Top Wellness Retreats for Healthy Foodies
19 October 2018

19 October 2018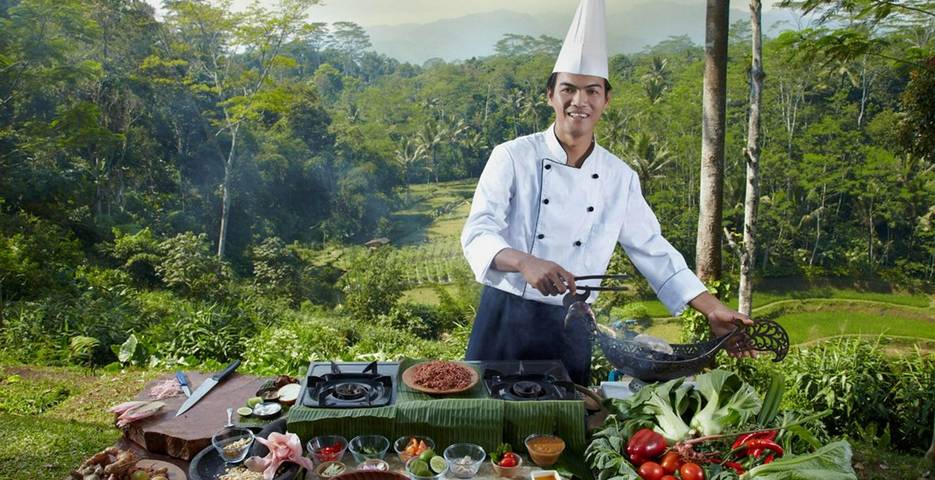 Take your passion for healthy eating a step further and indulge in one of our top nutrition holidays for healthy foodies. Learn more about how to better your insides with nutritional talks and consultations as you enjoy breath-taking surroundings and world-class treatments that will leave you with a spring in your step. Make the most of fresh detox smoothies, Asian cuisine, healthy twists on classic junk food staples and much more. There are also plenty of opportunities to work on your outsides too with complementary access to group classes such as yoga, Pilates, meditation and general fitness. These retreats truly are a healthy foodies' heaven!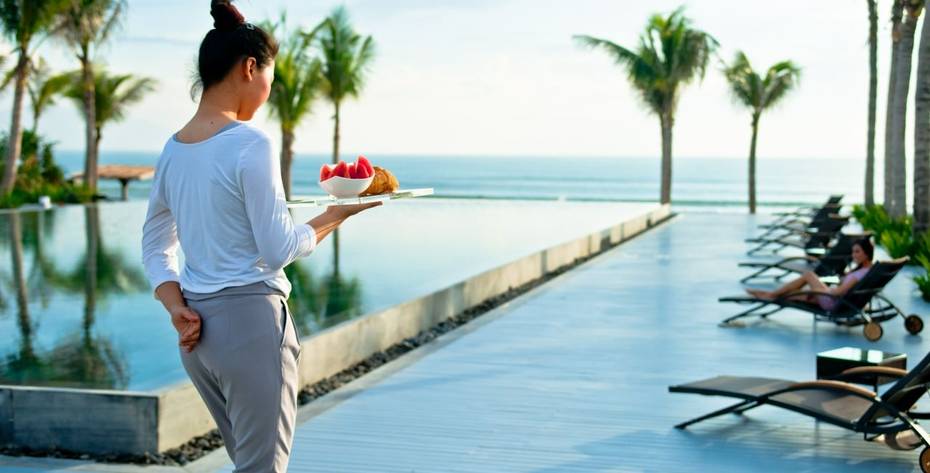 Fancy some Asian-fusion cuisine with a healthy twist? Fusion Maia will serve you that and more. A luxury tropical oasis located in Da Nang, Vietnam, it is one healthy foodie destination you'll have to cross off your bucket list. Find yourself spoilt for choice with healthy bites inspired from modern Asian flavours to comfort food classics—they have the best guilt-free pizza in town (it has a cauliflower crust and be sure to request for it to be 'run through the garden' so it's served under heaps of freshly picked herbs). For those looking to detox on holiday, Fusion Maia offers programs like Alkaline Diet, Raw Food Detox, and Juice Cleansing Detox.
More information: View Fusion Maia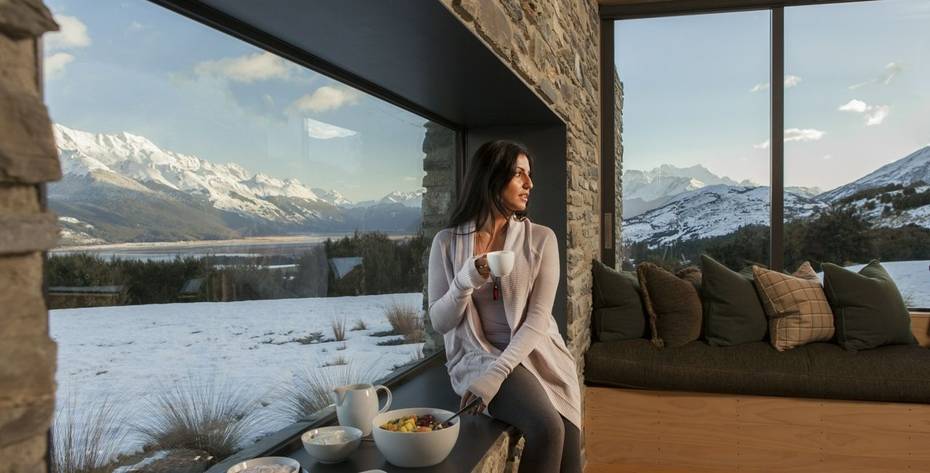 Heaven on earth, Aro Ha Wellness Retreat nestled in Glenorchy, New Zealand truly delivers a foodie holiday like no other. Relish in the spectacular, jaw-dropping backdrop whilst enjoying a healthy food fare that's an adventure on its own—from paleo-friendly, gluten-free to dairy-free, and raw vegan, all served to feed your body the rich nourishment it needs. A fantastic learning holiday, the retreat invites you to discover how to make your own exquisite cuisine as you sit by the kitchen counters for a cooking demo.
More information: View Aro Ha Wellness Retreat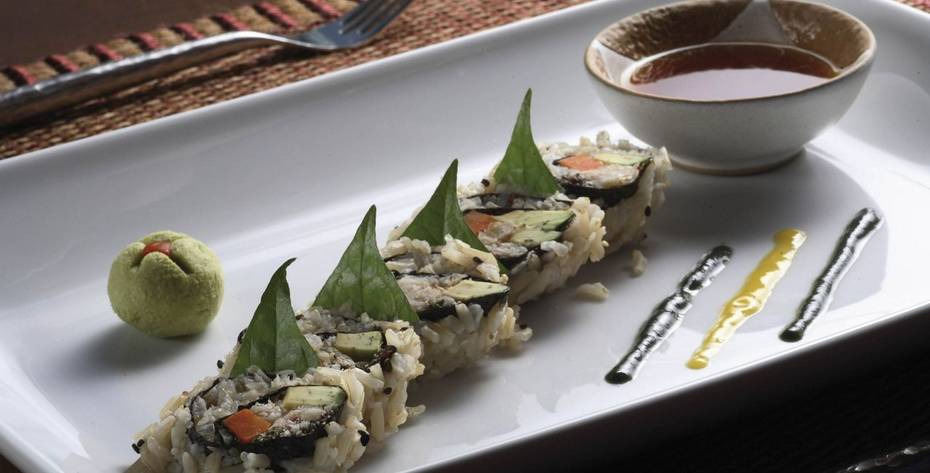 Step into the sanctuary of Kamalaya in the stunning coast of Koh Samui, Thailand for an eye-opening foodie retreat imbuing a 'food as medicine' principle to its guests. Upon arrival, receive a personalised consultation to tailor your program and specific diet needs. Alongside a range of healthy a la carte food choices, Kamalaya offers a signature detox menu focusing on vegan, alkaline, low allergenic and low glycemic fare. Take this valuable practice home as you participate in a weekly cooking class where you can learn how to whip up simple yet flavorful detox cuisine from your own kitchen. 
More information: View Kamalaya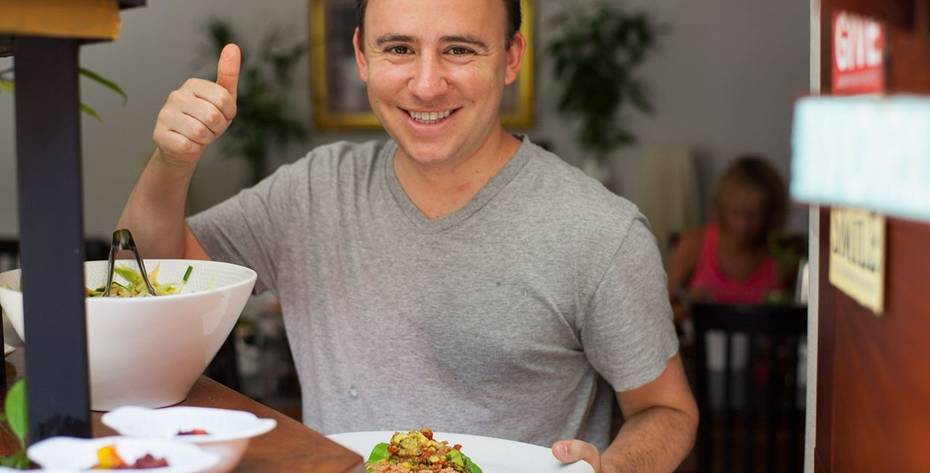 Experience the power of 'raw living foods' on a holistic wellness getaway at Phuket Cleanse in Thailand. Delivering its vision with active cleansing, sweat it out in exhilarating fitness classes and refuel with raw gastronomic fare that looks as good as it tastes. Oozing a sense of tribe (it's like going on a holiday with your fit and healthy besties!), feel at home joining fellow travelers and facilitators in each slated activity, from sunrise yoga and workout sessions to communal dining, afternoon raw cooking classes and sunset beach chill out. 
More information: View Phuket Cleanse Detox and Fitness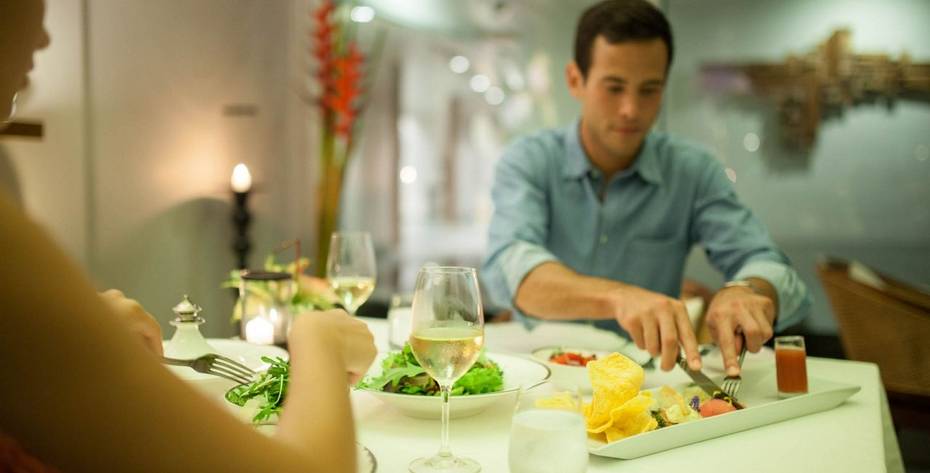 Luxury meets wellness meets hearty-but-healthy food at the tropical haven of Amatara Wellness Resort in Thailand. A true delight to the senses, guests can enjoy a multitude of cuisines from an extensive variety of traditional Thai to international flavours. A dedicated restaurant for wellness program guests called The Retreat serves healthy food options you might expect on a vegan friendly retreat to meet your nutrition requirements whilst satisfying your taste buds. Soon, they will be joined by a new Executive chef who specialises in spa cuisine, so program guests can have the choice to dine throughout.
More information: View Amatara Wellness Resort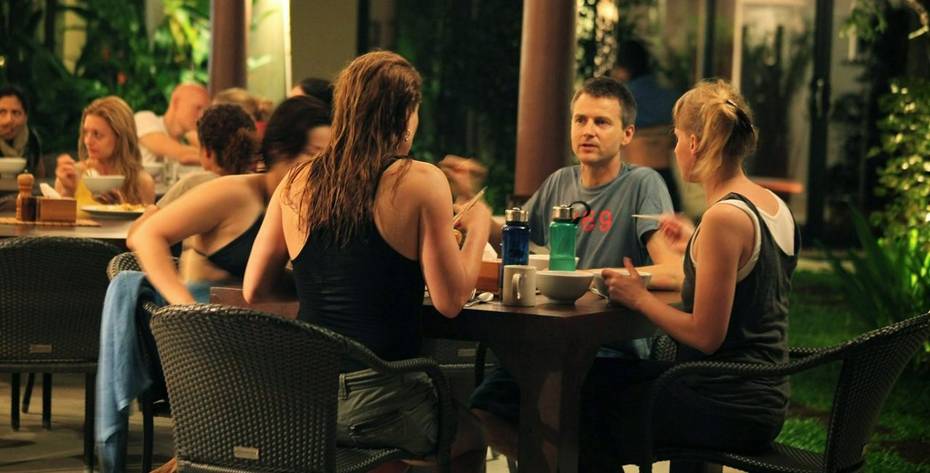 Food is a passion at the Thai retreat of Samahita where all meals are designed to boost your immune system and nurture your body and mind. The Ayurvedic principle 'Sattva', which translates to wholesomeness, is applied to every meal and so everything is home made. An explosion of flavours, European and Indian influences are tied into traditional Thai roots for a unique dining experience. Dishes are mainly 'pescatarian' by nature, meaning aside from veggies and fruits, fish and eggs are sparingly served to add more sources of protein. All meals are personalised according to the program that you follow; so someone on a Candida detox will be served pro-biotic, Candida cleansing food.
More information: View Samahita Retreat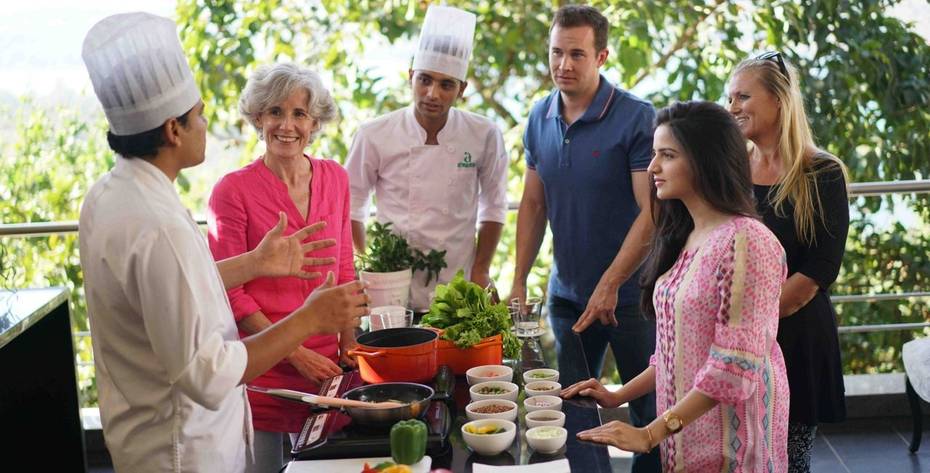 Travel to the majestic Sahyadri range in India and discover Atmantan's charm harmonised through its eco-friendly holiday facilities, top-notch personalised services, and nutritious cuisine. There are plenty of healthy diet options to choose from: go Ayurvedic and eat according to your body type, or macrobiotic or explore mouth-watering Mediterranean and Asian cuisine to your liking. Each of their restaurants offers a different dining experience, from the daily juice bar, Té-Jus (meaning 'inner energy' in Sanskrit) to the relaxed dining lounge, Chantara ('the sparkling night sky') perfect for evening relaxation and the main restaurant, Vistara aptly named for its spectacular views.
More information: View Atmantan Wellness Resort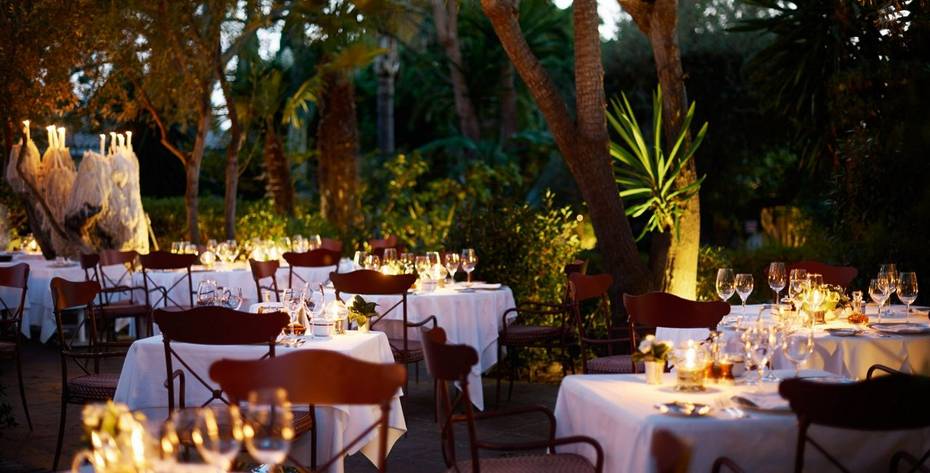 Taste authentic Mediterranean flavours the healthiest way possible at the heart of the golden mile of Marbella. With Marbella Club's latest collection of nutrition intensive programs designed in collaboration with renowned nutritionist, Amanda Hamilton, guests are sure to savour in scrumptious dishes craftily prepared to feed the body, mind, and soul. Instead of a quick fix diet, Marbella teaches its guests how to improve self-control and embrace healthier eating habits even after their stay. Advocating the Mediterranean diet, favouring fresh, light and flavourful dishes, menus are based on fruits, vegetables, legumes, cereals and olive oil.
More information: View Marbella Club 
Talk to one of our Travel Specialists on 0203 397 8891 or contact us here to discuss tailor-making your perfect nutrition-friendly holiday.