Tuna and Black-eyed Pea Bean Salad by Longevity Wellness
03 December 2019

03 December 2019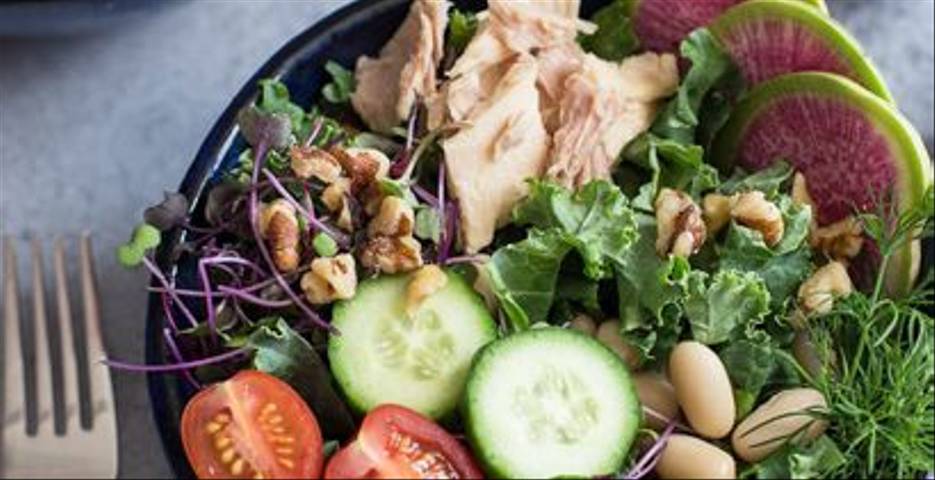 This gluten-free, pescatarian salad is packed full of all the goodness you need. Longevity Health & Wellness have concocted a light meal rich in proteins and healthy fats, a great post-workout meal to fuel your muscles for growth. A salad low in carbohydrates but big in flavour, this is also a wonderful option for a hot summer day, refreshing taste without the heaviness.
INGREDIENTS 
Mixed Leaves
Canned Tuna
Black-eyed Beans
Onion
Cooked Egg
Garlic
Olive Oil
Pepper
Parsley
METHOD
1. Cook the beans after soaking for 12 hours and leave to cool.
2. Alternatively, use canned beans if preferred (if so, wash and drain beans before use).
3. Bake an egg and let it cool before peeling and cutting into slices or quarters.
4. Chop the onion and parsley.
5. In a bowl, mix the tuna with chopped onion and beans. 
6. In the serving bowl, mix the leaves with the beans, tuna, and onions.
7. Garnish with boiled egg and chopped parsley.


If you would like to book a holiday at Longevity Wellness, talk to one of our Travel Specialists on 0203 397 8891 or contact us here.