Where to go for an Ayurveda and Yoga Retreat
22 August 2016

22 August 2016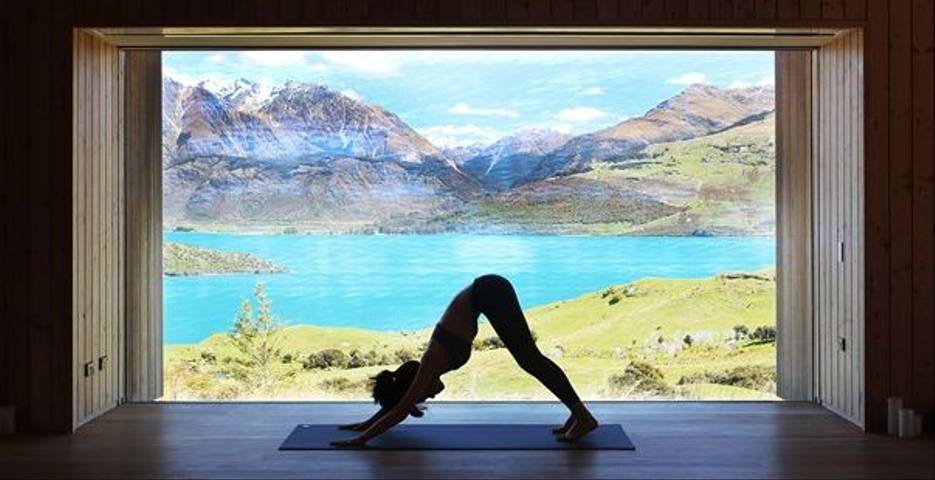 Yoga and Ayurveda are both ancient Vedic disciplines that complement each other in more ways than one. These two practices are fundamentally sister sciences that have been exercised together for thousands of years to heal the mind, body and spirit. Experience inner harmony on an Ayurveda and yoga retreat with a combination of ancient holistic treatments and private yoga lessons. Whether you choose a detoxifying retreat in Malta or a rejuvenating holiday in India, our exclusive Ayurveda and yoga destinations will ensure a fully rejuvenating and revitalising wellness experience. With seamless tranquillity combined with the holistic aspects of yoga and Ayurveda treatments, you will return home renewed and inspired with an improved sense of wellness.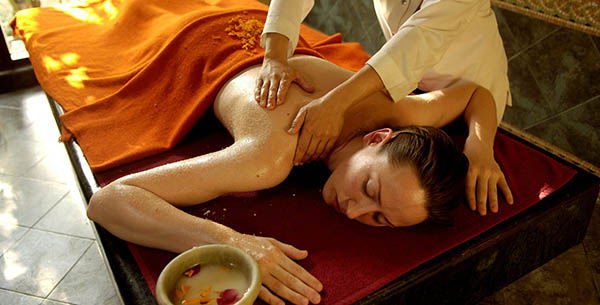 Unwind with rejuvinating Ayurvedic spa treatments at Ananada

Deep in the beautiful Himalayan foothills, experience an Ayurveda and yoga retreat in the country where both practices originated on a luxury spa holiday in India, focused on rejuvenating your overall well-being. Receive personalised Ayurvedic lifestyle recommendations with holistic spa treatments and detoxifying sessions to encourage overall rejuvenation. The retreat offers the healthy balance of Ayurveda cleansing from the inside out, with authentic cuisine to nourish your body through traditional cooking techniques. This destination is world-renowned for its holistic healing in the form of Ayurveda and yoga, offering the complete package for an entirely re-energising retreat.

More information: View Ananda in the Himalayas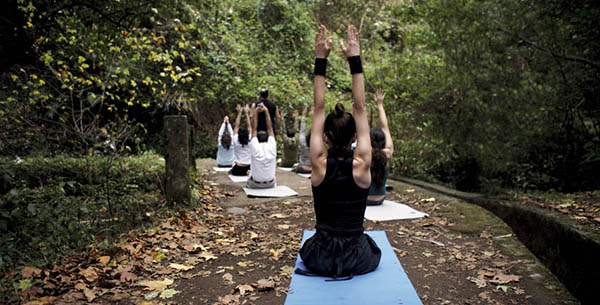 Take to the outdoors to practice yoga at Galo Resort

At this healing health retreat in Madeira, Ayurveda is valued as the oldest existing philosophy of life, uniting the mind, body and soul. Embrace an energised, fulfilling lifestyle through regenerative yoga sessions combined with the perks of an Ayurveda spa holiday with daily treatments to address physical concerns, from back problems and pain, to arthritis and weight loss. Learn about Ayurvedic principles through workshops and fully take on the discipline through with an Ayurveda cuisine cooking course. Embrace personal and emotional support in 1-to-1 sessions as you renew your well-being at this luxury yoga and Ayurveda retreat.

More information: View Galo Resort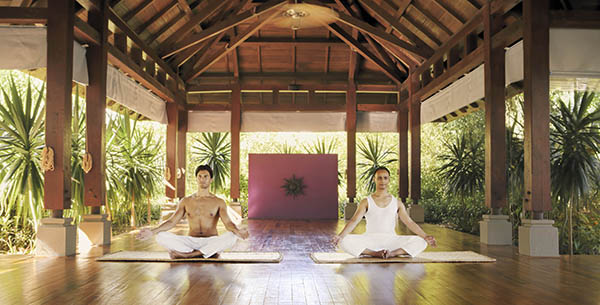 Soothe your senses with yoga at Shanti Maurice

In close proximity to the stunning turquoise waters of the Indian Ocean, this Ayurveda and yoga retreat is sure to balance your 'doshas' for an enriching spiritual and holistic holiday experience in the most tranquil of settings. Personalised Ayurvedic lifestyle recommendation and meditation sessions will help restore your body as this holistic approach cleanses the body of potential toxins, whilst you achieve natural harmony with yoga practice. This luxury island holiday offers fully rejuvenating and healing effects on your overall well-being, as mind, body and soul become truly balanced.

More information: View Shanti Maurice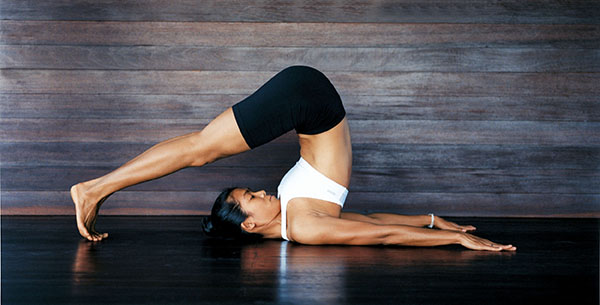 Improve flexibility through yoga at Como Shambhala

Escape to this Ayurveda and yoga retreat in Bali to experience individual wellness with holistic spa treatments and private yoga classes. With a dedicated Ayurvedic doctor to prescribe holistic treatments depending on your needs, experience a healing holiday which is personalised to you. Including 10 Ayurvedic treatments as part of a 7-day programme, take the opportunity to fully embrace the all-natural and holistic therapies, specifically customised for you during your own wellness consultations. Focus the mind and revitalise the body at this positively immersive and life-changing Ayurveda and yoga retreat.

More information: View Como Shambhala Estate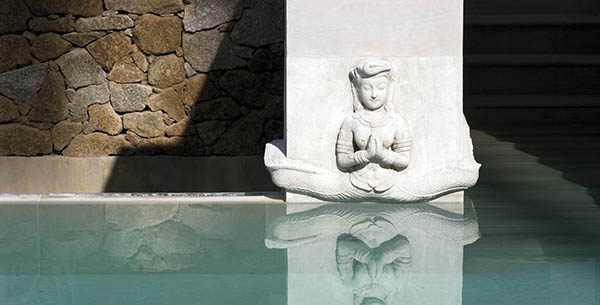 De-stress your body with yoga & Ayurveda for total tranquility at Kamalaya

Feel life's full potential after a rejuvenating Ayurveda and yoga retreat at this award-winning health sanctuary and holistic spa in Thailand. Experience a royal Ayurvedic massage amongst other traditional Asian massages where an extensive range of holistic and healing therapies recreates an ideal environment for relaxation. With holistic wellness activity options including yoga, meditation, Reiki or Pranayama, re-connect with your inner-self on a yoga holiday that incorporates various disciplines. By combining Ayurveda, Chinese Medicine and Thai therapies with well-being sessions, this destination offers a unique Ayurveda and yoga retreat.

More information: View Kamalaya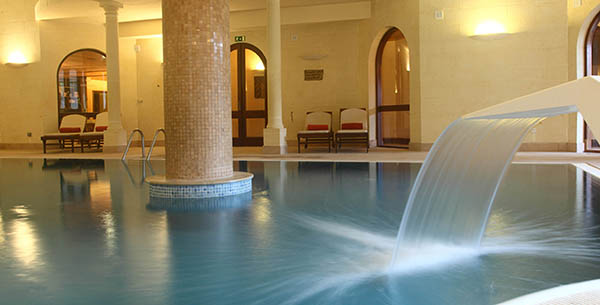 Pamper yourself at the luxury spa at Kempinski San Lawrenz

Experience an oasis of rejuvenation on this Ayurvedic yoga holiday in Malta where a range of balancing and healing treatments will revive your yogi well-being. Following an initial private consultation with an Ayurveda consultant, discover the de-stress holiday benefits of prescribed Ayurvedic spa treatments tailored to your wellness needs. The Ayurveda centre engages all five senses through pure and plant-based scents, with traditional wooden beds imported exclusively from India, strongly connecting the spa with traditional yoga heritage. This natural and rural destination recreates a completely holistic and invigorating Ayurveda and yoga retreat.

More information: View Kempinski San Lawrenz
Talk to one of our Travel Specialists on 0203 397 8891 or contact us here to discuss tailor-making your perfect Ayurveda and yoga retreat.