Which Countries Require a COVID-19 PCR Test for Entry?
01 October 2020

01 October 2020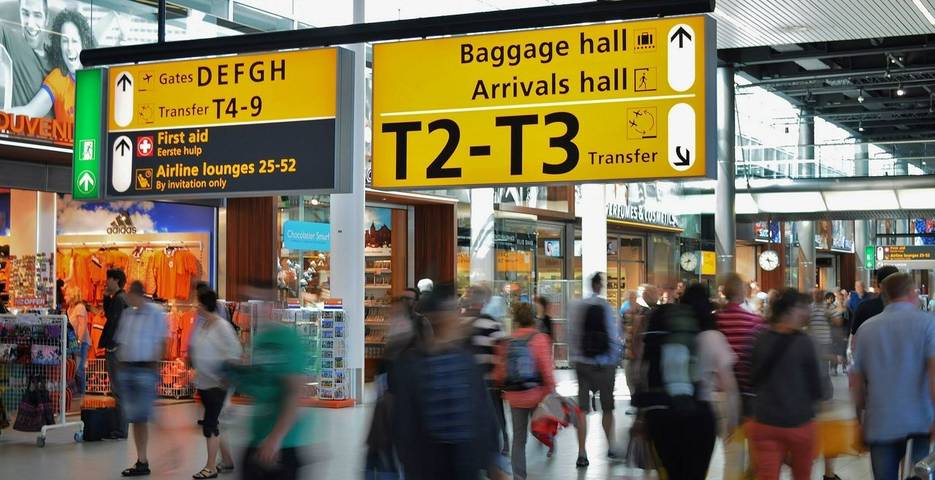 Whether you're travelling for business or pleasure, there is a chance you may require a COVID-19 PCR test for entry to your destination. The Polymerase Chain Reaction Test may be a daunting term but it is simply the process used to detect whether the COVID-19 virus is present in your body. The tests look for the presence of the RNA of the antigen to determine whether or not you may be actively infected.
The test itself is an unobtrusive swab of the inside of the mouth or nasal passage. It takes only a moment and, depending on where you have it done, can take just 12-24 hours for a result. Despite the advertised turnaround for results of half a day, Health and Fitness Travel, the Wellness Specialists, strongly recommend that you do not leave your testing to the 24 hours before your flight. Postal delays at private clinics could derail your travel so we advise you plan ahead. 
For the expressed purpose of travel, the government advises against seeking a PCR test on the NHS as it diverts vital resources that should be used in tackling the crisis. Private medical practitioners offer appointment and walk-in PCR tests with results in 2-3 days. The costs of these tests do vary in price so it is best to shop around for the best deal and availability before booking your test. 
As safety is a top priority in the current climate, many countries are requiring negative results on a PCR test before allowing any travellers access. Some countries have gone further by maintaining stricter measures: not allowing anyone entry or requiring 14-day quarantines in government facilities on arrival. To give you a comprehensive oversight of travel in September 2020, we've compiled the latest travel advice on which countries currently require a negative covid-19 PCR test. If you are after any more advise for travelling safely and hygienically, discover our top hygiene tips whilst travelling 2020-2021. 
St Lucia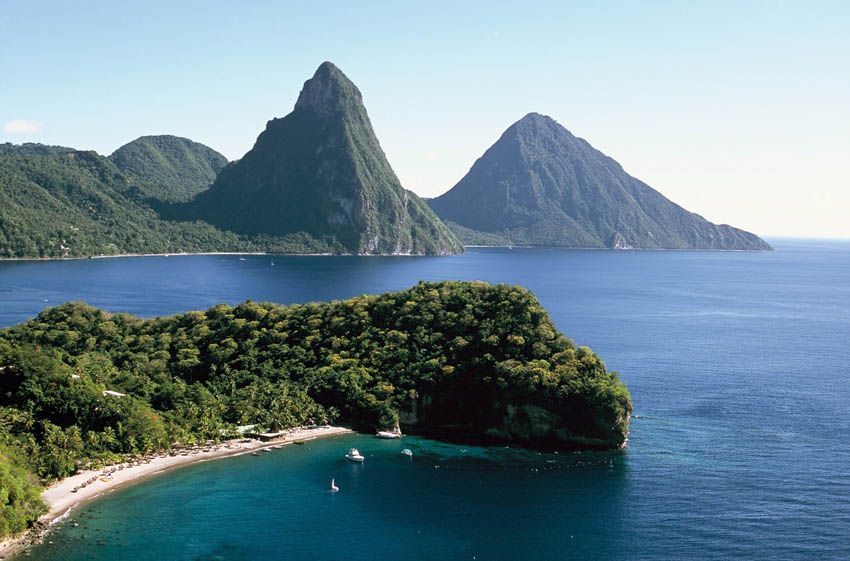 This beautiful mountainous island in the West Indies is part of an exclusive club: the CDC's (Centre for Disease Control) very low risk category for COVID-19. St Lucia is among one of the few popular holiday destinations to win a space on this list. St Lucia then is unique; a safe port of call for those seeking a healthy holiday. In addition to its safety, St Lucia is currently on the UK travel corridor list so a 14-day self-isolation is not required on your return. There are some minor entry requirements to St Lucia to maintain the safety of this island paradise for all, these include:
Visitors must complete a pre-arrival registration form
All travellers must provide certified proof of a negative PCR test taken seven days or less before travel.
Passengers will be refused boarding if they do not have proof of a negative test. 
Turks & Caicos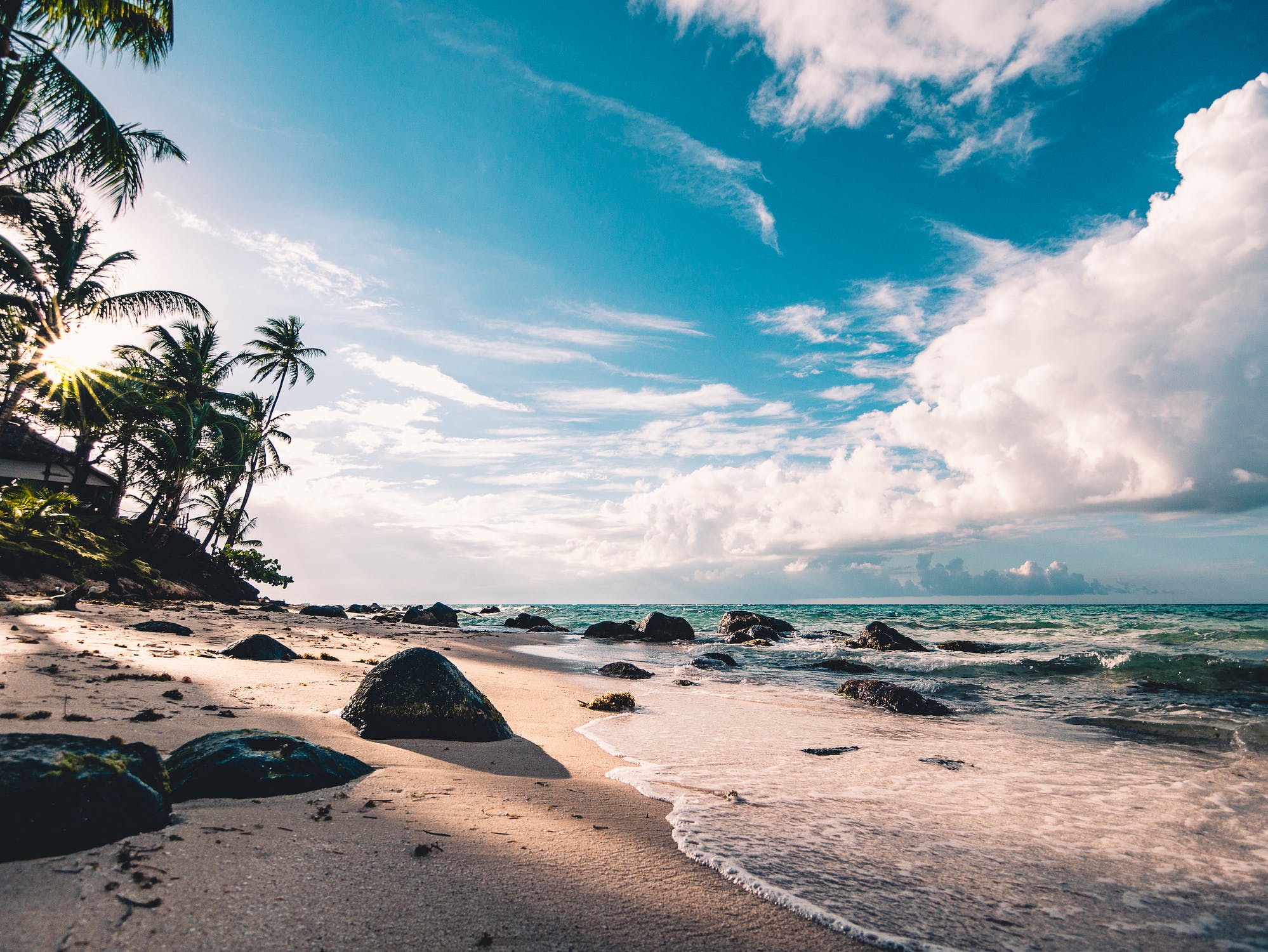 Turks & Caicos is a Bahaman archipelago of idyllic tropical islands with quiet white beaches and peaceful blue waterways. It is a sanctuary of separation from the modern world and all the safety concerns that come with it. You can relax here, on your private island, safe in the knowledge that the natural tranquillity of this region is unlikely to be disturbed. The entry requirements to Turks & Caicos are simple and hassle free; however, a 14-day quarantine is required on your return to the UK.
Travellers have to complete a pre-travel authorisation via the Turks and Caicos Islands online portal. This requires evidence of a negative COVID-19 test from a reputable facility taken less than five days prior to arrival in the Turks and Caicos Islands.
Proof of health/travel insurance with COVID-19 cover and a completed health screening questionnaire is also mandatory.
The Maldives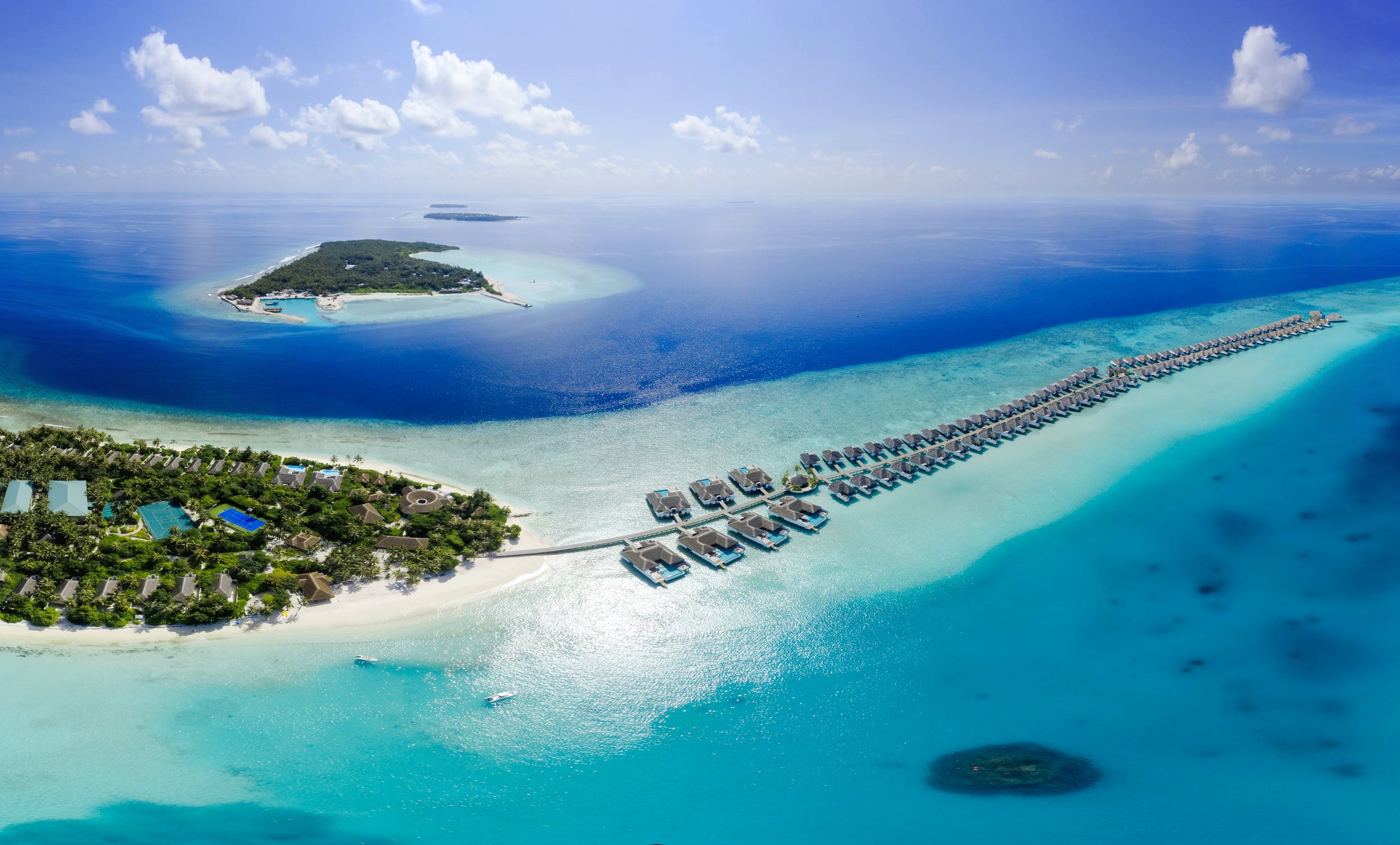 The Maldivian Atolls dotting the middle of the Indian Ocean have long maintained a tropical mysticism. The main islands and the surrounding volcanic ridges breathe a vitality of life 1000s of miles from the main lands of Africa or India: a green oasis in a sea of fluorescent blue. This incredible place is perfect for a getaway to break the winter COVID blues and has recently opened its borders after a long period of lock down. There are thorough entry measures in place to prevent further spread to the region.
Since the 10th of September, all tourists and short-term visitors must present a negative PCR test for COVID-19 on arrival to Maldives.
The test and negative PCR certificate must be issued no more than 72 hours prior to departure.
Travellers must complete a health declaration form 24 hours before departure to the Maldives.
A 14-day quarantine is required once you return to the UK.
Cyprus
Mountainous islands seem to have fared well when compared to some larger regions in Europe, America and Asia. Cyprus, in the eastern Mediterranean, is a characterful island with year-long enjoyable weather and a vibrant culture. For centuries, the mountain communities have developed the mineral rich springs for natural bathing and holistic spa therapies. A retreat in Cyprus is a chance to loosen the shoulders and cleanse the skin. Cyprus still requires tourists to provide proof of a negative COVID test but there is no requirement for a 14-day self-isolation once you return to the UK.
Tourists are permitted to travel to Cyprus as long as they provide a negative COVID-19 test result on arrival.
The test has to be obtained 72 hours before travel.
The Cypriot government announced that test results can be in the form of an email or SMS. The result itself and the appointment letter must include the date and time when the test was taken.
Children under 12 years old do not require to be tested.
You will have to complete a 'Cyprus Flight Pass' before travelling and upload your negative test within 24 hours of your flight.
Portugal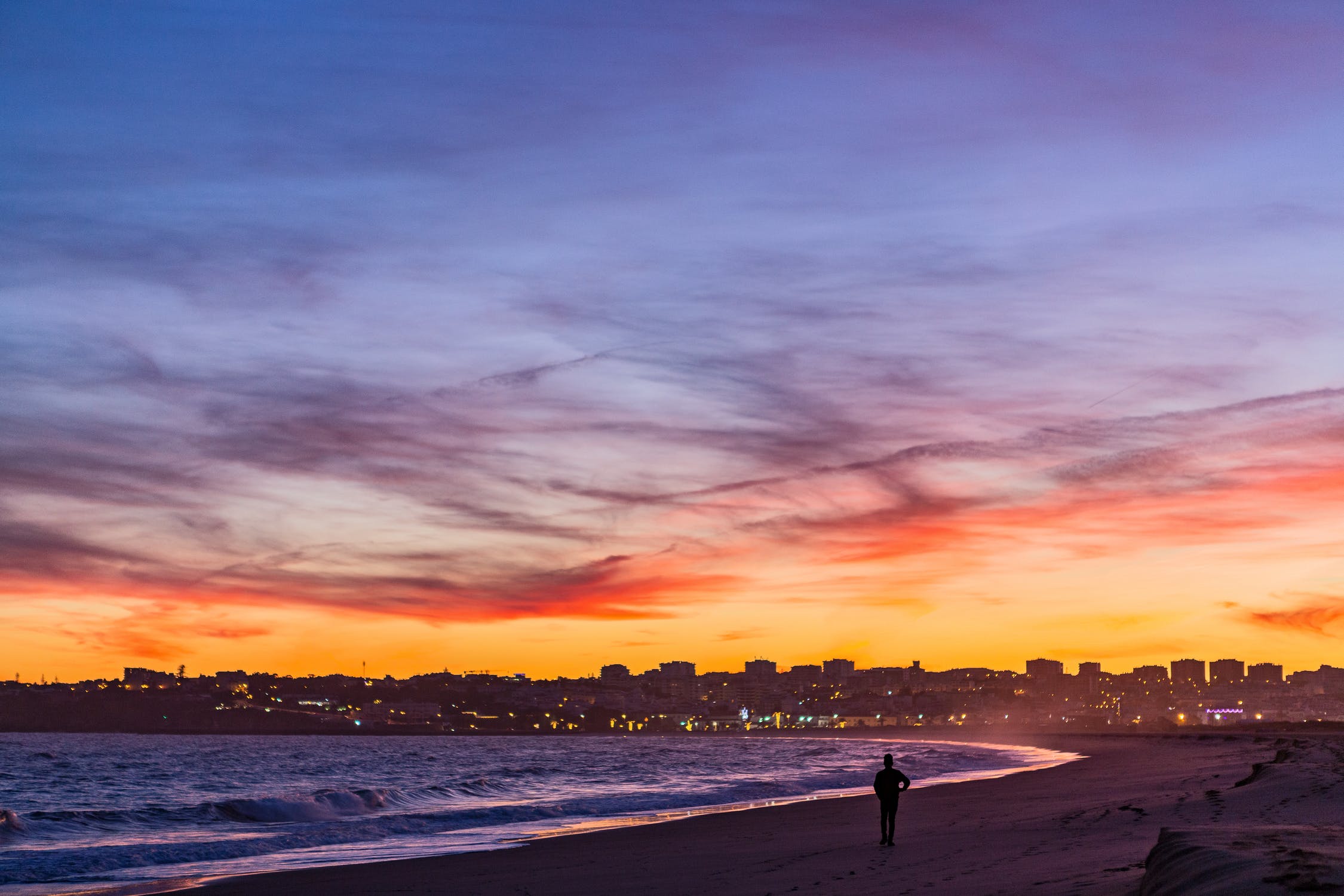 Certain regions of Portugal have been hit harder than others. Lisbon is suffering from an increase in cases and the Foreign Office advises against all non-essential travel to the city and the surrounding areas. Madeira and the Azores, on the other hand, are viewed by the Foreign Office as being safer. The sunny island chains under Portuguese sovereignty are several hundred miles from the mainland so provide refuge from the outbreak. The entry requirements aren't as strict as some countries but they are more rigorous than the border policies taken by France or Croatia for example.
You will be subject to health screening on arrival at mainland airports. Your temperature will be checked and if it is 38°c or over or you show signs of being unwell, you will be referred to the health authorities at the airport. You may be required to take a COVID-19 test and to self-isolate at your accommodation until the test results are known.
For Madeira you will need to complete a travel questionnaire 12-48 hours before departure. If you have a negative COVID-19 test carried out 72 hours before departure, you can upload it for proof.
If you don't have a negative PCR test, you can take one at the airport but then you will have to isolate for 12 hours at your hotel until the result comes through.
Before entering the Azores, you will need to complete a Health Form and submit it 72 hours before travelling.
You will need proof of a negative COVID-19 test carried out 72 hours before departure or take a test on arrival and self-isolate at your accommodation until the results are known.
If you are staying longer than a week then you will need to take another test and submit it to the authorities.
Turkey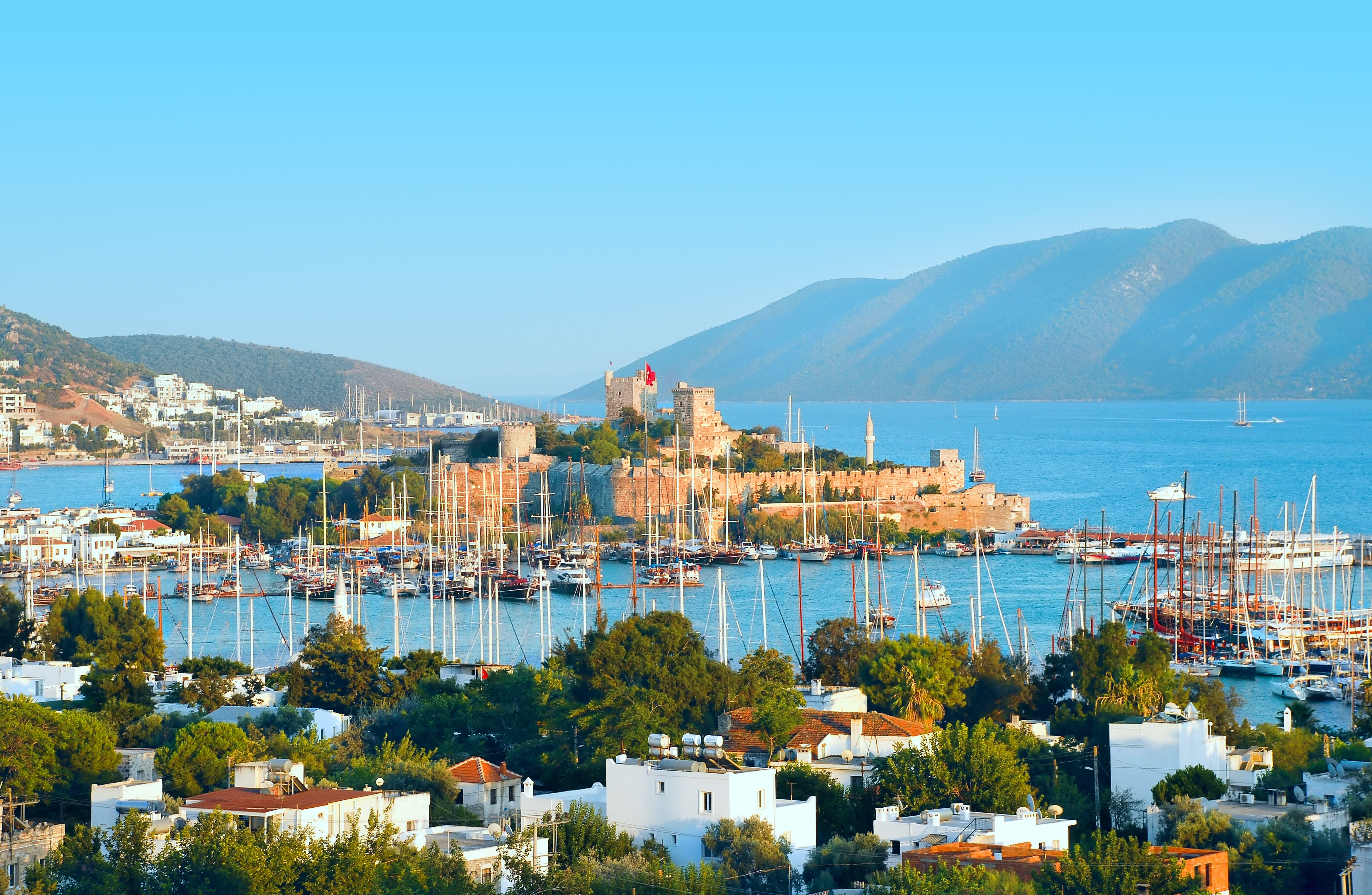 The south western region of the Bodrum peninsula is a different world to many European destinations. Asian cultural influences fuse with Mediterranean lifestyle to create a region perfect for a summer wellness holiday. Spend your mornings in mosaic chambers filled with cleansing steam and celebrate the afternoon by diving into the refreshing waters of the Aegean. Turkey is an ideal location for a getaway to focus on your wellbeing and expand your cultural horizons. There are a few entry requirements for which travellers should plan accordingly:
All travel to Turkey is permitted but there are health screenings on arrival.
All passenger arrivals into Turkey will be subject to a medical evaluation for symptoms of coronavirus, including temperature checks.
Any passengers showing symptoms including high fever, coughing or respiratory difficulties will be required to undergo a PCR test.
If you test positive, you will be treated at a medical facility determined by the Turkish Ministry of Health or at a private medical facility of your choosing. 
You will also need to complete a passenger locator form.
As of the 1st of October, a 14-day quarantine is required on your return to the UK.
Spain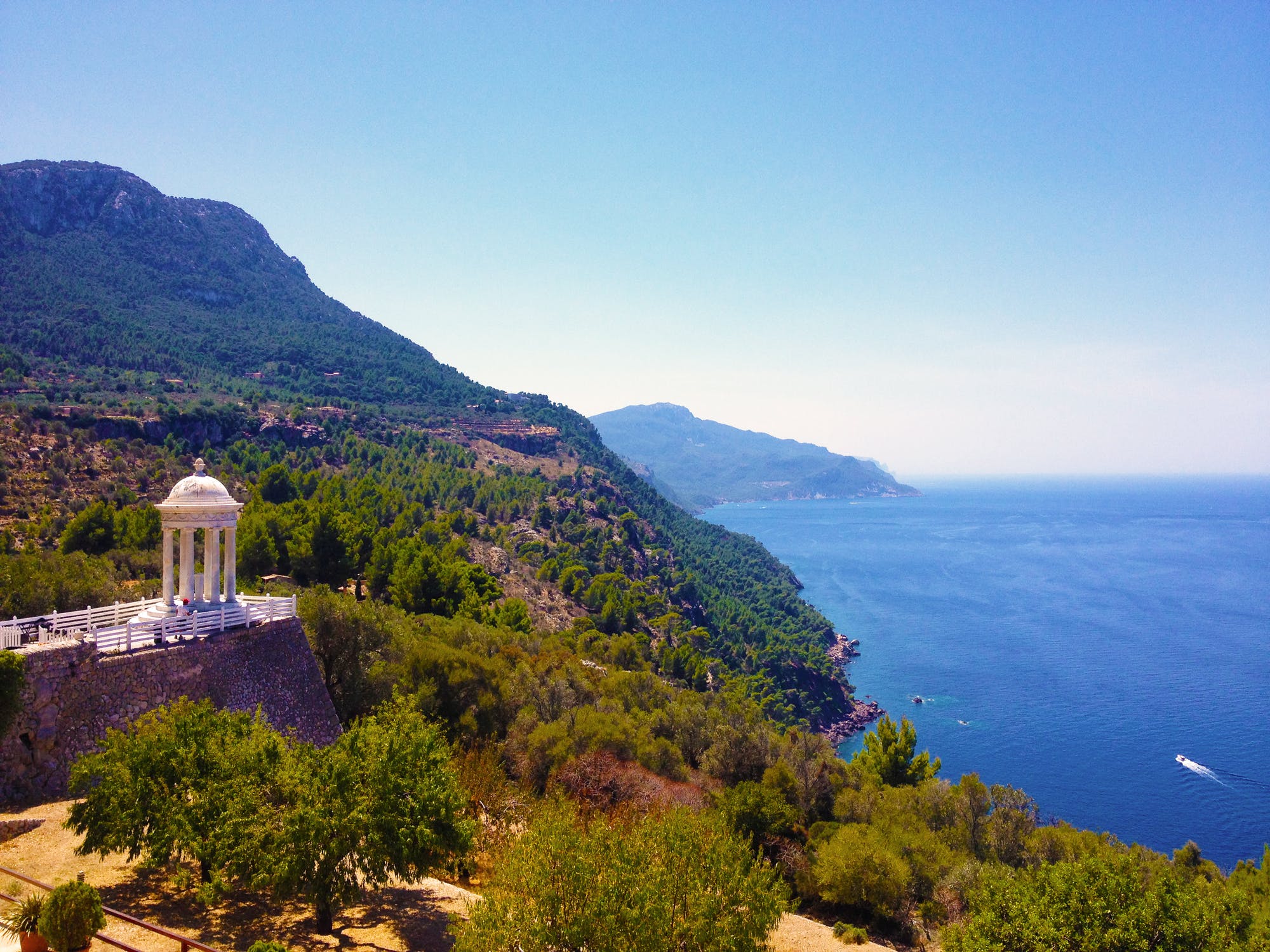 If you are travelling to a country that does not explicitly require a PCR test, it may still be wise to test yourself regardless as, more often than not, they will have screening measures in place at customs. Spain has always been a hit with holiday goers, prior to lockdown it was attracting over 80 million tourists a year. To maintain the travel industry and keep life in the vibrant coastal towns, the Spanish government has allowed visitors to enter but have kept a few safety protocols in place.
It is compulsory to provide the Spanish Ministry of Health with contact information and any history of exposure to COVID-19, 48 hours prior to travel. 
You also have to undergo a screening process where you will have your temperature checked and undergo a visual health check.
A 14-day quarantine is required on your return to the UK.
Italy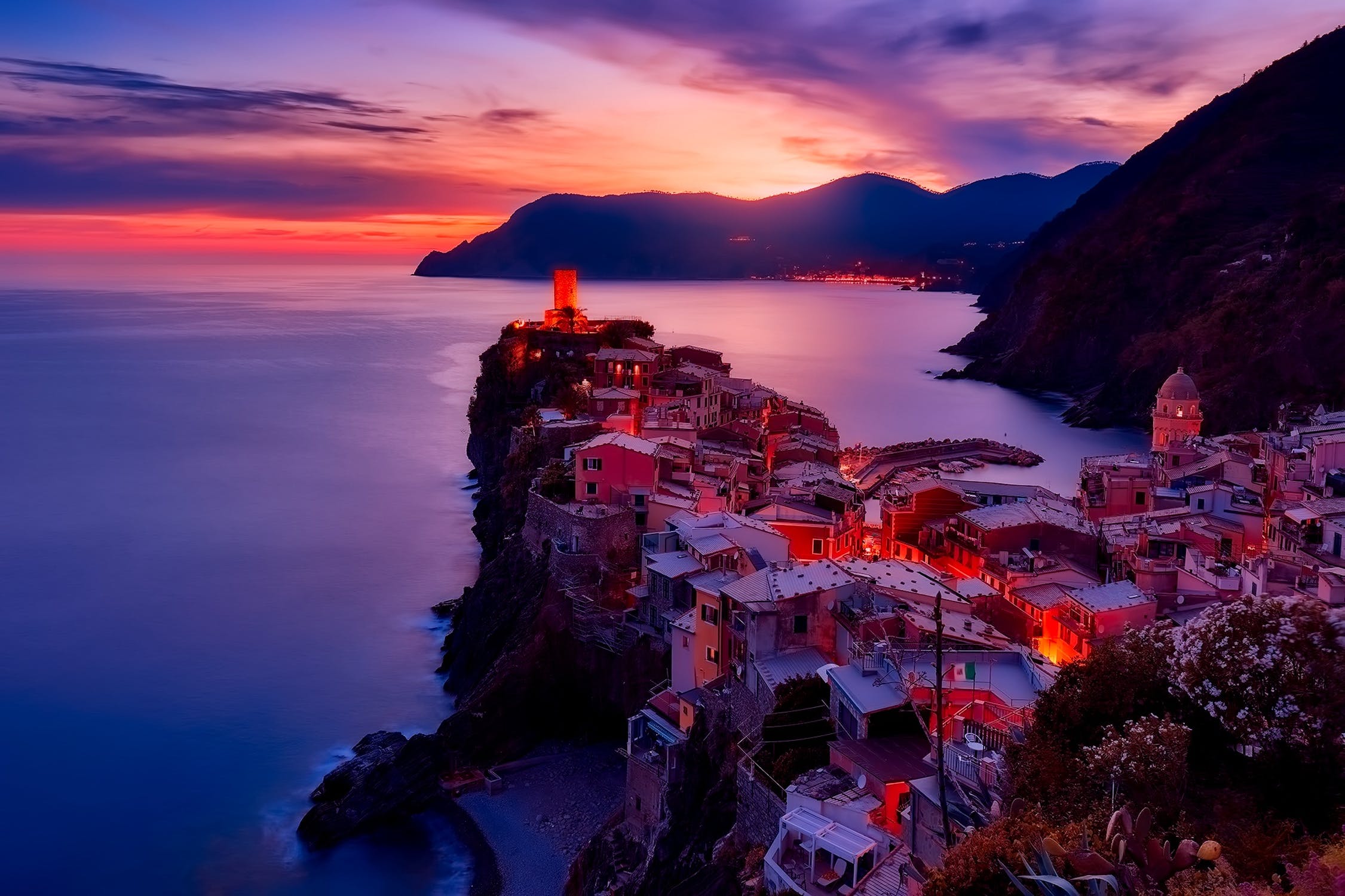 Italy struggled through one of the worst COVID outbreaks in Europe. The Italian crisis has, thankfully, lessened but there is still a risk of travel to the mainland or Sardinia and there are measures in place to curb the spread of further outbreak. It is still possible to relax on the sunny Venetian promenades or unwind in the luxury spas nestled in the Alps but you should aim to schedule a COVID-19 test before departure. At some airports you can have a test on arrival or shortly after but these have been known to close unexpectedly. The Italian government will need clarification of a negative result by some means if you plan on staying in the country. There are also specific entry requirements for the Island of Sardinia that do not apply to the mainland.
A negative PCR Test is required for entry to Italy but this can be done through different means. You can take one, at most, 72 hours before departure or you can take one at any airport that facilitates testing.
If you are travelling to Sardinia, you are required to complete a COVID tracking form 48 hours prior to departure.
You also need to register your trip in advance.
If you are travelling to Italy from Malta, Spain, Greece and Croatia you will need to take a compulsory covid-19 test on arrival.
If you have visited a few select countries prior to your trip to Italy, you will need to quarantine on arrival. You can discover which countries these are on the Italian Ministry for Foreign Affair's website.
As of the 15th of October, a 14-day quarantine is required on your return to the UK.
Countries that do not require a PCR Test  
A PCR Test is completely pain-free and usually a very reliable and punctual means of telling whether or not someone has COVID. However, if you are adamant to dodge the hassle of PCR test, there are fantastic holiday destinations that do not require it. They may maintain some basic entry requirements but these countries are more relaxed than the ones mentioned above. As before, Health and Fitness Travel advises that you try to stay up to date with Foreign Office information on your destination as requirements have been known to suddenly change. Planning ahead is still an essential requirement for travel in 2020 and 2021.
 Croatia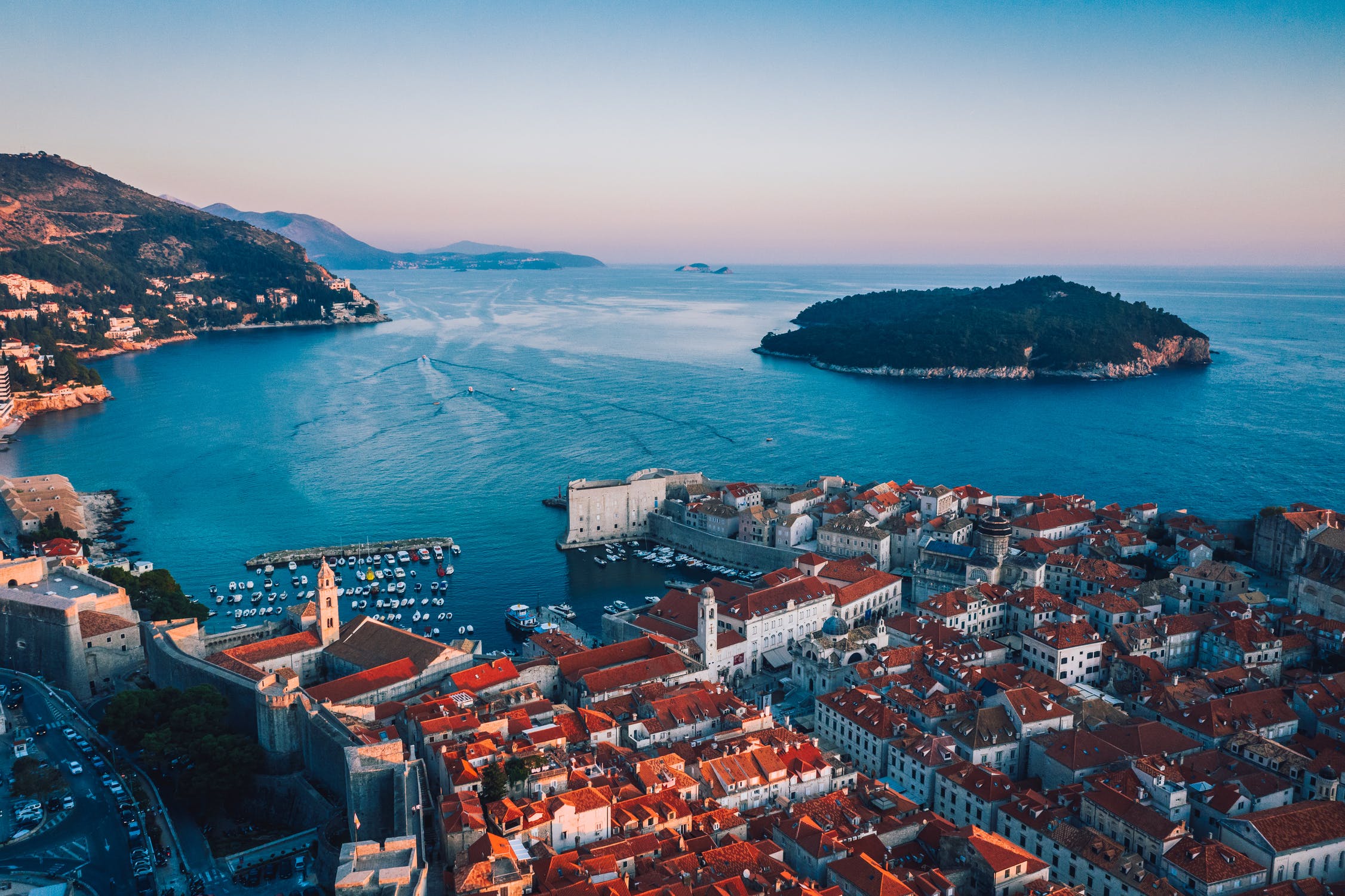 With over 4000 miles of picturesque Adriatic shoreline, Croatia has become increasingly popular with tourists from the UK as an alternative to the French and Italian Rivieras. Unlike Italy, which has recently reported a substantial increase in case numbers on the Isle of Sardinia, Croatia has not felt the brunt of the global pandemic. Compared with other European nations, Croatia has fairly relaxed entry requirements.
There is currently no requirement for UK nationals to produce a negative COVID test or self-isolate on arrival in Croatia. 
The Croatian government has introduced a new online entry form to expedite the entry of foreign visitors.
You should carry a copy of your accommodation booking when arriving in Croatia. 
A 14-day quarantine is required when returning to the UK.
 Greece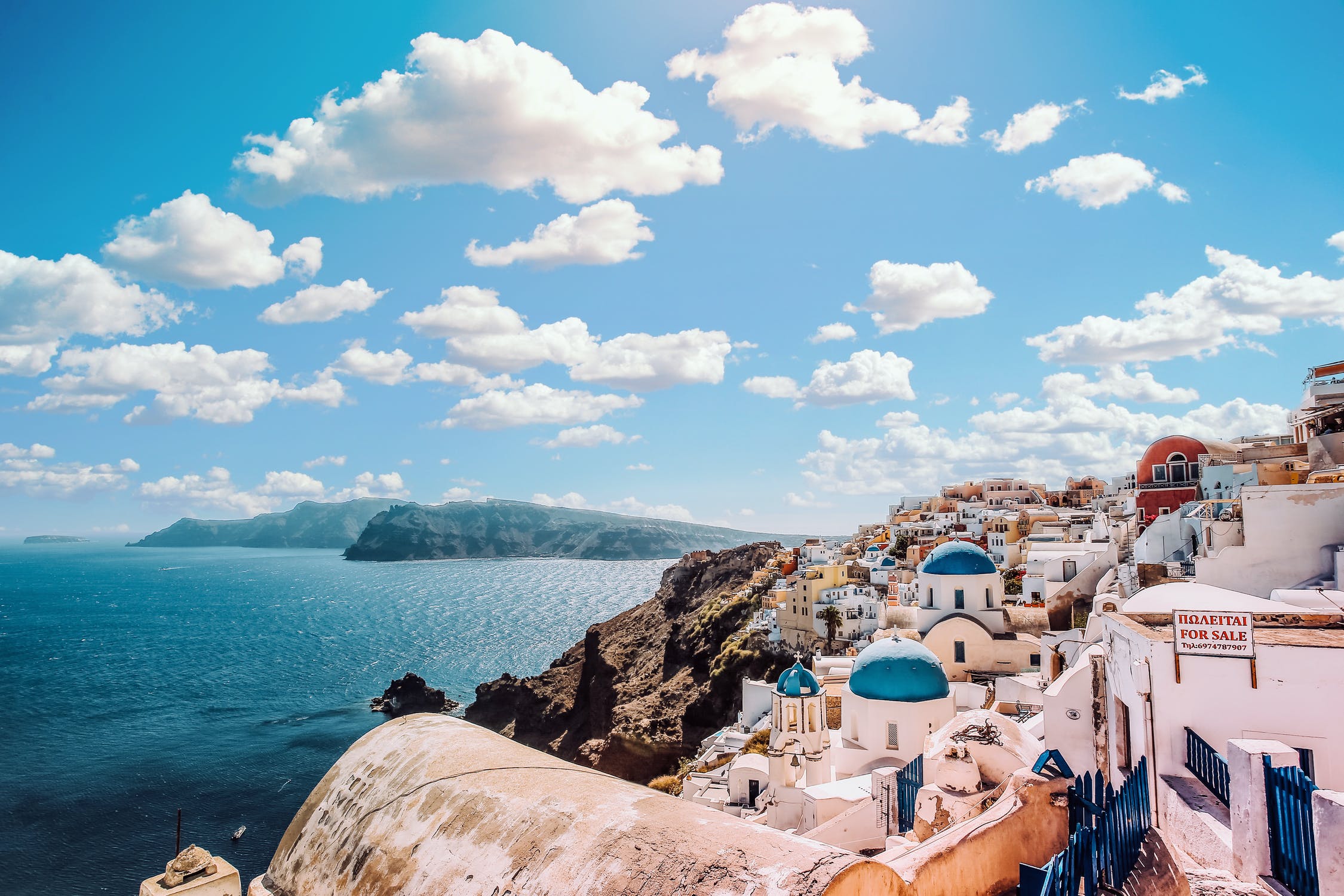 Fishing villages, painted bright white, climb into the rugged cliff lines of the Aegean Sea, making for spectacular views and a charming wellness holiday. Greece has been quiet this season but it has not lost any of its remarkable beauty. The culture of the mainland, the fun activities of the coast and the wellness retreats of the mountains are still available without the hassle of obtaining a negative PCR test. Greek authorities aim to make access for tourists from the UK comparatively painless.
You will need to complete a Passenger Locator Form at least 24 hours before travel. If you don't, you could be denied entry and have to pay a fine of €500.
If you are travelling to Greece from the UK you may need proof of a negative result.
Travellers flying from Sweden, Czech Republic, Belgium, Spain, the Netherlands and any land borders will need proof of a negative PCR test taken 72 hours before.
Greece is on the UK travel corridor so a 14-day quarantine is not required unless you go to certain islands. If you are visiting Mykonos or Crete (before the 18th of October) you will need to quarantine on your return to the UK. 
Talk to one of our Travel Specialists on 0203 397 8891 or contact us here to discuss tailor-making your perfect holiday.