8 of the World's Greatest Yoga Retreats to Book
19 June 2020

19 June 2020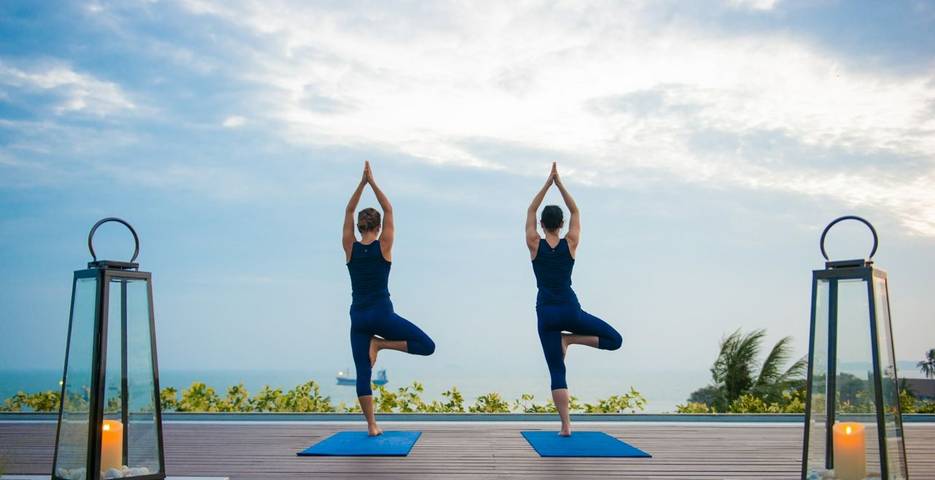 We discover the world's most luxurious and breathtaking yoga retreats to book around the world. From the local shores of Portugal, to the distant islands of the Maldives, grab your mat and you can practice anywhere you please, whether you are a beginner or an expert yogi. You'll be able to gain a solid foundation and develop your personal practice on these hand-picked yoga holidays and retreats across the globe, and combine this with a variety of holistic sessions, relaxing spa facilities and beautiful backdrops, what more could you ask for in a yoga holiday?
Each yoga retreat welcomes yogis of all levels and under the guidance of expert tuition so you can choose to start learning yoga on holiday, or focus on strengthening and developing your existing practice. Whichever path you choose, you will return home re-balanced, rested, and restored.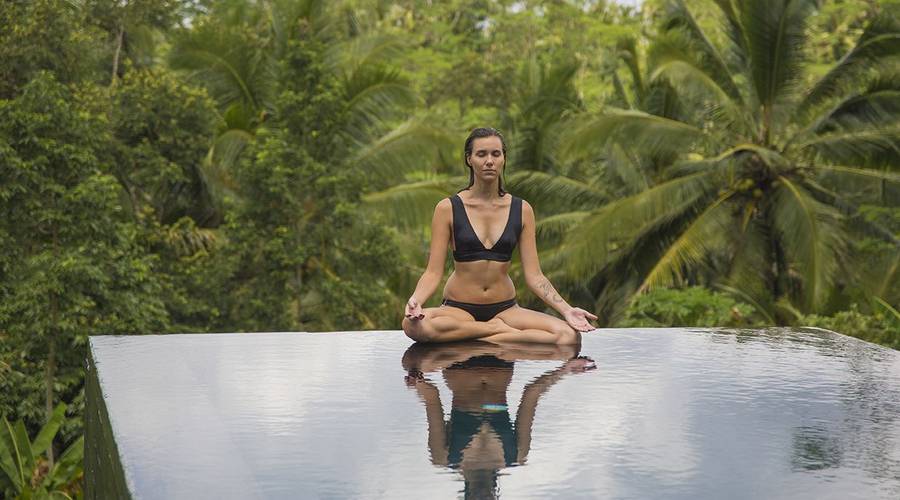 Take yourself off on a luxury yoga retreat that immerses you in meditation and recuperation whilst surrounded by the infamous rice terraces and vast Balinese Jungle. Wash yourself of the strain and anxiety of everyday life with a healing holiday and you can immerse yourself in a world of meditation, rejuvenation and therapy. The organic approach of the Bliss Body Retreat offers a variety of yoga classes, nutritional seminars, and wellness treatments to boost your overall well-being and rediscover your inner balance among a calming Balinese backdrop.
More Information: View Divine Body Retreat at Bliss Body Retreat
Poolside Peacefulness in Costa Rica – Yoga at The Retreat, Costa Rica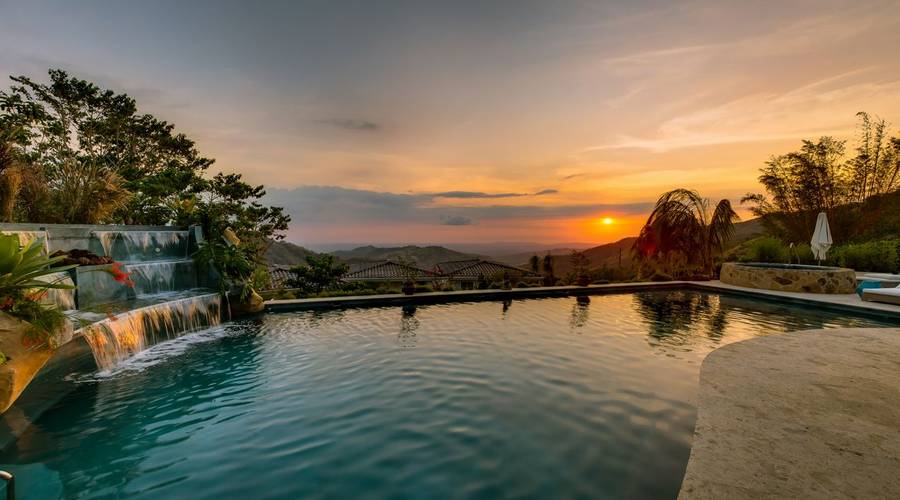 Find your serenity in the magnificent mountains of the Atenas province with an Ayurveda retreat. Not just an escape from the boredom of mundane life, this yoga holiday provides you with culinary opportunities, healing massages and nature hikes, all to help you relieve stress and find direction. The organic treatments and methods of a detox retreat can help you rid your body and mind of toxic thoughts and feelings, opening you up to the calming world of meditation and the incredible abilities of the mind, body, and soul.
More information: View The Retreat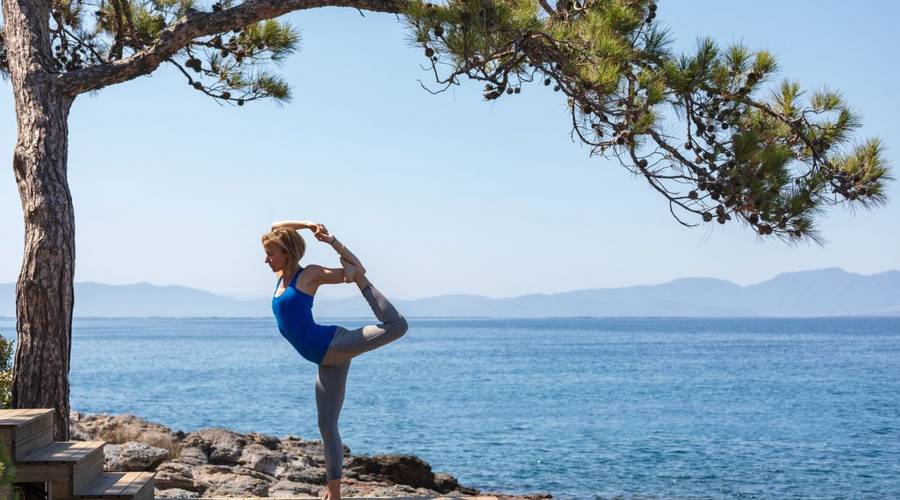 Embark on a yoga holiday and allow yourself to find your inner balance through the guided meditations, luxury spa and spectacular landscapes. Wake up to the coastline views, ocean breeze and the sparkling sea, spend your day doing personalised pranayama, and finish off the evening with a traditional Turkish treatment, to revitalise your body, mind, and soul. This yoga retreat is tailored to your personal needs, and combine it with cooking classes, water sports, exercise classes and sport to combine a fitness holiday that provides you with a journey of a lifetime, both spiritually and physically.
More information: View Six Senses Kaplankaya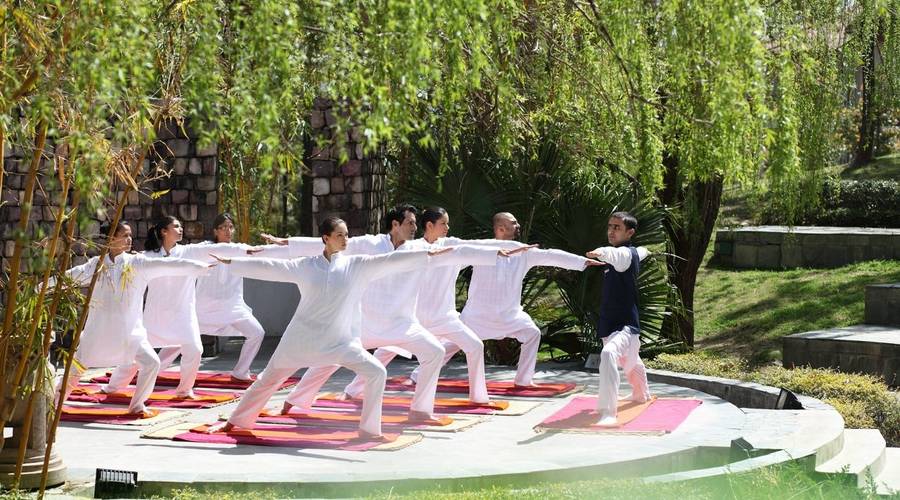 Escape to India on a luxury yoga retreat and rebalance with yoga amongst the calming landscape of this exotic yoga holiday. An ideal choice for a singles holiday, enhance your well-being when you combine personalised yoga sessions and group classes, with discovering a taste of local culture through traditional Indian music classes and dance performances. For a true sense of wellness, make the most of complimentary Pranayama and meditation classes, before relaxing on a luxury spa holiday combined with aromatherapy massages and reflexology.
More Information: View Ananda in the Himalayas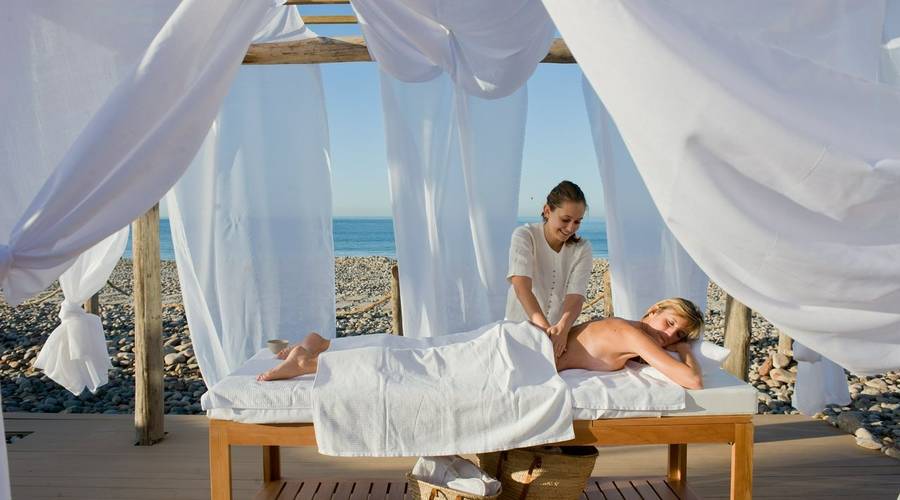 Practice daily beach yoga, from sunrise to sunset on Portugal's Atlantic coastline, for one of the best exotic yoga holidays at Paradis Plage. Keep active on your healthy adventure as you combine Manipura and aerial yoga with discovering the island through a selection of water sports, mountain biking and treks. One of the best destinations for beach yoga from our range of yoga & spa holidays, enhance your well-being after an active day in the traditional Moroccan Hammam and relax with therapeutic spa treatments.
More information: View Paradis Plage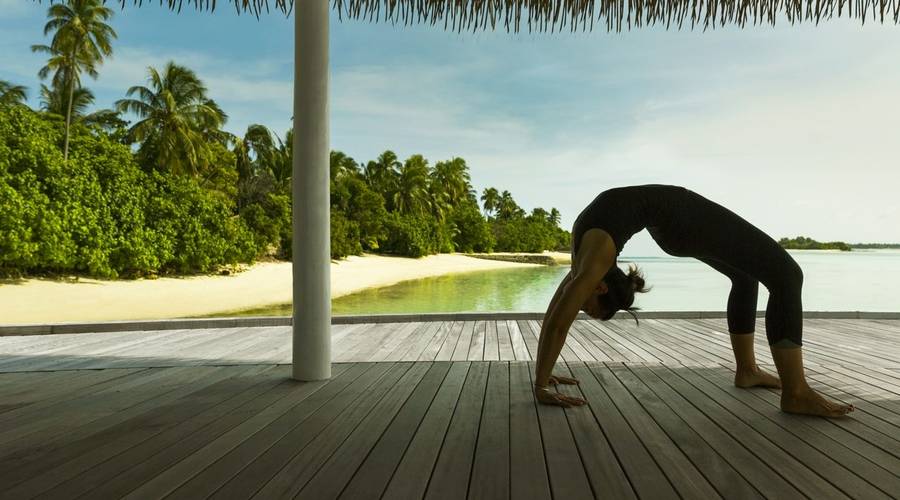 Find tranquility on a yoga retreat on the private island of Thaa Atoll, where work and worries are a world away. The crystal-clear waters and white sand beaches are a perfect escape, blended with group Pilates sessions, beach yoga classes, and exquisite culinary options, there is nothing to disturb your wellness practice while you are here. Find your Zen and unwind with a mindfulness retreat that also caters with optional activities to fill your day, and with this yoga holiday offering windsurfing, kayaking and mountain biking, it's certain you'll never want to leave.
More information: View COMO Maalifushi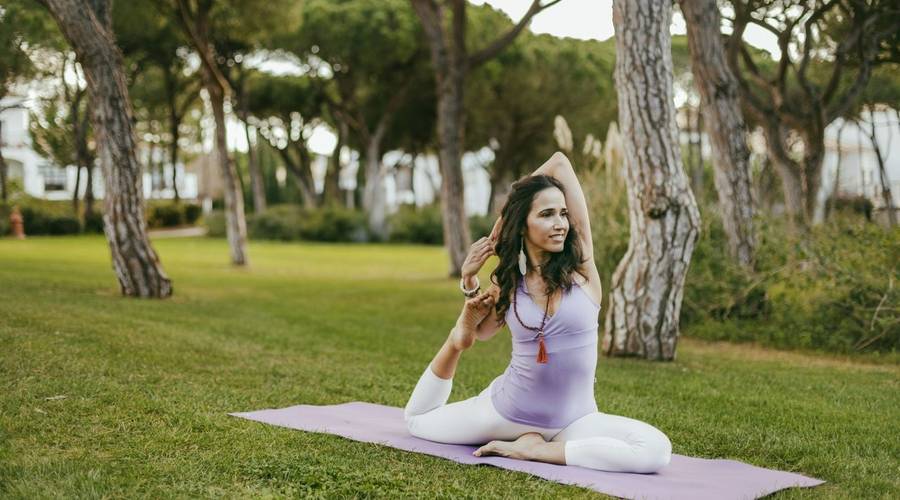 Kickstart your morning an Ayurveda massage in the Serenity Spa, spend the afternoon in a guided meditation and finish off the evening watching the sun set over the cliffs, this yoga holiday allows your mind, body and soul to reset and relax. The range of sporting opportunities, wellness facilities, and breathtaking landscapes means this yoga retreat is the ideal choice for someone in need of a de-stress holiday. Not only will you watch the sun set over the water, but over your anxieties and worries too.
More information: View Pine Cliffs Resort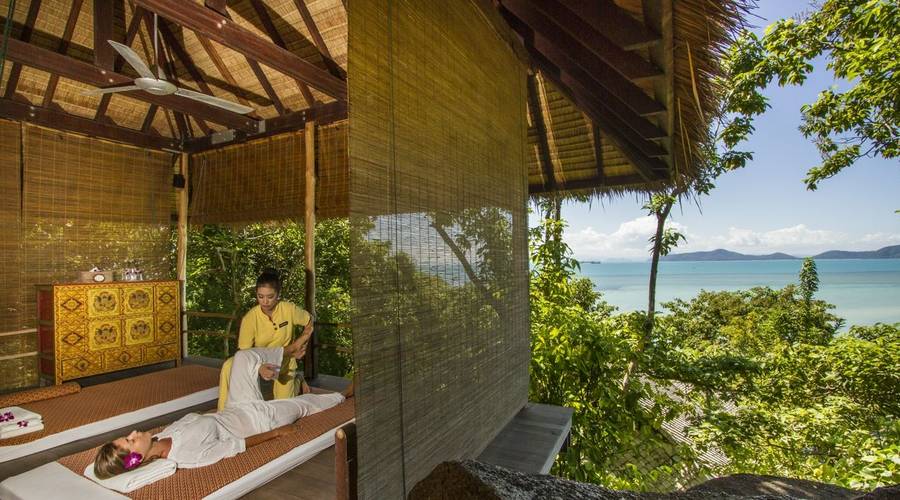 Give your body and mind the break it needs with a luxury spa holiday and jet off to align your chakras and find your balance of mind, body, and soul with this yoga retreat. On the South coast of Koh Samui this wellness holiday offers you the tropical jungle foliage and lily ponds for the perfect ambience to supplement indulgent spa treatments, calming meditations and exhilarating water sports. Whilst you succumb to your wellness wanderlust on this yoga holiday, the holistic methods and natural healing on this will prove to you how meditation and mindfulness can improve your life significantly.
More information: View Kamalaya
Talk to one of our Travel Specialists on 0203 397 8891 or contact us here to discuss tailor-making your perfect yoga holiday.