10 Best Festive Wellness Hotels for Christmas & New Year
07 August 2017

07 August 2017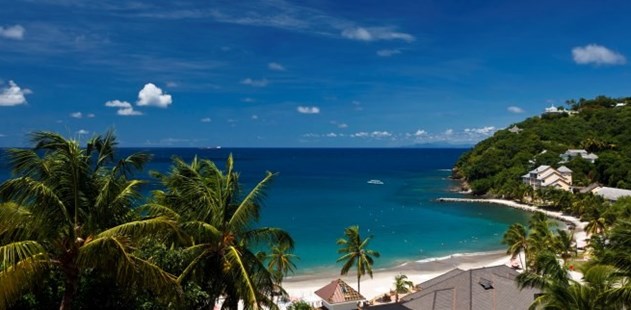 For those looking to swap the Christmas bloat for a healthier start to the New Year we share our 10 best festive Christmas & New Year retreats. Offering healthy holidays around the world, from yuletide yoga, to seasonal stress relief and festive fitness escapes; break with tradition and embrace the gift of winter wellness this holiday season.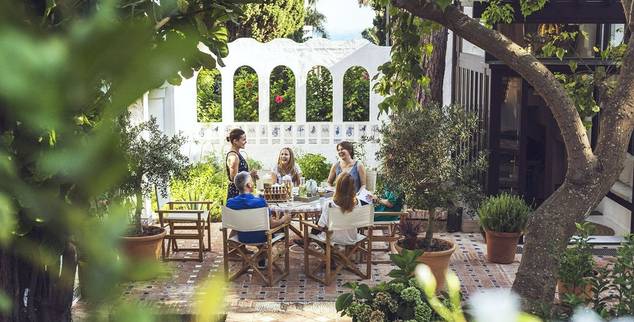 Escape to the glorious Spanish sunshine this Winter and on a calming de-stress retreat that will have you sparkling like a Christmas bauble. Counter the winter-time blues with soothing personalised facial treatments and heated lava-stone massages, to truly restore your youthful glow. A healthy, personalised diet will help you feel renewed from within, while guided meditation and stress reducing rituals will restore your energy levels and leave you feeling truly relaxed. Surrounded by the ocean and microclimate caused tropical gardens, this is the perfect healthy holiday to reconnect with nature, ready to return home looking and feeling like the belle of the ball.
Information and Booking: Marbella Club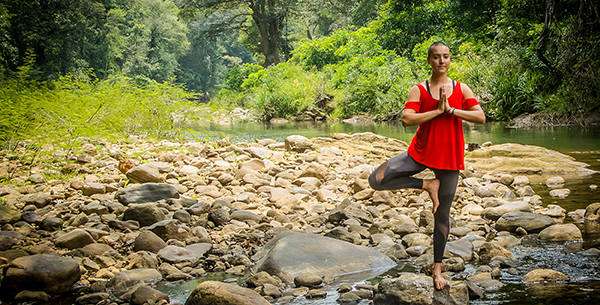 Explore the realms of merry mindfulness this Christmas, as you reconnect with yourself and the world around you on a spiritual journey in Sri Lanka. For a truly holistic and spiritual holiday experience, wake up amid the rolling green mountains and rouse your senses with daily yoga and meditation sessions in the open-plan facilities. The minimalist surroundings coupled with luxurious spa treatments will help you achieve serenity and feel completely restored. Discover more of the natural beauty and culture of Sri Lanka as you learn to farm in the paddy fields and go for explorative hikes in the lush countryside, opening your mind to the positivity of the upcoming year. 
Information and Booking: Santani Wellness Resort & Spa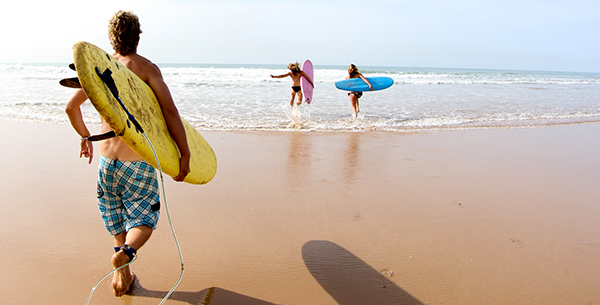 Forget the blizzards of Blighty and swap your sledge for a surf board at the beachside brilliance of Paradis Plage in Morocco. With private and group surfing classes suitable for surfers of all levels, there's no better place to enjoy a spot of seasonal surfing in the warm African sun. Ideal for those seeking a yoga and surfing holiday, stretch out any post-surfing tightness with daily yoga classes, and experience other active adventures, from mountain hikes to cultural excursions. No matter what happens out on the waves, this healthy holiday won't leave you feeling wiped out, as you emerge rejuvenated and ready to begin the New Year a happier and healthier you.
Information and Booking: Paradis Plage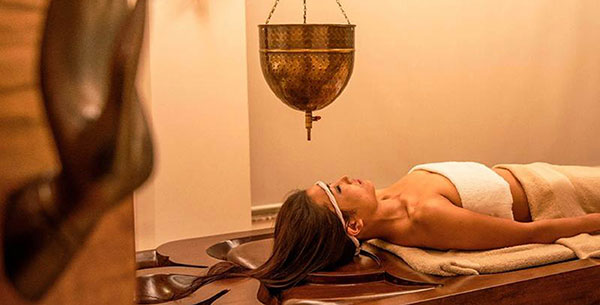 Give yourself the gift of winter wellness this festive season during a holiday of yuletide yoga at Atmantan in India. With one-to-one yoga sessions tailored to suit your goals and skills, this specialist yoga retreat is suitable for both beginners and experienced yogis alike. Including instruction in asana (physical posture), pranayama (breathing) and meditation, start your New Year feeling physically renewed and mentally inspired. As well as daily yoga practice, reap the benefits of a yoga and Ayurveda retreat, as you allow your body to be nurtured with personalised Ayurvedic spa therapies and nutritious, organic cuisine from the on-site farm. 
Information and Booking: Atmantan Wellness Resort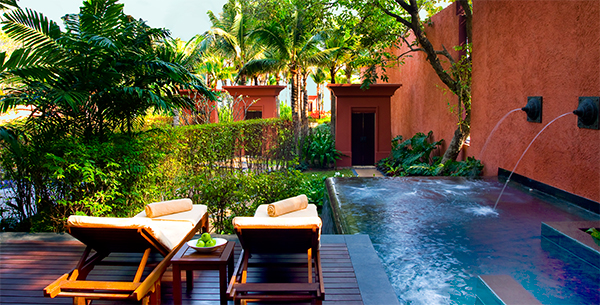 Bring some festivity to your fitness regime this winter on a Christmas bloat-busting escape at The Barai in Hua Hin, Thailand. Situated over 4.5 acres of spectacular white sand beach overlooking the Gulf of Thailand, be one step ahead of the New Year fitness frenzy and kickstart a dynamic fitness journey in paradise as you work up a sweat with personal training sessions and exhilarating group fitness classes. For the ultimate fitness spa holiday experience, recover with reviving spa treatments, where a combination of ancient Thai health rituals and contemporary Western spa therapies will leave you feeling replenished and ready for a new year.
Information and Booking: The BARAI Spa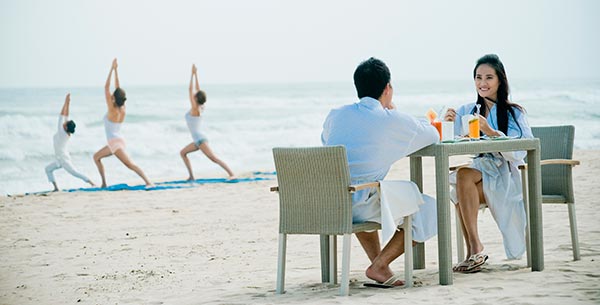 If this year has been tough on your body, give it the Christmas gift of replenishment with a cleansing winter detox in Vietnam. Combining invigorating detox cuisine with wellness activities, boost your cleanse with sunrise yoga, warrior fitness and healing spa therapies. Experience the benefits of a healthy detox with raw and vegan cuisine, paired with cleansing detox juices. Learn from wellness workshops and healthy food preparation classes, to end the year in your healthiest condition yet, ready to beat the winter blues at every corner.  
Information and Booking: Fusion Maia




Break the cycle of stress and exhaustion this Christmas and begin the New Year with a healthy dose of seasonal stress relief in Bali. With a holistic approach to the renewal of mind, body and spirit, release your anxieties as you learn to beat stress on holiday through a series of relaxing spa therapies and private therapeutic yoga sessions.  Based on the concepts and philosophies of yoga and Tai Chi, this stress-busting programme primarily focuses on the implementation and experience of mind and body techniques to help you detach yourself from the stress of everyday life. 
Information and Booking: Como Shambhala Estate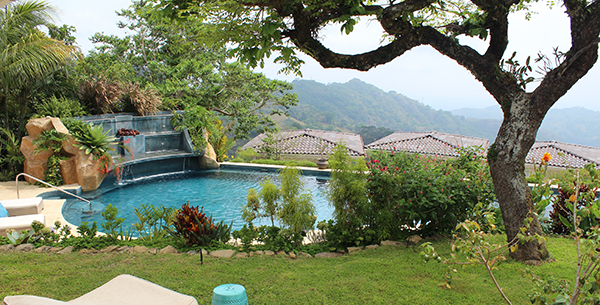 Reconnect in Costa Rica this winter on a holistic holiday, set upon a quartz mountain with breath-taking views of the Pacific Ocean. Reduce stress with The Retreat's organic farm-to-spa therapies and regain the balance of a healthier lifestyle as you learn about healthy nutrition on holiday and enjoy nutritionally dense, clean cuisine. Begin Christmas Day with a reviving yoga session and forest hike, before swapping the traditional turkey for a superfood smoothie and fresh, farm-to-table ingredients. Enjoy a healthier, more relaxing winter holiday, where spiritual connectedness, healthy living and self-care are the ultimate focus. 
Information and Booking: The Retreat Costa Rica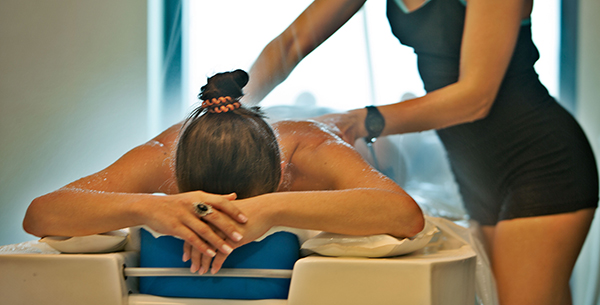 If you're guilty of 'one mince pie too many' this holiday season, beat the Santa belly with a bespoke weight loss programme at this luxury wellness hideaway near Lisbon. Personal training sessions coupled with nutrition consultations will focus on your individual slimming goals, whilst providing a sustainable programme to continue your weight loss journey well into the New Year. Boost your results on a weight loss holiday with a range of therapeutic spa techniques, designed to rebalance hormones, reduce cellulite, and improve metabolic rate. You'll return home feeling lighter and motivated, having made a positive head start on your 2018 resolutions.
Information and Booking: Palacio Estoril Golf & Spa Hotel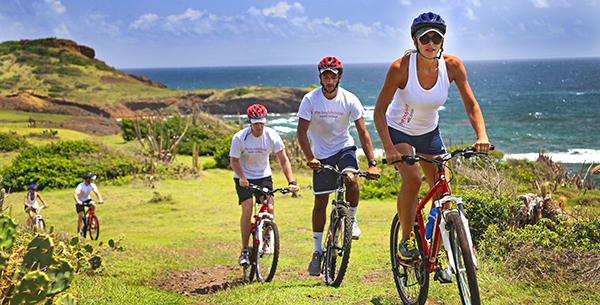 Escape the winter cold and soak up the sunshine in St Lucia during the festive season on a singles holiday. With a hosted singles table, every evening and an array of group fitness classes; this is the ideal choice for solo travellers seeking an all-inclusive healthy holiday to escape the family drama this Christmas. Start the New Year getting back on the fitness ladder with sports and activities, including personal training sessions, tennis, scuba diving and yoga. Unwind in the award-winning luxury spa and welcome the New Year feeling rejuvenated.
Information and Booking: BodyHoliday


Talk to one of our Travel Specialists on 0203 397 8891 or contact us here to discuss tailor-making your perfect Christmas and New Year retreat.