10 Best New Year Holiday Retreats for 2014
24 September 2013

24 September 2013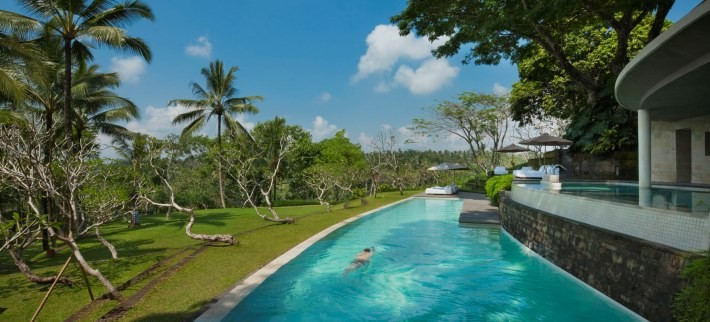 A diet of mince pies and Christmas pudding is all fine, but have you thought about the aftermath? Set your sights on a health and fitness holiday to take you away from the chaos of New Year and escape on one of our New Year healthy holiday retreats.
From losing weight to calming the mind, check in for a wellness holiday with a purpose, whether a detox break, yoga retreat or fitness holiday, so you boost your metabolism, renew your energy and sleep well. From the Philippines to India and Morocco to Malaysia, there's no shortage of inspiring destinations to choose from. Here are our 10 best well-being retreats which will guarantee you start the New Year with a healthy lifestyle.


New Year Healthy Holiday in India - SwaSwara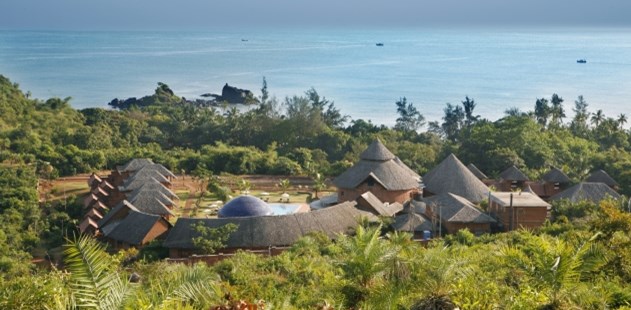 Transport yourself away from the stresses of New Year's celebrations to the sanctuary of Swa Swara in India. Set amongst tropical flora and fauna, this specialised yoga retreat will allow you to focus on your holistic health with daily yoga sessions in its magical location. Delve deep into the realms of relaxation as you enjoy the benefits of increased mental clarity, a feeling of youthfulness and improved tone and strength. After you've worked up an appetite, enjoy delicate and traditional cuisine, focussed on balancing you body's natural energy levels. From the Ayurdevic principles to the healthy food, a stay at Swa Swara is sure to give you a peaceful New Years' experience.
New Year Healthy Holiday in Thailand - Kamalaya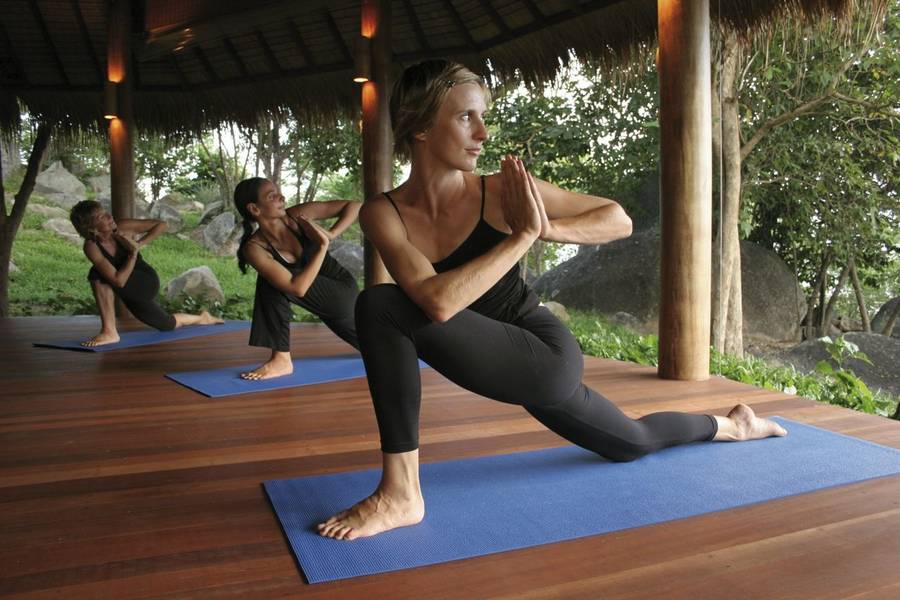 Kamalaya has Thailand's award-winning sanctuary and holistic spa resort stimulating personal growth. Located on the beach by a cave temple once used by Buddhist monks, Kamalaya is at the heart of meditation and spiritual retreats. A variety of spa treatments and yoga sessions will help clear your mind and improve your health and well-being clarity that you need for this festive time. Immerse yourself in the beautiful vegetation that surrounds the resort and relax and de-stress to give you the mindfulness you crave to give you the motivation and for a healthy 2014. 
 
New Year Healthy Holiday in the Philippines - The Farm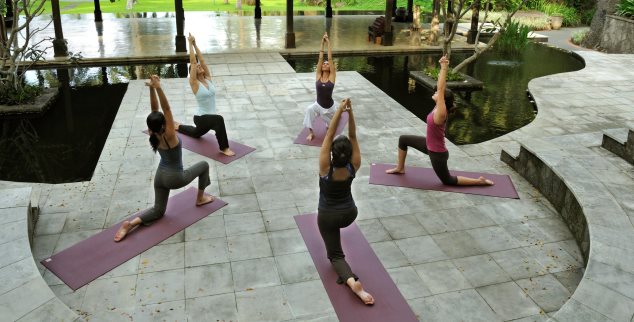 Escape the New Year and travel to this luxurious retreat in the Philippines. Famed for its back-to-nature approach on emotional fitness and physical health, you'll enjoy fresh and innovative vegan meals at the award-winning restaurant. Improve your fitness and lose extra pounds in the jungle gym with a range of activities, including power walking and circuit training. Centre your mind with yoga, whether you're a beginner or an experienced yogi, and focus your attention with a meditation class. Start the New Year with a complete health boost on a detox program, involving cleansing spa treatments and wellness activities, to leave you feeling fresh and renewed.
 
New Year Healthy Holiday in St. Lucia - The BodyHoliday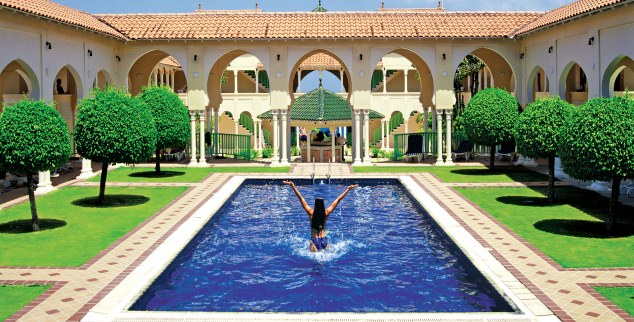 Bring in 2014 in style with a luxury all-inclusive stay at The BodyHoliday health and fitness resort. Celebrations are an elegant affair with live music, delicious canopies and the company of new friends and the ones you love. Enhance your weight loss and fitness with an extensive range of activities, including yoga, Pilates, step aerobics and Body Dance, and get some fresh air playing tennis, golf or beach volleyball. Have a refreshing dip in the tropical waters with water sports from paddle boarding to wind surfing, and re-energise with daily spa treatments leaving you feeling renewed. You can even take a cooking class to learn some new healthy recipes.
 
New Year Healthy Holiday in Vietnam - Fusion Maia



Make your celebrations extra special this year and escape to Fusion Maia, a luxury spa holiday of unmatched modern luxury. This wonderfully idyllic setting provides not only the natural beauty, but also the facilities to enjoy the perfect New Year's healthy holiday. Each day is given a theme, such as 'open your mind' and 'be active', with activities reflecting this theme. One day you could be meditating by the sea before indulging in an aroma flower bath and mind energy therapy, the next you could be hiking and cycling through the picturesque countryside. Combine all this with tantalising Asian cuisine, and you have the recipe to a revitalising New Year's retreat.
 
New Year Healthy Holiday in Thailand - Absolute Sanctuary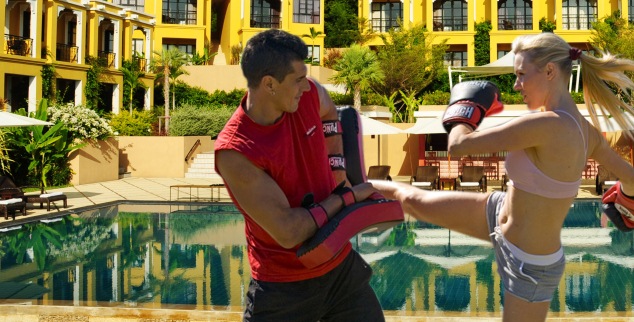 Wake up in paradise on New Years' day in the peace and tranquillity of Koh Samui in Thailand. Famous for its incredible yoga programs and its holistic approach to emotional and physical health, Absolute Sanctuary is the ideal way to enjoy the New Year. With the help of expert tutors you'll be able to balance your inner self with healing activities including meditation, yoga and Qi Gong. If you're looking to ramp up your fitness levels, why not try Muay Thai kick boxing? It's an incredible full body workout and is sure to have you ready for your relaxing spa treatments. After a busy day, retreat to the Love Kitchen and enjoy locally produced, healthy gourmet cuisine.
 
New Year Healthy Holiday in Bali - Como Shambhala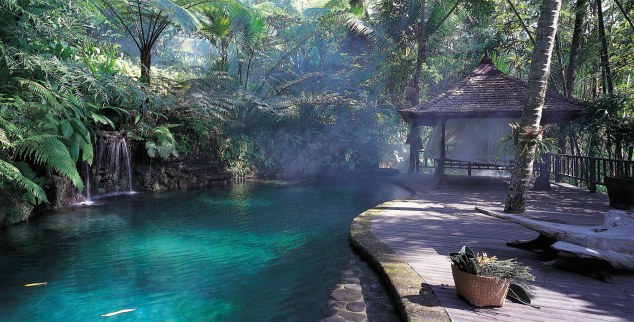 The Como Shambhala Estate in Bali is a multi-award winning luxury health and fitness retreat and the ideal place to escape the hangover of Christmas. Nestled between jungle-covered hills and a lazy river, boasting its own healing springs, this wellness holiday will leave you inspired and revitalised. Get back in shape and enhance your fitness with the use of the fantastic jungle gym and activities including mountain biking, white-water rafting, yoga and Pilates. Cleanse your body of toxins on our detox holiday, involving purifying spa treatments, personalised diet and daily wellness activities. Seek stress relief and healing with the principles of Ayurveda and board the plane home feeling refreshed.
 
New Year Yoga Holiday in Thailand - Samahita Retreat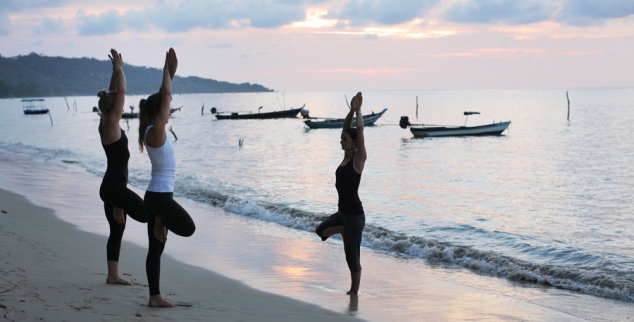 Jet-off to the spiritual Samahita Retreat and swap a manic New Years' for the yoga holiday of a lifetime. Stimulate you senses as you relax and unwind in your beach front villa and instil healthy habits that'll make New Years' resolutions a breeze. Discover sensual wellness treatments, meditation, Reiki and the healing power of infrared saunas as you realign your body and mind after a busy 2013. Once you've sampled the delicious infusion of Thai and European cuisine, you'll have the chance to learn the recipes and local tricks of the expert chefs. Whether you want to explore the local culture or simply be pampered in the spa, Samahita will provide unforgettable memories.
 
New Year Healthy Holiday in Malaysia - The Banjaran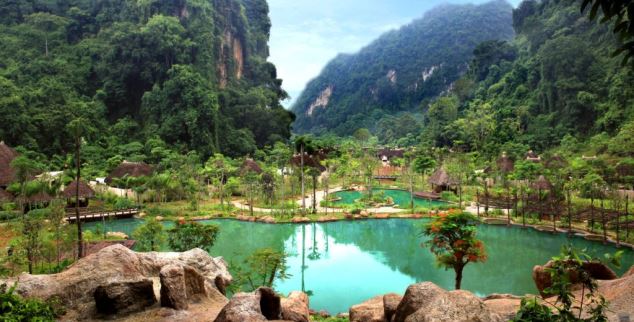 Kick start a healthy 2014 at The Banjaran, a luxury retreat set alongside limestone hills, tropical jungle and the brilliant cliffs of Malaysia. Private villas boast lavish furnishings, their own Jacuzzis and an unmatched feeling of seclusion. Choose to focus on rejuvenation as you enjoy antioxidant restoration treatments, body polishes and hydrotherapy, all carefully combined to maximise your health. Alternatively, begin a weight-loss programme with the help of The Banjaran's fitness consultants, who'll create a personal health program for you, including detoxifying facials, massages and workouts to help you reach your optimum weight. Whatever your New Years' goals are, an adventurous trek into the jungle is a must.
 
New Year Healthy Holiday in Morocco - Paradis Plage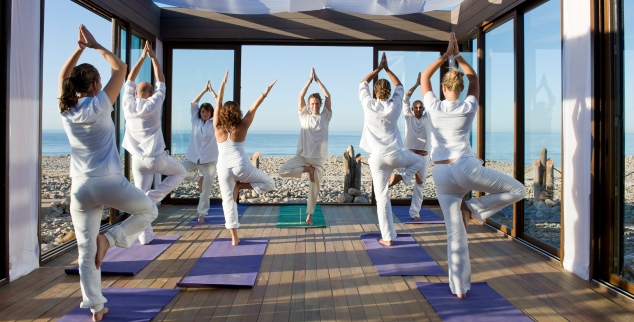 However you decide to spend your New Years' holiday at Paradise Plage, you're sure to have an experience to remember. There's a whole host of activities, spa treatments and sports facilities to keep everyone entertained, whatever their tastes. Get fit and toned with surfing, stand up paddle boarding and high intensity circuit training. If that sounds too energetic, then indulge your body with a relaxing Agadir pebble massage or Moroccan Hammam before cleansing your mind in the beach front yoga pavilion. There's also a fantastic kids' club to make sure the whole family is having fun and keeping active on this incredible New Years' retreat.
 
Break the mould of the typical New Years and escape to a health and well-being retreat for a body overhaul. Stay active, detox, lose weight or simply have a good time; you can't go wrong with a health and fitness holiday to replenish for New Year.
Talk to one of our Travel Specialists on 0203 397 8891  or contact us here to organise your perfect New Year healthy holiday.