10 of the Best Health Retreats
07 April 2014

07 April 2014

If you are looking to step back from the stresses of modern life then a trip to a health retreat could be just what the doctor ordered. Escape to a peaceful wellness sanctuary in an exotic location and lose all your cares and worries or pick up the pace and get your body moving on a fitness break. Whatever your specific health and well-being goals are, you're sure to find something suitable with one of our luxurious healthy holidays.
Our comprehensive guide to our ten best health retreats showcases only the best, handpicked destinations that will help lead you to optimal wellness. From a relaxing yoga holiday in Morocco to a wellness retreat in the mountains of New Zealand or luxury fitness holiday in Kenya. Our selection of wellness holidays have something to suit everyone with a range of exotic healthy retreats from all over the world for you to choose from.


Beach yoga at Phuket Cleanse

Change your life and take part in an invigorating wellness experience with Phuket Cleanse in Thailand. In seven days you will learn how to live a healthier lifestyle with a plethora of daily activities to choose from. Get put through your paces with a high intensity interval training class, kayak in the ocean or wind down with a hot yoga session. This healthy retreat is combined with a detox of healthy supplements and drinks that strengthen the liver and kidneys and help give your body hydrating electrolytes. With raw cooking classes, ice baths and indulgent massages Phuket Cleanse is an ideal destination for a revitalising detox holiday.


More information: View Phuket Cleanse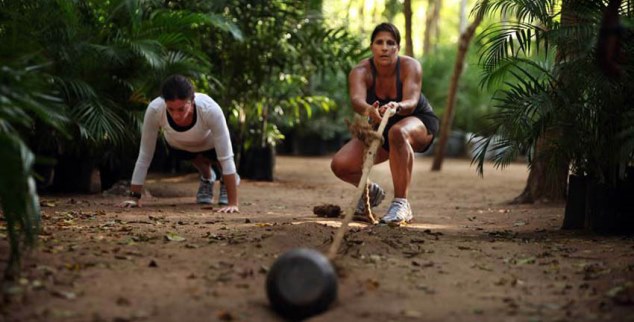 Strength training at Wildfitness Kenya

Deep into the north coast of Kenya, Watamu, a small quiet fishing village contains an exciting health retreat set amongst an area of outstanding natural beauty.  In this stunning landscape you can take part in intense training sessions that will kick-start your fitness regime into high gear. After an initial assessment on this exciting fitness retreat, you can take part in a personalised wellness programme that takes into account your specific movements, patterns and running technique. After nine days on our kick-start programme you will definitely be motivated to continue your weight loss adventure back at home.


More information: View Wildfitness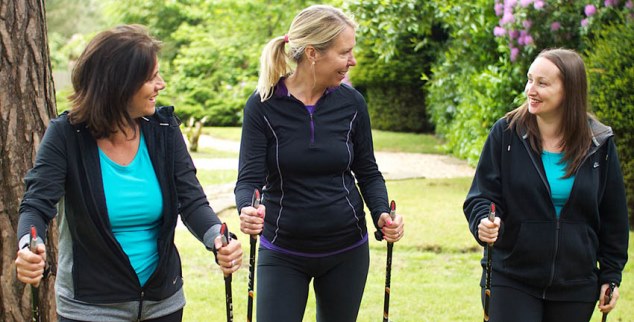 Hiking at The Body Retreat

The first initial step towards de-stressing can be the toughest, but on this all-female de-stress holiday you will be empowered to feel relaxed and restored. Set in a stylish hideaway in Somerset, you will get your body moving with a gentle low impact exercise programme which combines detox and nutritional workshops. As everything is done in a group environment, not only will you make friends but you will also feel motivated to achieve optimal wellness at this speaclist health retreat. With stress management workshops, hypnotherapy and relaxing massages, the Body Retreat understands the best way to heal your body.


More information: View The Body Retreat
Ibiza: 38 Degrees North Optimal Weight Loss Group Retreat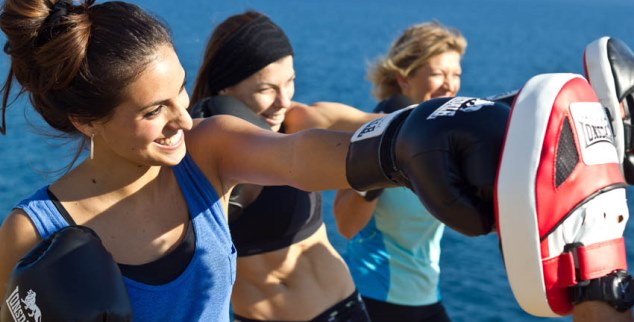 Boxing at 38 Degrees North

Ibiza may be known for its party scene but it is also a great destination for a healthy singles holiday. 38 Degrees North has created an innovative wellness programme that will test your limits and have you feeling the benefits immediately. Take on four or five activities each day including mountain biking, paddle boarding, hiking and beach circuits. In-between take part in advanced slimming body sculptor treatments that break down persistent fat cells around the body. Alongside organic Asian cuisine and soothing Pressothrerapy massage treatments; you will soon start to feel restored and fitter on this invigorating wellness break.
  
More information: View 38 Degrees North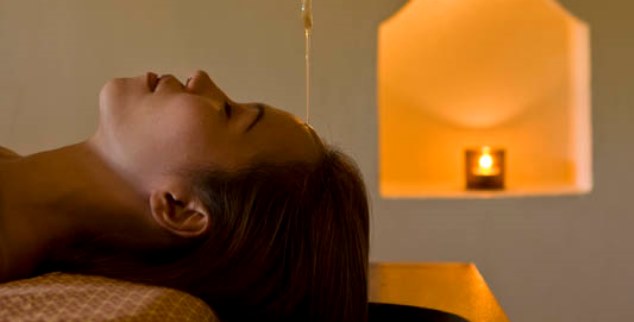 Ayurveda at Vana Malsi Estate

This healthy retreat redefines the wellness holiday experience with a philosophy of creating an individual and outstanding treatment for every person. Nestled in the Himalayas of India, you choose a variety of wellness objectives with a programme constructed buy a specialist. One example could be a beauty therapy that will replenish and nourish your skin with Tibetan healing and Ayurveda therapies. In contrast you can choose to concentrate on fitness with a private training session in the state of the art fitness facilities. From the food to the activities, everything is designed specifically to help you achieve your wellness goals on this tailored healthy holiday.


More information: View Vana Malsi Estate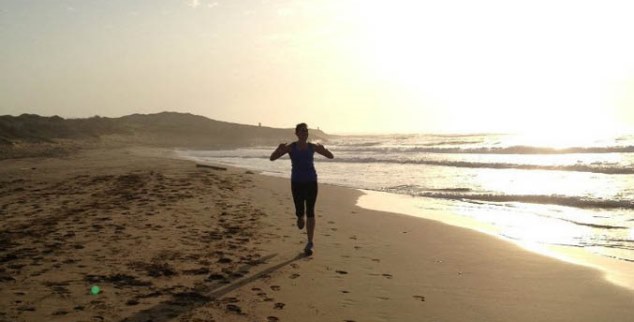 Beach running at F12 Fitness Retreat

Embarking on a health and fitness retreat can feel intimidating but in the award winning La Manga Club in Spain, F12 tailor a fitness holiday to suit every fitness level. Combining exercise, adventure, nutrition and relaxation this fulfilling group retreat will ensure that you leave feeling fully energised and rejuvenated. One day you could be doing cardio workouts on a secluded beach on this luxury wellness break before spending the next focusing on extensive stretching exercises at the luxury La Manga Spa. You can even continue this exciting fitness programme when you get home with a complimentary four-week after care guide provided on your departure.


More information: View F12 Fitness Retreat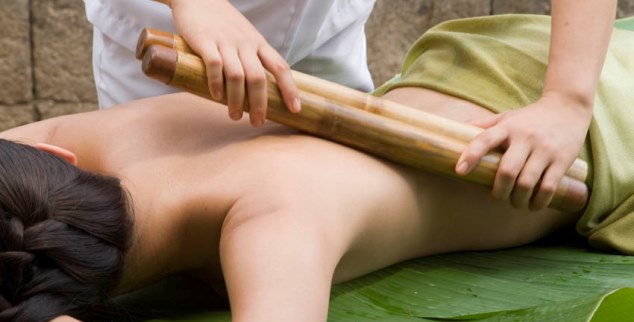 Bamboo Massage at The Farm at San Benito

A detox holiday can be just the solution if you are feeling lethargic from the stresses of modern life. Revitalise your body and begin a healthier lifestyle at The Farm on this luxury spa holiday in the Philippines, begin a consultation with a medical doctor and a fitness trainer who will help tailor your stay to your own detox goals. Take part in a specialised juice diet that will cleanse your body, go further with colon hydrotherapy sessions before unwinding with a wealth of complimentary spa treatments. Everyday you will meet with the doctor who is on hand to make sure you are getting the most out of your detox holiday.


More information: View The Farm at San Benito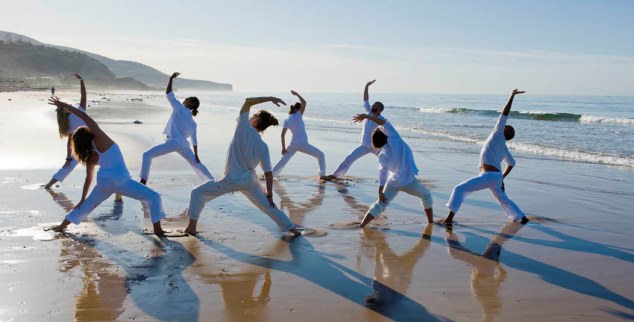 Yoga on the beach at Paradis Plage

Take the time to really focus on your yoga technique on our stunning specialised yoga holiday at Paradis Plage in the welcoming climate of Morocco. On the beautiful beachfront you will take part in three group yoga classes a day and watch the sun go up and down every day whilst concentrating on specific Vinyasa and alignment techniques. During your free time you can cleanse with a traditional Moroccan hammam or unwind with a calming relaxation massage. With a variety of group fitness classes and activities to be enjoyed, there is plenty to keep you occupied on this healthy getaway.


More information: View Paradis Plage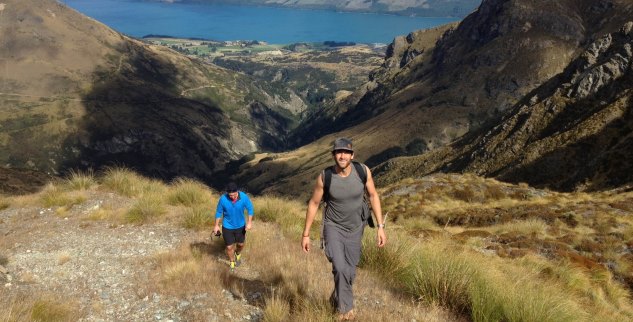 Hiking across the mountains at Aro Ha Wellness Retreat

Escape to the picturesque sub-alpine landscape of the Southern Alps in New Zealand for a real wellness adventure. Designed to encourage connectivity with the environment and those around you Aro Ha is the perfect wellness destination for solo travellers who want to experience enhanced vitality. Challenge yourself everyday with sweat-inducing TRX strength sessions, Vinyasa yoga sessions and with the rugged New Zealand landscape on your doorstep Aro Ha offers a great base for a hiking holiday. In contrast, Aro Ha also uses holistic practices with yoga and meditation classes that replenish your energy. This is supplemented with daily therapeutic massages, the soothing steam rooms and sauna.


More information: View Aro Ha Wellness Retreat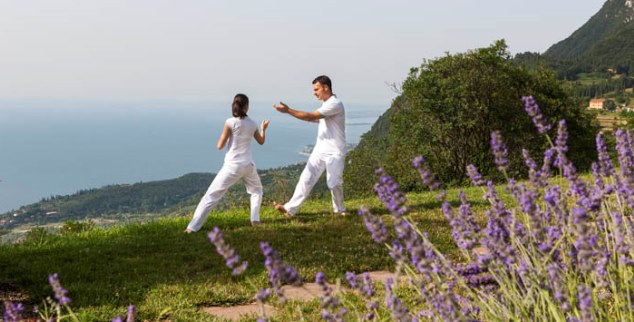 Tai Chi at Lefay

Not having enough sleep is usually a sign that you need to take a break and step back from your daily routine. Improve your well-being with our healthy holiday at Lefay by the picturesque Lake Garda in Italy. Lefay uses Chinese Medicine methods, stimulating energy and specific acupuncture points to help improve your well-being and sleeping patterns. Our wellness programme also has plenty of pampering treats on offer with energising facials, aromatherapy treatments and Tui na massages. With relaxing activities such as Tai Chi, yoga and Qi Gong, you will be falling asleep in no time on this luxury spa break.


More information: View Lefay
Talk to one of our Travel Specialists on 0203 397 8891 or contact us here to discuss tailor-making your perfect healthy holiday.