10 Short-Haul Destinations for Yoga and Spa
28 September 2018

28 September 2018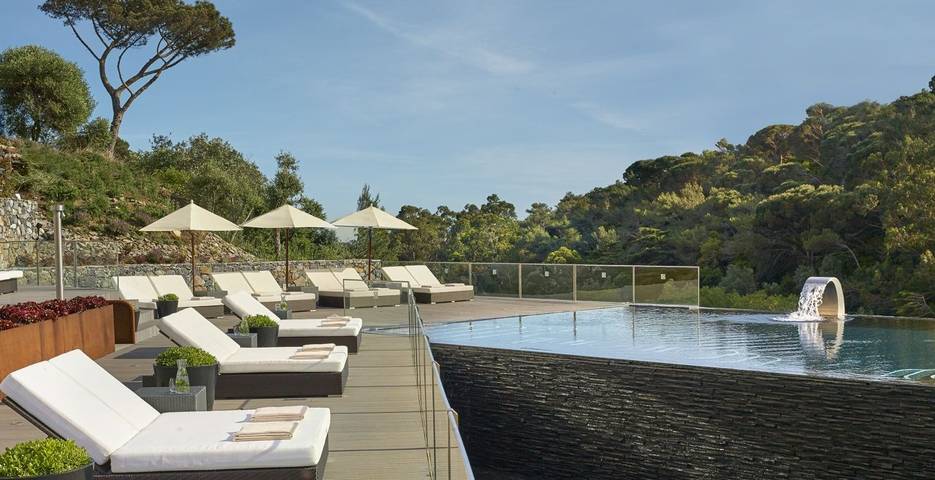 With these 10 short-haul destinations for yoga and spa lovers, you don't have to go very far to get your holistic fix. Discover why yoga is so good for you as you stretch those muscles in these luxury spa destinations around the world. Be sure to relax with the stunning spa facilities where treatments range from water rituals in Portugal and Reiki in Greece to bath treatments in Turkey and therapeutic treatments in Portugal.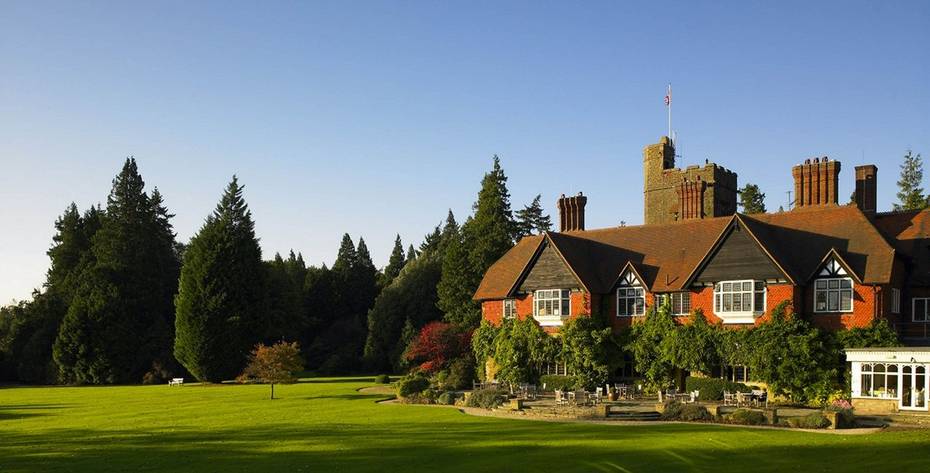 Treat yourself to a little stress-free time off on our spa breaks at Grayshott Spa. Guests can take advantage of award-winning spa facilities including heat treatment relaxation rooms, hydrotherapy suites, hammam beds, VIP treatment room for couples and more. The spa boasts a long list of treatments like invigorating salt scrubs, cleansing body wraps and soothing aromatherapy massages, to name a few. So, whether you are looking for a stress-reduction trip or a healing holiday, their selection offers the right treatments for you. You can also improve your fitness with circuit training, stretching, Pilates and other fun exercise classes. 
More information: View Grayshott Spa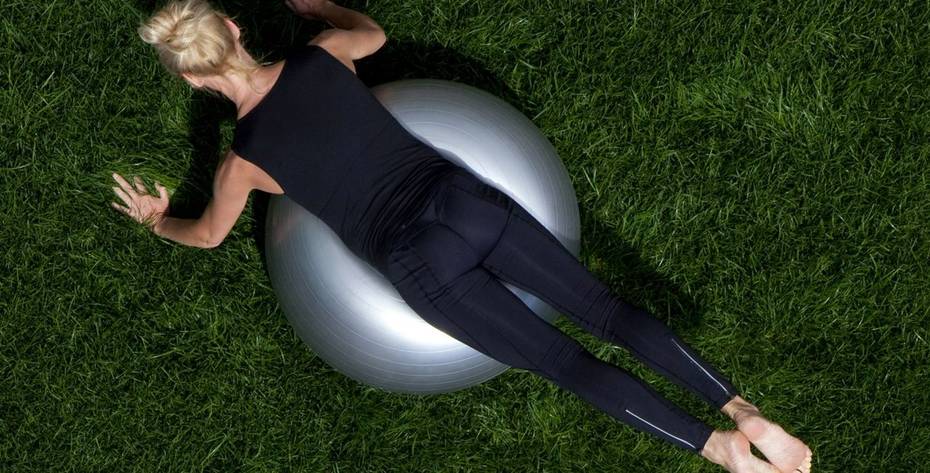 Fill your lungs with refreshing mountain air on our recommended spa holiday at Longevity Vilalara. This yoga destination's award-winning medical spa, the first of its kind in Portugal, offers guests a wide variety of booth soothing and invigorating treatments including skin brushing, full body massages, water rituals and more for a truly detoxifying holiday experience. Additionally, you have access to many of the spa's exceptional facilities, so you can enjoy some down time in the indoor heated pool, Turkish bath or sauna.
More information: View Longevity Vilalara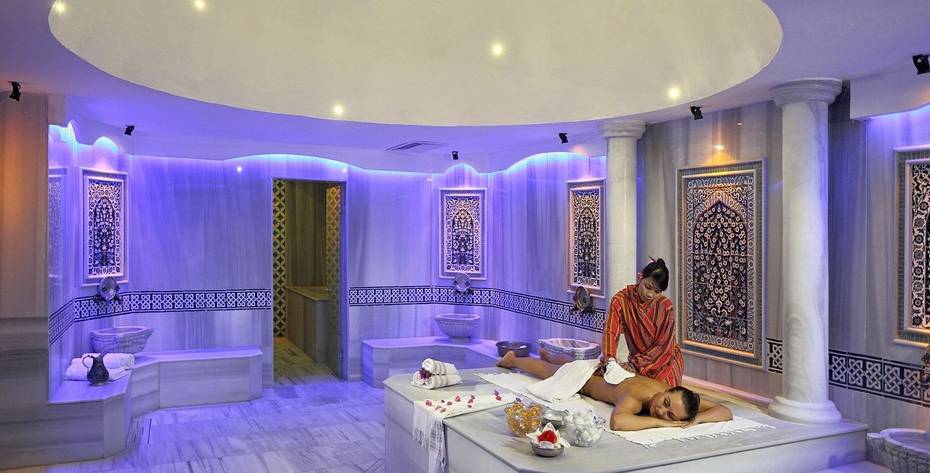 For another peaceful experience of the Bodrum Peninsula, you can try our yoga and spa holiday at the luxurious Gardens of Babylon. The Muu Spa at this award-winning beach resort offers guests a wide range of massages, Jacuzzi therapies, Turkish bath treatments and other special therapies to ensure that everyone's experience is relaxing and refreshing. When you are not busy with these indulgent spa sessions, you can also enjoy a diverse selection of fitness classes and activities including everything from Pilates to scuba diving for a fantastic multi-activity holiday experience.
More information: View Sianji Well-being Resort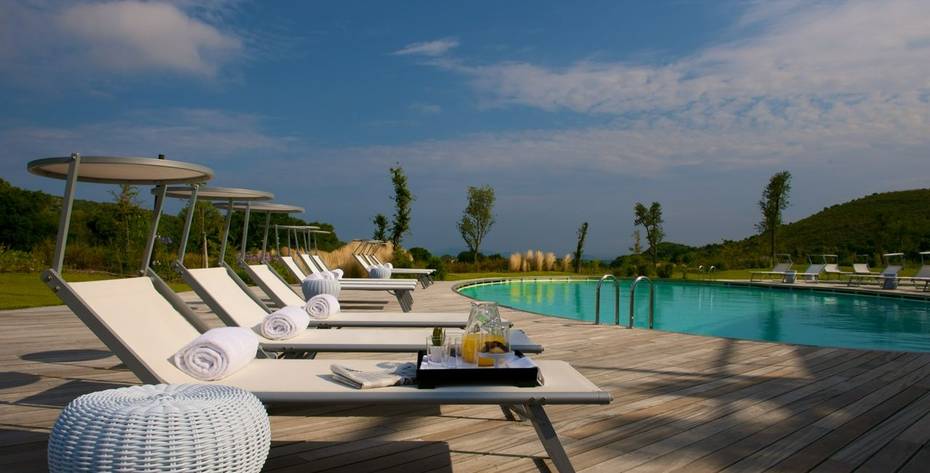 Alternatively, you can meet the diverse needs of your body on a yoga and spa holiday at Argentario Resort. At their Espace Spa, guests can kiss stress goodbye with a combination of massages, anti-cellulite mud treatments, wraps, and facials. In addition to pampering yourself, you can take advantage of top-notch facilities like the bio-sauna or the Technogym equipment in their fitness centre. Whether you are doing a few leisurely laps or appreciating the sweeping vistas it provides, spending time around their heated indoor swimming pool is also a great way to ensure that you enjoy your stay in this gorgeous corner of Tuscany.
More information: View Argentario Resort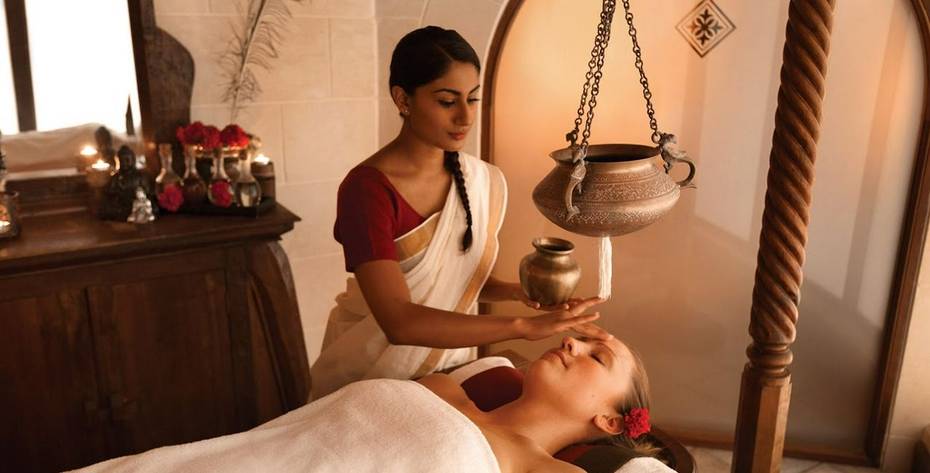 The expert healers at this luxurious five star hotel provide guests with a truly exceptional healing holiday experience by guiding them towards a healthy equilibrium. To this end, you can look forward to a mix of modern and ancient therapeutic treatments including Oriental Hammam, reflexology, facials, seasonal body wraps, a range of Indian Ayurveda techniques and more. Their holistic approach to wellness also factors in exercise, so you can take part in challenging classes like Pilates, yoga and aquaerobics. If you prefer a sportier workout, you have access to the hotel's top-notch tennis and squash courts as well. Afterwards, you can cool off with a refreshing dip in one of their swimming pools.
More information: View Kempinski San Lawrenz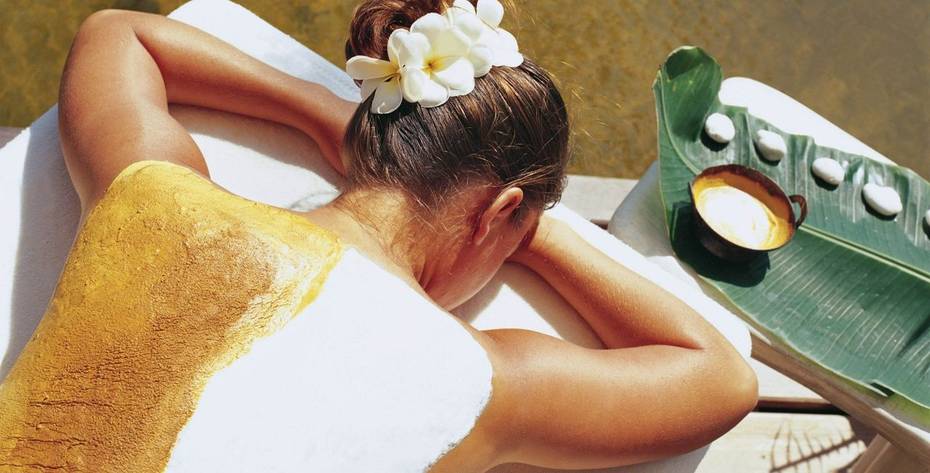 On our spa holidays in Greece, you can improve your health and discover just how relaxed the Aegean can be. Re-charge your batteries on the shores of Crete with our yoga and spa holiday at Porto Elounda. Their award-winning Six Senses Spa offers guests a number of different treatments and therapies including Tibetan massage, Reiki, foot acupressure and more. During your stay, you can also get fit with daily holistic activities like water aerobics or improve your swing on their superb golf course for a fun-filled active holiday you will remember.
More information: View Porto Elounda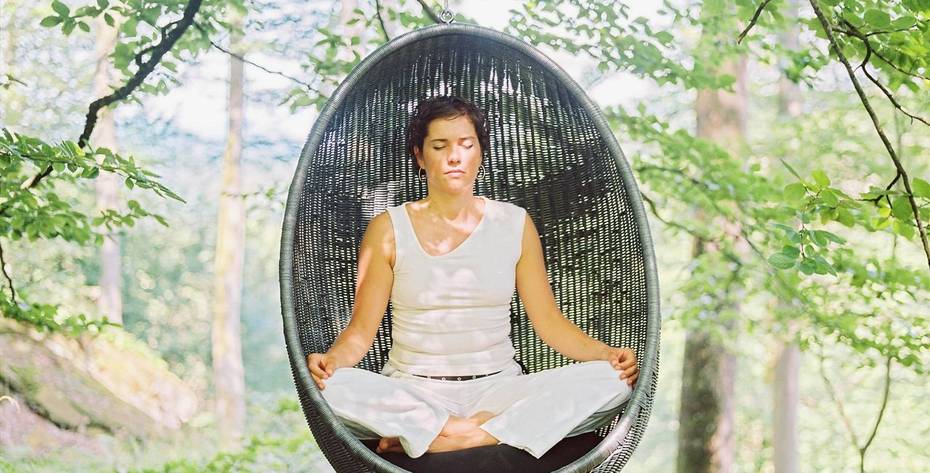 Soak up the peaceful atmosphere in the forests of Alsace on an eco-spa holiday at La Clairiere Bio & Spa Hotel. With the wide range of spa treatments available, guests can get back in touch with nature and cast-off tension like an old coat. Whether you want to try an essential oils hydrobath or a fango body wrap, you can be sure that you are in the hands of experts using high-quality natural products. In addition to your soothing spa experience, you can also look forward to fresh locally-sourced cuisine that can be tailored to your well-being and nutritional needs.
More information: View La Clairiere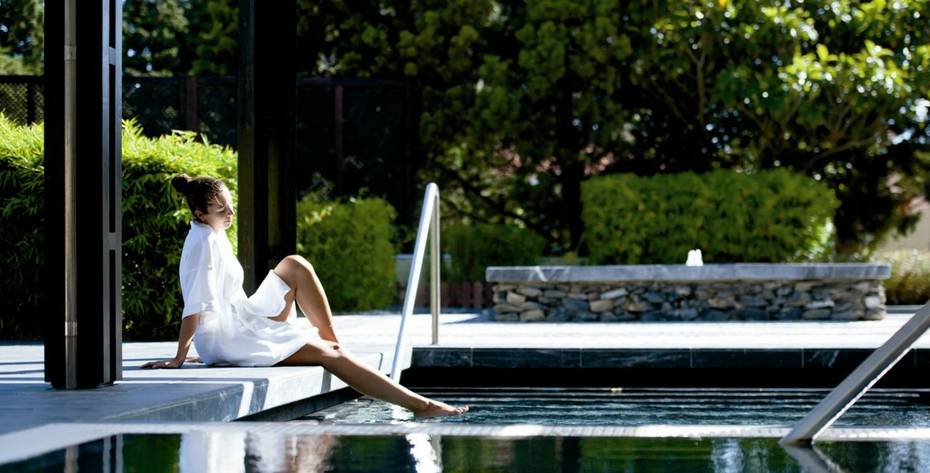 For a rejuvenating trip that features the best of both worlds, embark on a fitness spa holiday at Penha Longa. This stunning resort may be located in the southern Sintra Mountains, but it is only a short drive from the beach. In addition to its convenient location, guests can benefit from the therapeutic treatments and facilities available at the resort's Six Senses Spa. Whether you prefer relaxing with an Indian head massage or a long soak in the Jacuzzi, you are sure to feel healthier and more energetic whilst you stretch and relax on this wonderful yoga and spa holiday.
More information: View Penha Longa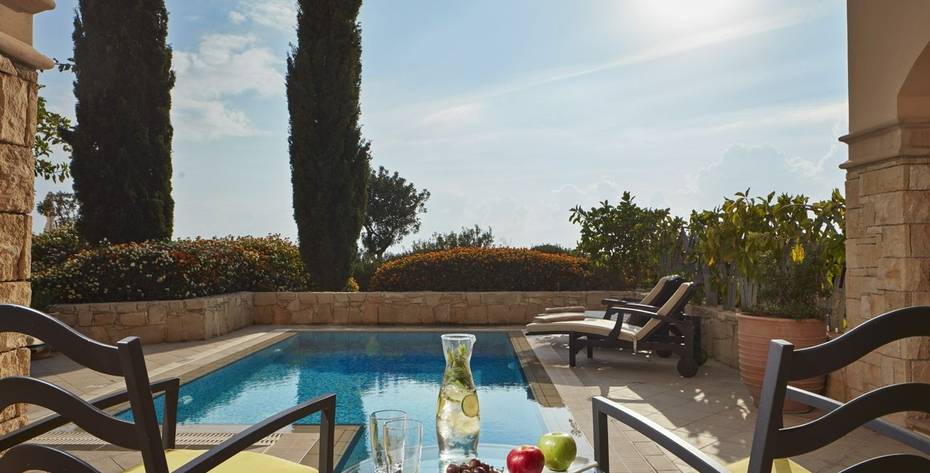 De-stress in the Mediterranean and revitalise your system in an all-inclusive luxury escape at Aphrodite Hills. The expert staff at this five-star holiday's Retreat Spa are on hand to deliver a variety of relaxing treatments, like scrubs, massages and re-hydrating facials, to ensure that guests come away with a sensation of complete renewal. You can also reap the cleansing benefits of their thermae centre. Enjoy a large variety of Mediterranean cuisine as well as exotic flavours to excite your taste buds whilst boosting your health.
More information: View Aphrodite Hills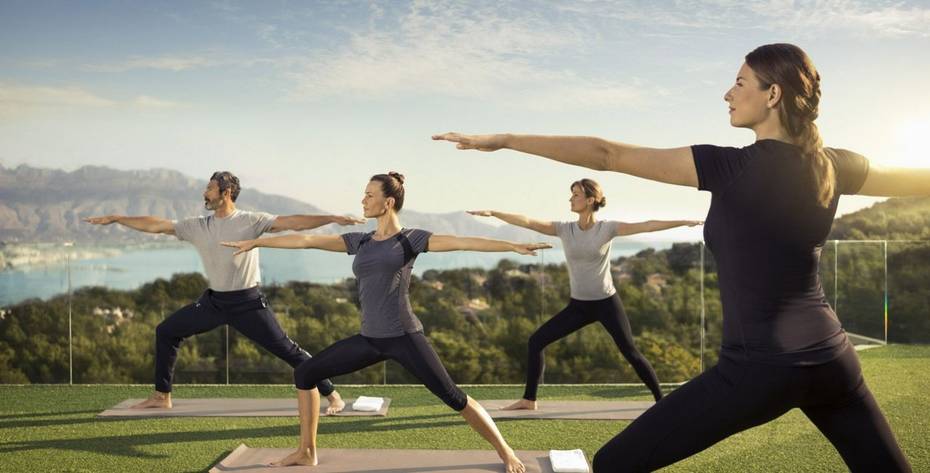 Recharge your batteries on a spa holidays at SHA Wellness Clinic, the world's first macrobiotic wellness resort. This retreat's award-winning spa provides guests with a unique international blend of traditional and contemporary therapeutic treatments. For maximum rejuvenation, you can also take advantage of facilities including a hydrotherapy area, sauna, invigorating pool, massage beds and more. Learn the benefits of a Macrobiotic diet with a range of wholesome food choices that include grains, beans, vegetables, nuts, and seeds, plus various seasonings, herbs, sugar-free desserts and fish.
More information: View SHA Wellness Clinic
You might also like:
Longevity Cegonha Country Club
Talk to one of our Travel Specialists on 0203 397 8891 or contact us here to discuss tailor-making your perfect yoga holiday.