8 of the Best Sanctuary Spa Holidays
13 October 2014

13 October 2014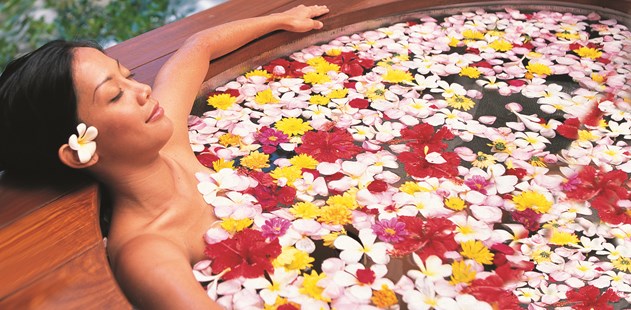 Escape the stresses of modern life and take the time to rejuvenate your mind, body and soul on one of our luxury sanctuary spa holidays in idyllic destinations worldwide. Treat yourself to a replenishing spa break while improving all aspects of your health and wellness with a vast range of luxury spa treatments and therapies, from an Ayurvedic massage to colonic hydrotherapy. With our wide variety of specialist spa holidays, from juice fasting to fitness, and weight-loss to sleep enhancement, compliment your indulgent wellness holiday with daily fitness classes, activities and healthy cuisine for your ideal sanctuary spa escape.
With luxury spa breaks from beating stress in Bali, to a cleansing detox in the Philippines or improving your sleep in Thailand, we round up 8 of our best sanctuary spa holidays for a happier and healthier you.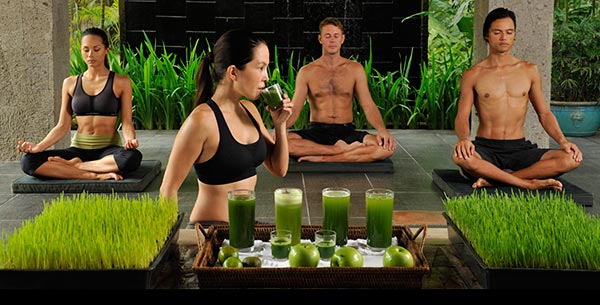 Experience Juice Fasting at Absolute Sanctuary

Situated on the beautiful island of Koh Samui, Absolute Sanctuary's juice fasting detox retreat provides an ideal sanctuary spa destination for a detox holiday in Asia. This healthy break begins with an initial wellness consultation, followed by a structured health programme of nutritional juices, broth soups, nutritional supplements and the choice between either a full or partial colonic hydrotherapy programme, including detox massages and magnesium food soaks. Complement your juice fasting on this sanctuary spa holiday with daily yoga classes, Thai boxing and aqua power to enhance your well-being, before ending your stay with a final wellness consultation, encouraging you to follow a healthier lifestyle at home.


More information: View Absolute Sanctuary Juice Fasting, Thailand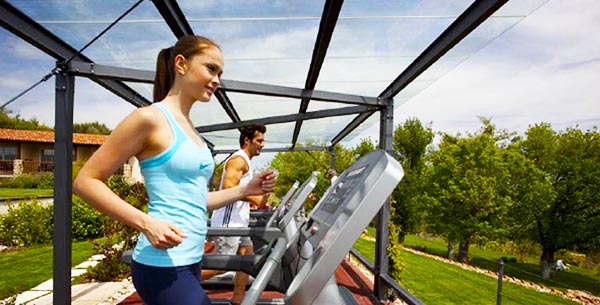 Enjoy fitness outdoors at Thanyapura 

Find your perfect escape and shape up with one of our exclusive Fusion Fitness holidays at Thanyapura. Whether you're a budding beginner, looking to hone your sporting skills, wanting to restore your balance between mind, body and spirit or seeking to learn a healthier lifestyle, Thanyapura Health & Sport Resort in Phuket, Thailand is the perfect holiday choice. Boasting the world's top sports and fitness coaches, this resort will ensure you reach your health goals through education, sport and wellness. With a dedicated health centre helping you to reach your optimum performance, a mind centre to holistically improve your well-being and fantastic sports facilities, you'll return home with optimised life, restored health and vitality.


More information: View Thanyapura Fusion Fitness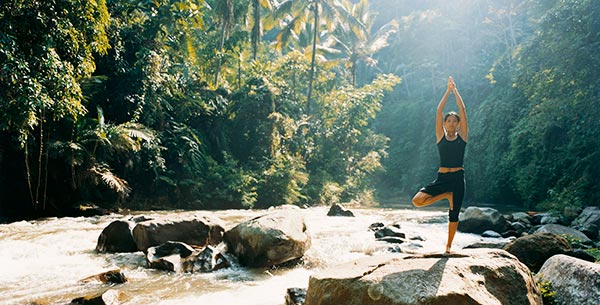 De-stress with yoga at COMO Shambhala

Banish stress surrounded by stunning jungle-covered hills with this luxurious sanctuary spa holiday on the island of Bali. Relax and unwind as you make positive lifestyle changes to re-energise your mind and body on one of our best de-stress holidays. Begin your luxury spa holiday with a professional wellness consultation where consultants will tailor-make a wellness plan of healing massages and private therapeutic yoga lessons to help you combat stress. Stay active and enhance your well-being with group classes such as yoga, meditation, Pilates, rock climbing and rice field treks. Return home a happier and healthier you.


More information: View Como Shambhala Estate Stress Management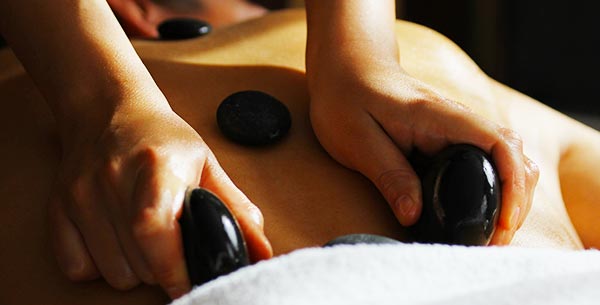 A hot stone massage at Longevity Health and Wellness Hotel 

Discover a healthy ageing experience on one of our therapeutic anti-ageing holidays in the Algarve. Indulge on this luxury spa holiday with natural and gentle remedies to combat signs of ageing, such as the Cellu M6 Endermo-detoxifying treatment and an eye & lip Endermolift. Begin your day with a yoga session in the spa garden, followed by a sculpt or contour sanctuary spa treatment and Aquagym class to shape and firm your body. Complement luxury spa treatments with healthy infusion drinks to ensure you return home with a healthy glow, feeling refreshed and revitalised.


More information: View Longevity Health and Wellness Hotel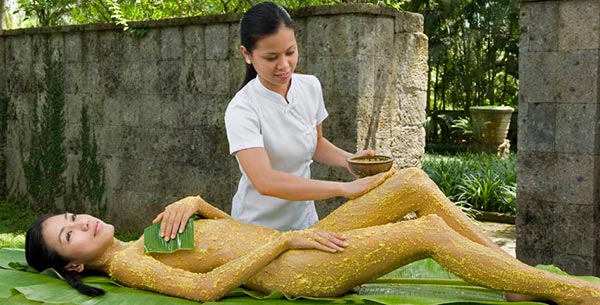 Experience a detoxifying treatment at The Farm

Set in a tropical paradise, luxury sanctuary spa retreat, The Farm, is notorious for its holistic approach to health and wellness. Ideal for a detox holiday, cleanse your mind and body beginning with a medical consultation to personalise your stay to your own detox needs. With daily nutritional support, combine fresh and healthy cuisine with a range of cleansing spa treatments, from colonic hydrotherapy to skin kayud, to enhance your well-being and leave you feeling restored. Take advantage of complimentary group classes such as yoga, meditation, ab blaster and even food prep classes for a sanctuary spa holiday that will return you home with nutritional advice and a greater awareness of your body.


More information: View The Farm Detox Cleanse


Shape up with a fitness session at SHA

If you're looking to get in shape the healthy way, one of our weight loss holidays at SHA Wellness Clinic in Spain may be just what you're searching for. On this luxury sanctuary spa holiday, you'll have the help you need to lose weight long-term with the help of expert nutritionists and personal trainers. Combine a tailored diet, designed to enhance your metabolism, with group classes such as yoga, tai chi and healthy cooking as you learn how to live a healthier lifestyle. Enhance your weight-loss with sanctuary spa therapies including a detox massage and lymphatic drainage treatment, before relaxing in the Turkish baths or hydrotherapy pool.


More information: View SHA Weight Loss, Spain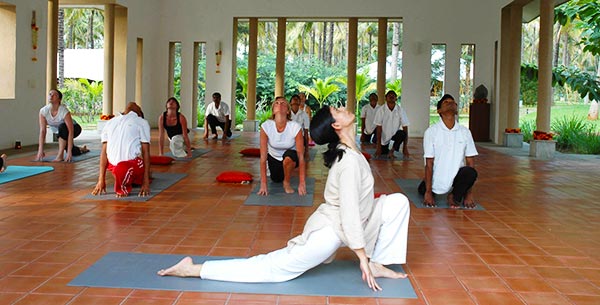 Hatha yoga at Shreyas

For those seeking a relaxing sanctuary spa holiday and luxury yoga retreat; look no further than Shreyas, situated amongst plush greenery on the outskirts of Bangalore. An ideal choice from our yoga & spa holidays, this healthy retreat is known for its expertise in Pranayama, yoga nidra (deep relaxation) and trataka (candle meditation). Offering private lessons as well as group classes, combine your discovery of this ancient practice with sanctuary spa massages from Balinese to Swedish and Thai to Abhyanga. Take part in a healthy vegetarian cooking class before a dip in the Jacuzzi and return home with your mind, body and soul fully revitalised.


More information: View Shreyas Yoga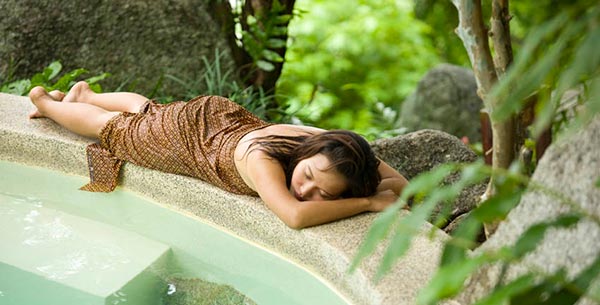 Combat sleep issues at Kamalaya

A good night's sleep is the most important part of our daily recovery and essential to staying healthy by enabling our mind and body to repair and relax. On this luxury sanctuary spa holiday wellness experts will help you to combat health imbalances that may be causing your sleeping issues with a combination of luxury spa treatments and therapies. A dream destination from our ultimate luxury wellness spa holidays, heal with Reiki, Chi Nei Tsang and a royal Ayurvedic massage to calm the mind and relax the body. Aid your relaxation further with personal meditation and group yoga as you tackle life's stresses and strains to improve your quality of sleep on this unforgettable luxury spa holiday.


More information: View Kamalaya Sleep Enhancement
Talk to one of our Travel Specialists on 0203 397 8891 or contact us here to discuss tailor-making your perfect spa holiday.