A Beginner's Guide to Pilates Holidays: What you need to know
13 March 2017

13 March 2017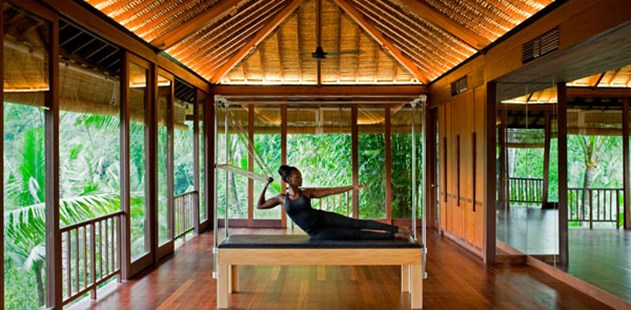 Thinking of going on a Pilates holiday but unsure about what to expect or how to prepare for it? Learn how to make the most of this transformative fitness experience with our beginner's guide and discover the 10 things you should know to prepare yourself the best way possible. It is first important for beginners to understand the fundamental principles behind this workout programme to maximise its effects to your health and well-being.
Created by Joseph Pilates, Pilates is a system of exercises that focus on developing concentration, control, breathing, precision and flow of the body, which are all useful to help you further countless other fitness endeavours. 
Discover for yourself why Pilates is so good for your mind and body as you indulge in a full body conditioning session that focuses on improving balance, strength, flexibility and posture. Have a look at our top 10 things you should know as a Pilates beginner on a healthy holiday for optimizing your fitness as you uncover the beauty and grace achieved from this physical art form.


1. Pre-Pilates fitness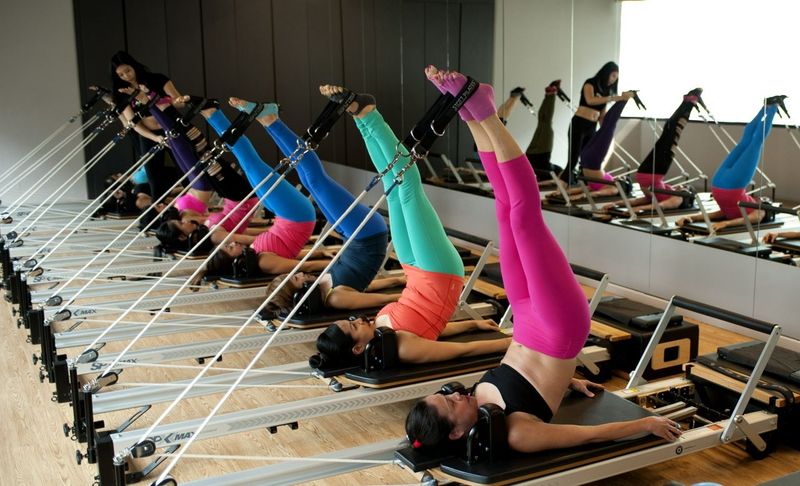 Try Reformer Pilates at Absolute Sanctuary

Before you begin a Pilates holiday it is important to prepare your body so that it can adapt to the specific requirements of a Pilates programme. Have a look at the numerous exercises for beginners that are available online to practice, discover what you enjoy most, and learn just how 'beginner friendly' this type of fitness workout can be.


2. Mat Pilates vs. Reformer Pilates
There are two fundamental aspects of Pilates to consider as you prepare for your luxury Pilates retreat, so find the style that appeals most to you. Choose to take control of your body and improve your posture with dynamic mat-based Pilates, or consider a resistance-training option by sculpting your body on a Reformer Pilates bed. For a more challenging retreat suitable for beginners, experience an exciting workout on a Pilates Reformer bootcamp at Absolute Sanctuary in Thailand to tone your entire body in a highly motivational atmosphere.


3. Dress appropriately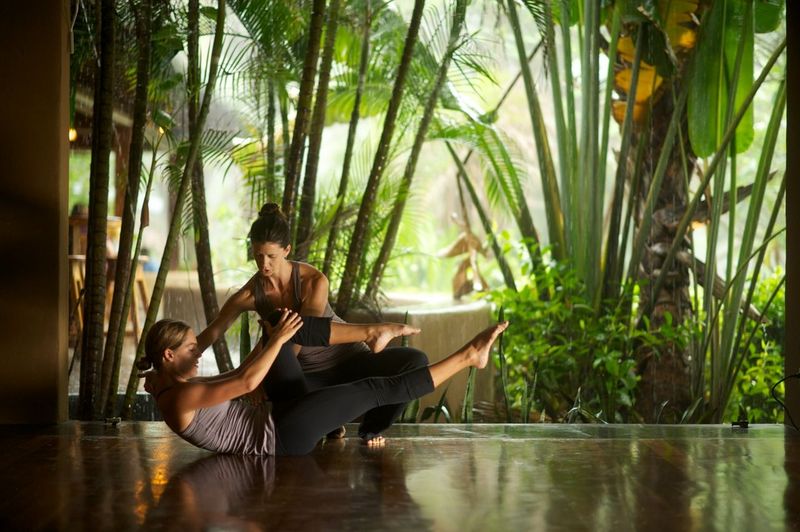 One-to-one Pilates training at Florblanca

To give your body full movement on a Pilates holiday and room for flexibility, wear clothing that will allow you to stretch and control your body positioning. Remember loose clothing will be most useful, but avoid the overly baggy ones as the varied exercises require full range of movement. Also, try to stay away from accessories during a Pilates session to avoid entanglement in the equipment.


4. Familiarise yourself
If you have heard of this exercise phenomenon but never tried it personally, we recommend you familiarise yourself on a Pilates holiday with basic forms and movements, but don't push too hard in the beginning without the guidance of a Pilates guru. Having an awareness of the basic moves and principles will make learning Pilates on holiday more simple and enjoyable as you make the most of your experience in a luxury spa retreat.


5. Don't make it a race
The key to maximising your Pilates potential is by taking it slow and performing each exercise according to instruction. This form of exercise has been uniquely designed to develop control and precision, so try to prevent your natural body momentum from taking over on a Pilates retreat. Take advantage of the deliberate pauses in the workout to assert your mind's authority over your body movements.


6. Focus on your breathing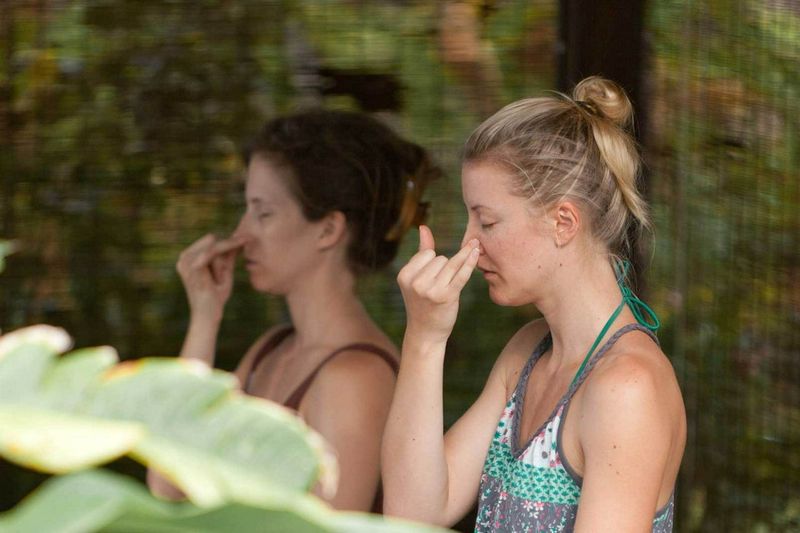 Learn to breath and rejuvenate your mind on a meditation retreat where finding inner strength and discovering your spiritual wellness is a skill you can incorporate into your Pilates workouts on your Pilates holiday. Use each breath to re-connect with your muscles as they contract to form each Pilates position. Re-focus your mind on breathing properly so as to concentrate on the fluidity and exactness of your body flow.


7. Injury awareness
The great thing about a Pilates session is that it can rehabilitate your muscles due to the low impact nature of this physical activity. If you have concerns of past injuries or are experiencing current muscle strains, then make your instructor aware of this, as the workout can be easily adjusted. You can treat your injuries on a healing holiday to soothe aches and pains as you restore the energy to your mind and muscles on your Pilates holiday.


8. Learn body precision
On a Pilates retreat, one of the key principles inherent to practicing Pilates successfully is achieving body precision through appropriate body alignment. Consider precision and accurate application of each position the most important element of your session, so focus on performing the moves correctly rather than quickly. To gain a new skill in any new fitness activity takes time and dedication, so learn to apply absolute precision on a learning holiday where you can pursue your health goals with the help of fitness experts.


9. Balance your health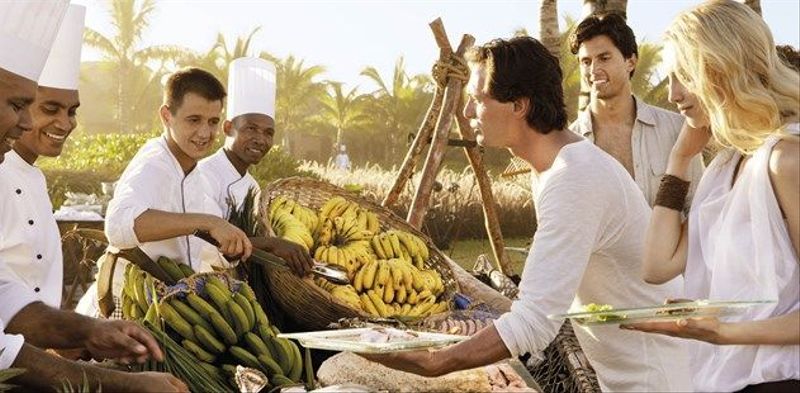 Tasty organic cuisine at Shanti Maurice

Despite not being the most obvious form of exercise for burning calories, Pilates is in fact a safe and natural way to gradually lose those extra pounds. Practicing this form of exercise regularly on a Pilates holiday will tone your muscles and equally prepare your body for a more dynamic fitness programme. To specifically address any weight-related issues, try a weight-loss retreat to help you achieve and teach you how to maintain your ideal body weight.


10. The perfect exercise partner
Combining this exercise form with other fitness activities is highly beneficial to your body. This is particularly suitable on a luxury yoga and Pilates retreat, where you can compliment your yogic workouts with core strength and flexibility on a doubly effective body conditioning Pilates holiday. Pilates enhances many forms of physical activity by centring your mind and focusing your concentration on the task in hand, serving to optimize your fitness levels.
Talk to one of our Travel Specialists on 0203 397 8891 or contact us here to discuss tailor-making your perfect Pilates holiday.