Adam's Review of Euphoria Retreat, Greece.
07 January 2020

07 January 2020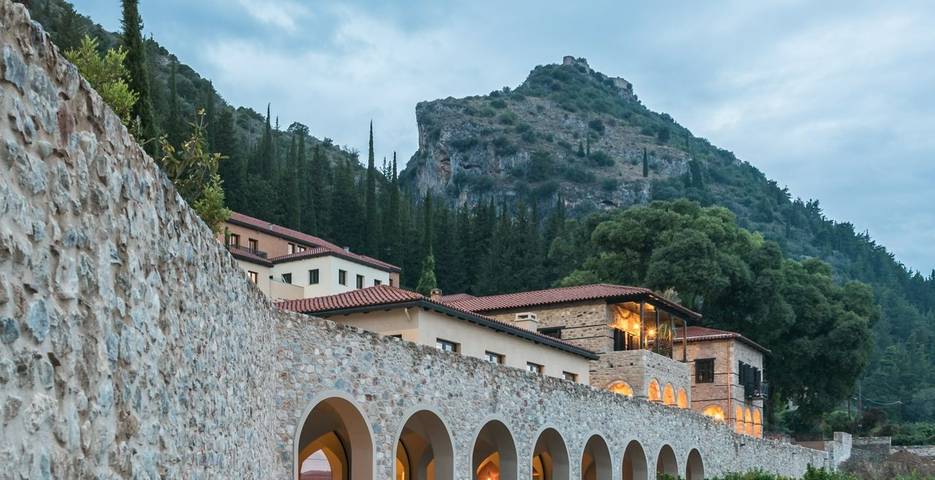 Euphoria Retreat in the heart of Greece is an inspirational wellness destination with a focus on healing. Situated next to a small, quaint village with stunning views of the Peloponnese mountain valley that bear their significance.
Marina Efraimoglou, owner of Euphoria Retreat, exemplifies a true passion for wellness as a result of her personal journey from cancer diagnosis to wellness, and her inspirational nature and willingness to share her knowledge has permeated into every aspect of the retreat.
Getting There
There are two airports that serve Euphoria Retreat depending on what time of year and where you're flying from. Athens (ATH) is just 2.5 hours private transfer on a mostly traffic-free highway, or there's Kalamata (KLX) airport that's a short 1 hour drive away. We'll arrange your airport transfers and choose the closest airport available depending on where in the world you're travelling from.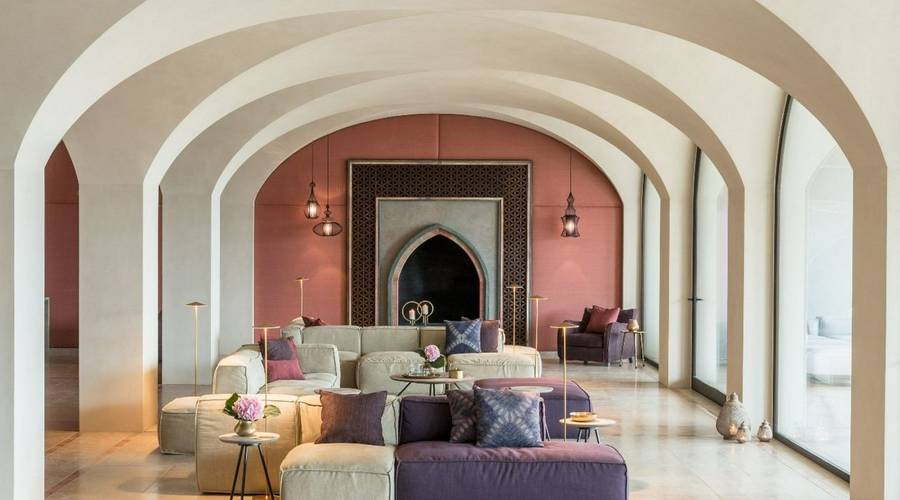 The Hotel & Accommodation
Euphoria retreat is an oasis of calm, specifically designed to induce relaxation from the moment you arrive, and it delivers. The deep colours and mosaic-like designs of the byzantine period lavish the walls and a touch of Chinese minimalism induces an innate, peaceful feeling, whilst solid oak furnishing and marble flooring provide the foundations to this luxury escape.
The pine forests and mountain peaks of the Peloponnese Peninsula immerse the terracotta roofs of the retreat as it perches, overlooking the mystical city of Mystras. Whether observing from my private balcony or from the many viewpoints throughout the resort, I was reminded to take a deep breath of fresh air and appreciate the towering mountains the sun flooded olive groves, prompting the calming influence of connecting to nature.
Further touches of luxury including the rain showers, bioclimatised rooms and the communal areas and walkways dotted with vibrant flowers and warmly lit with lamps and candles works to include all of the fundamental 5 natural elements, the ancient Chinese philosophy implemented to make this one of the best spa holidays worldwide.
Arriving with high expectations of a healing retreat experience, I also liked the short distances between all facilities, with only a 1-2-minute walk required to move from room to spa and spa to restaurant. Along with this, the omission of Wi-Fi from the spa and restaurant, the casual dress code and the mainly adult inheritance made my stay at Euphoria Retreat extremely relaxing.

The Spa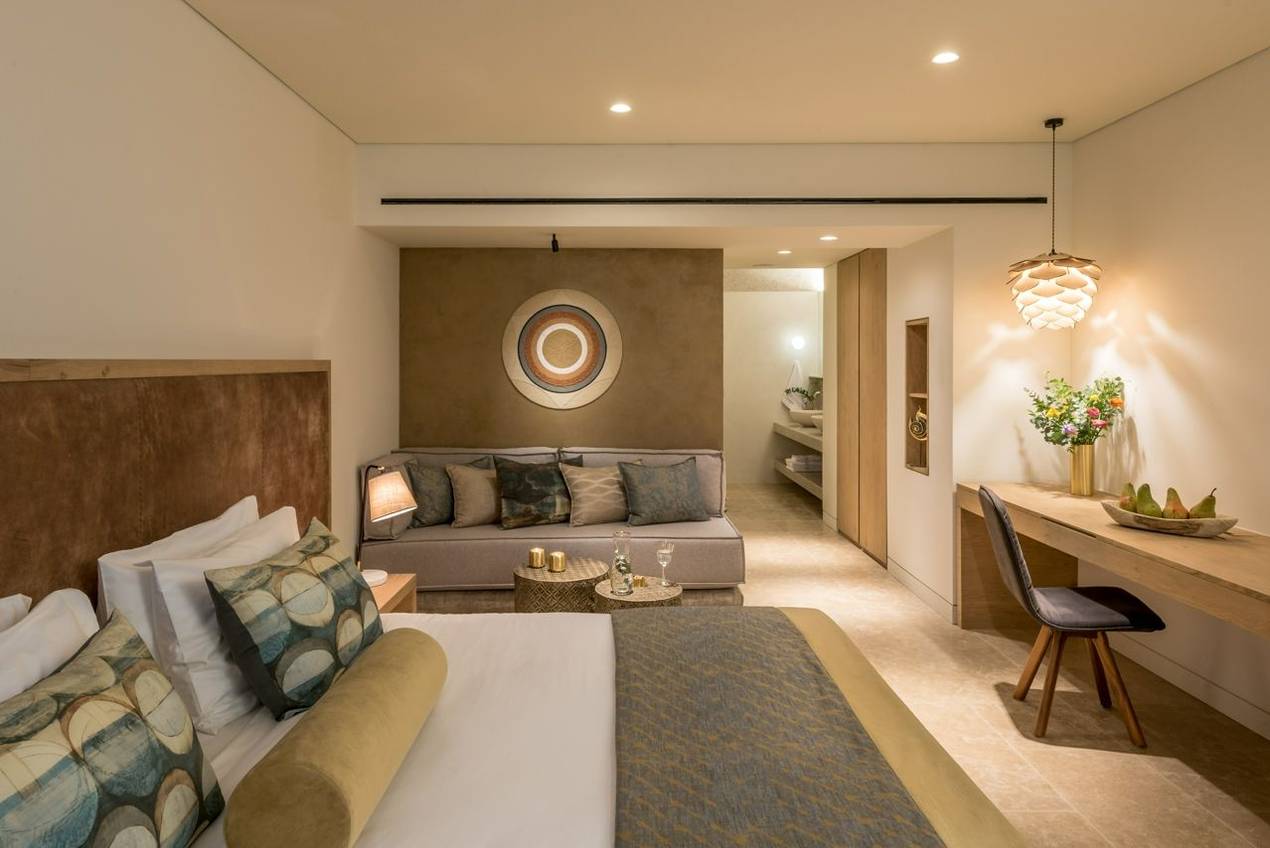 With the spa almost in the centre of the retreat, it resembles the effort and attention put into its careful design, from the Byzantine inspired high domed building to the treatments which follow the 5-element philosophy of ancient Chinese medicine. The spa is designed as a transformational pathway. With four levels and different rooms tying into one of the 5 elements - such as the water of the Sphere Pool, fire in the tepidarium and wood of the Finnish Sauna left me feeling relax and in-tune with my inner self upon leaving the calming sanctuary. The elegant architecture of the spiral staircase encircling a still water well and the domed sphere pool add to the luxury and comforting feel of the spa experience.
The treatments rooms are heavenly quiet. Experiencing a Reiki treatment for the first time with the skilled professional was an enlightening experience, their ability to channel energy through me relieved any stress that I had been carrying for a truly relaxing treatment.


Fitness & Wellness
You'll find a range of wellness activities and classes throughout the week that includes hiking (easy to moderate), stretching, Tai Chi, yoga (beginners to moderate), meditation, Pilates, TRX, flowbility and educational lectures typically on nutrition and the 5 Elements. The 5 Elements lecture is key to understanding the essence of what underpins much of what Euphoria Retreat is all about. View an example weekly class schedule here.
A personal favourite was my personal hatha yoga session with a view of the Greek pine forests through the glass windows as the Mediterranean sun flowed into the studio, making this the ideal place for a yoga holiday. The attention to detail and guidance from the teacher, as the sounds of the Chinese gong reverberated through the room tied together to create a really progressive and centring session, further imposing the benefits of yoga.
I would also highly recommend the walk up to the UNESCO World Heritage Site of Mystras to experience the mysticism and energy among the stunning views. The steps really get the heart rate going, just remember to stop, catch a breath and take in the panoramic views.
Euphoria has a dedicated gym with two rooms and all the equipment you'd expect there to be, if you want to work towards other health and fitness goals in between your wellness programme and relaxation time.


Food/ Restaurants
Starting with the food, it's super healthy, but not overly healthy. You can have delicious desserts for example, though it all depends on your programme and the levels of personalisation you wish there to be. Also, gentle restrictions apply, leaning towards a healthier lifestyle which means that alcohol and coffee are suggested no-no's, though only suggested.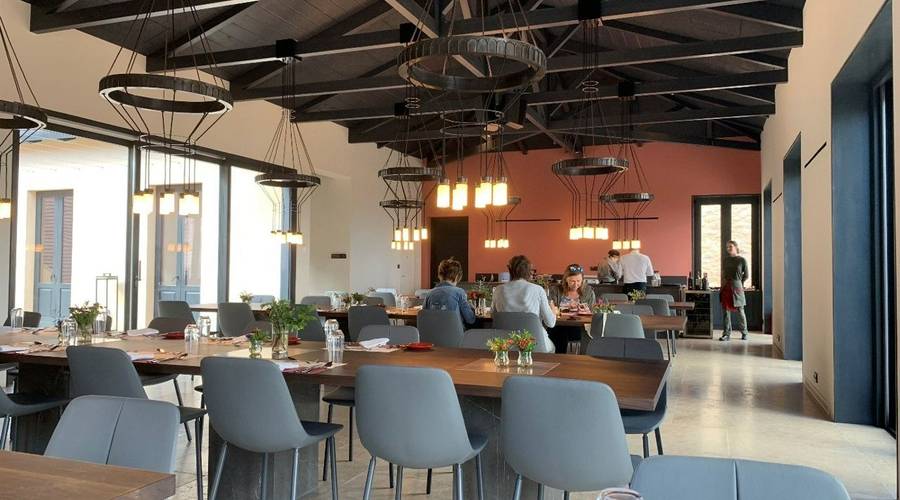 For solo travellers, Euphoria Retreat offers a solo friendly environment to meet other guests, so a good place to retreat for a singles holiday. Inside the Gaia restaurant there are four long communal-style tables and private tables for one to two people, with additional seating outside. I found it super easy to mingle with the other guests by sitting myself on the sharing tables.
Being almost fully vegan, I was very pleased they had a special vegan menu. I also found the recipes very healthy, and followed an approximate 80/20 rule, perfect if you're looking for good food that's not completely strict. For me the highlight was definitely the chocolate cake! Whether you are looking for a complete detox and a shift onto a diet intertwined with your biological needs, or you are looking for a balance of healthy and indulgence, I'm sure you will really enjoy Gais's choices.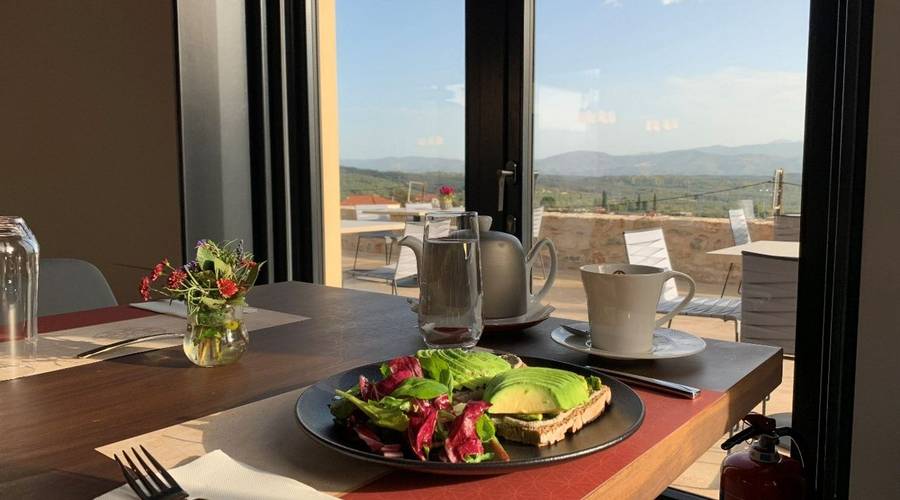 The Wellness Programmes
- Wellbeing Detox
- Weekend Escape
- Advanced Weight Loss
- Fitness
- Relax and De-stress
- Emotional & Physical Transformation retreat
- Revitalise
- Yoga & Mindfulness
Most programmes will begin with a 3GL assessment which measure your antioxidant levels (gluthathione) and therefore your antioxidant requirements to maintain optimal levels. Based on this, dietary recommendations are made, and a daily mid-morning smoothie and late afternoon snacks are tailored. My personal result came in at 2.94 which meant my own personal antioxidant needs were 'medium', meaning that my diet is providing with me sufficient antioxidants.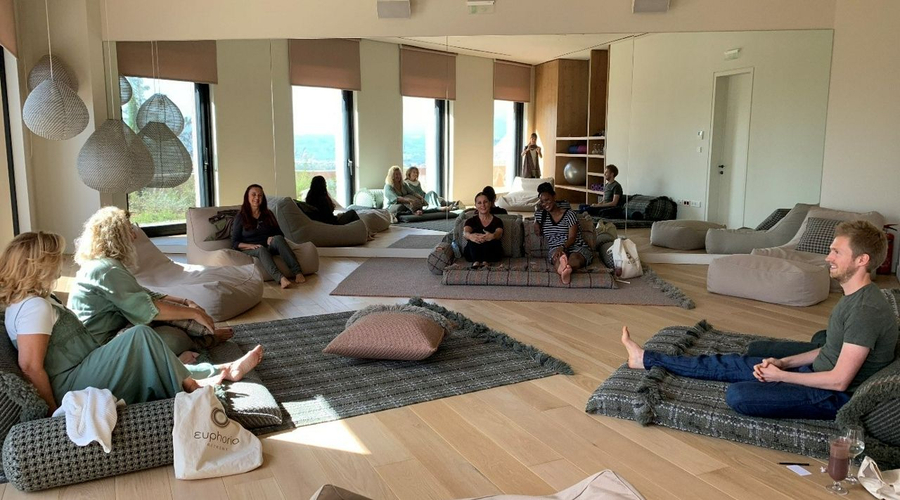 All of the wellness programmes are centred upon the Philosophy of the 5 elements. Developed independently and yet almost in parallel by both Chinese and ancient Greek philosophers. Intertwining the natural elements such as fire, metal and water with human biology and behaviour.
One of my favourite inclusions on my programme was the 5 elements workshop, incorporating a learning aspect to the trip. Led by Founder Marina Efraomoglou, informative sessions taught me in more depth how each of the worldly elements link together to create the world we live in and how our body and behaviour reacts and are aligned with the world. We really are at one with nature! I was personally fascinated by fire's alignment with laughter and joy, a healthy fire is demonstrated through enthusiasm and drive for all that life throws at us.

The Staff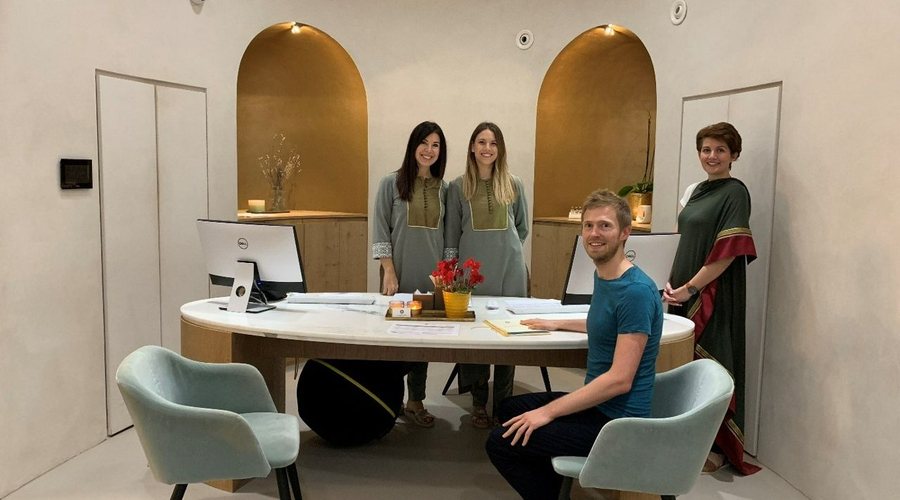 With Marina, the passionate Founder, heavily involved and leading by example, the rest of the team follow in her resemblance. With each expert and instructor, from reiki healer to yogi, you feel completely relaxed and trusting in their knowledge. Each and every member of the team greets you with a smile and operates in a manner as to facilitate the calm and peaceful demeanour of the retreat.

Highlights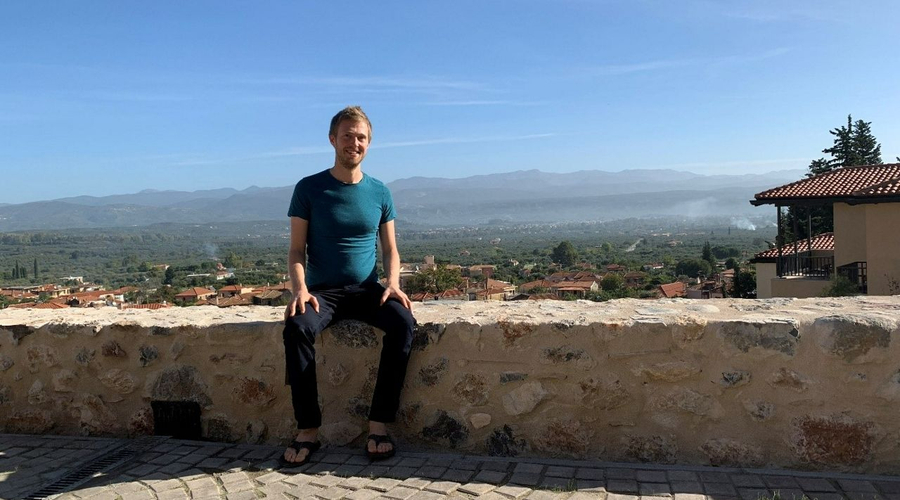 Euphoria Retreat is an unbelievable wellness resort that left me much more relaxed and knowledgeable about my own mind and body, aligning closer to my true being. The wellness team are extremely experienced and educated in their fields, so everything from the spa pathways to the meals served and attitudes towards drinking and smoking are perfected to really help you progress along your wellness journey. The beautiful surroundings are also a huge bonus!

My Summary & Verdict
Expect Euphoria Retreat to grow in popularity – it's destined to be a centerpiece in Europe amongst wellness travellers.

How to Book
Book through Health and Fitness Travel and receive a private yoga session (60 min) and 20% discount on all additional spa treatments.
Talk to one of our Travel Specialists on 0203 397 8891 or contact us here to discuss tailor-making your perfect wellness holiday.
Fact Box

Best time of the year to go: April-August for the hottest weather
Months to book in advance for: May-September
No. of rooms: 45 rooms and suites
Check in/check out: 3pm/12pm
Wi-Fi: Complimentary in rooms, hotel reception lobby and spa reception
Children: Yes: children between 14-16 years old will need parents' signed permission to use the spa
Reception: 24 hour
Room service: Yes 
Alcohol: Limited and light alcohol is served at the main bar and at the Gaia restaurant
Nearest airport: Kalamata Airport (KLX)
Aiport transfer time: 1 hr
Address: Mystras 23100, Greece