Healthy Holidays for November
10 October 2013

10 October 2013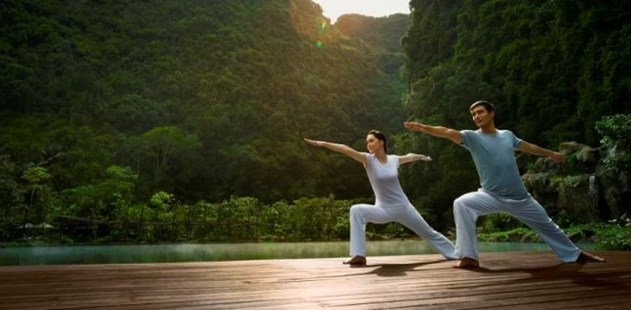 It's the time of year that can often fill us with dread - days become shorter, the colder weather begins creeping in and we start feeling the need to hibernate. We have the answer to your woes - escape the dreary climate and jet off to paradise on a healthy holiday for rejuvenation and restoration.

We know that embarking on a wellness holiday which improves your health and revives your spirit is the perfect way to ensure you start winter on the right foot so to make it easier for you; we are sharing our top five healthy holidays for November. All offer spa facilities that focus on relaxation designed to revitalise and replenish mind, body and soul alongside programmes that will boost your mood leaving you feeling refreshed and inspired. So what are you waiting for? All you need to do now is choose.


Morocco: Paradis Plage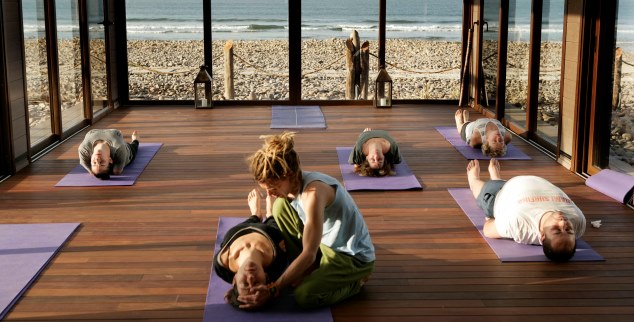 Enjoy a yoga class in the beachfront pavilion at Paradis Plage

Escape the autumn chill and stay at Paradis Plage in Agadir, famed for 340 days of sunshine a year, this is a healthy holiday that offers experiences sure to bring your spirit back to life. Take the opportunity to wake up to a spectacular sea view before trying the variety of exciting water sports like wind surfing and snorkelling. You can enjoy mountain bike tours, canoeing lessons as well as guided treks and daily group activities which include yoga and even Belly Dancing! Whatever you choose to do, the resorts helpful staff will tailor a programme to your wellness needs, whether that is yoga, relaxation or general vitality.  At the end of your busy day, the Paradise spa gives you the chance to relax and unwind with a wide range of traditional French and Moroccan therapeutic treatments to ensure you leave refreshed, restored and energised.
Average November Temperature for Agadir: 23°C, 73°F
TOP TIP:  We love the resorts surf school, so take advantage of the opportunity that is right before you and learn from professional instructors who cater for all abilities.
Cost: Sharing from £990pp, Singles from £1,390pp

More information: View Paradis Plage
Thailand: Absolute Sanctuary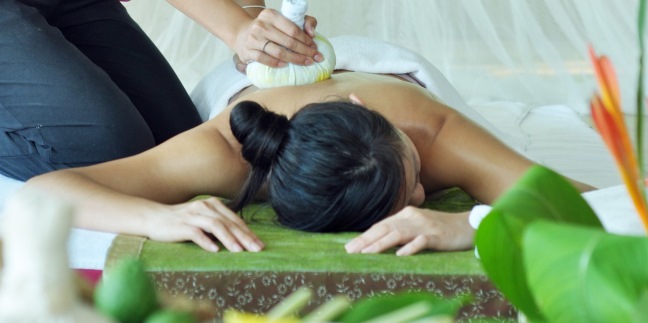 A relaxing massage in the outdoor treatment rooms at Absolute Sanctuary

Travel to Thailand and stay in the award-winning Absolute Sanctuary, the perfect health and detox retreat if you're looking to enjoy a variety of well-being programmes while soaking in the sun. If an idyllic setting with breath-taking views is what you're looking for, then Koh Samui, famous for its spectacular mountains and stunning beaches, makes this the perfect choice. The resort blends Moroccan inspired architecture, luxury accommodation and an extensive range of detoxifying treatments and fitness options. Why not challenge yourself to a Thai Boxing lesson, cardio blast workout, or take advantage of the world- class yoga centre where you will be able to choose from a mixture of styles and 5 classes every day. With a dedicated health centre helping you to reach your optimum performance, a mind centre to holistically improve your well-being and fantastic sports facilities, you'll return home with restored health and vitality.
Average November Temperature for Thailand: 28°C, 82°
TOP TIP: We recommend attending the morning pranayama and meditation classes; they give you a great amount of energy and focus for the day.
Cost: Sharing from £1,610pp, Singles from £1,870pp


More information: View Absolute Sanctuary
Ibiza: 38 Degrees North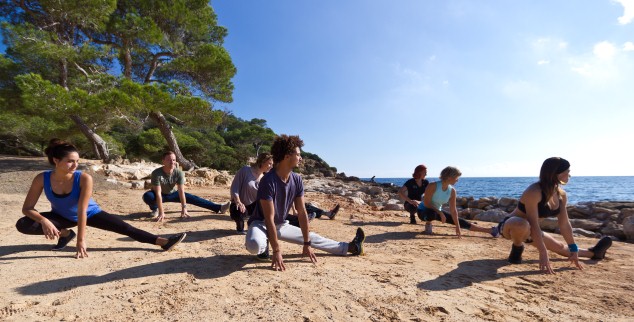 Enjoy a fitness class with 38 Degrees North overlooking stunning scenery

The exquisite 5 star Aguas de Ibiza Lifestyle and Spa is an ideal health and fitness retreat if you're looking to detox, recharge and get back in shape. Located on the peaceful island in Santa Eulalia and surrounded by breath-taking beaches and beautiful sunsets, Aguas de Ibiza provides the perfect oasis for a luxurious getaway.  You can participate in group yoga and fitness classes alongside a variety of other activities including kick boxing, hiking, mountain biking and even rooftop yoga. 38 Degrees North offers an array of retreats including; weight loss, detox, yoga, SUP and optimal fitness and is home to a luxurious therapeutic spa to ensure you return home feeling more positive, energised and motivated. Perfect for this time of year, the spa focuses on allowing guests to renew themselves physically and psychologically. Everything about your stay will have you revived, relaxed and fully replenished.
Average November Temperature for Ibiza: 16°C, 60°F
TOP TIP:  Be sure to go on the Coastal hike that boats amazing views to Es Vedra, a rocky island that is the third most magnetic spot in the world, the magnetic fields will give you extra energy!
Cost: Sharing from: £1,525 pp, Singles from: £1,940

More information: View Aguas de Ibiza
Antigua: Sugar Ridge Spa & Sport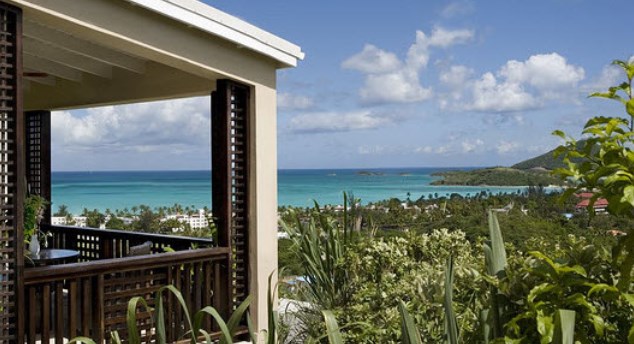 The glorious view from the rooms at Sugar Ridge

Keep fit, tone up and relax at the beautiful Sugar Ridge resort, located on the wonderful west coast of Antigua that hosts the most stunning and panoramic palm lined beaches. Combine a day spent using the wonderful facilities, be it the fitness centre or yoga studio, with a visit to the sensual spa for complete relaxation and revitalisation. Whether you're looking to hone your sporting skills, relax, de-stress or adopt a new skill, this healthy holiday will ensure you reach your heath goals with its combination of sport, wellness and education. You can take early morning walks along the picture perfect beaches and then treat yourself to an exquisite meal at Carmichaels, a divine restaurant which serves up some tasty Caribbean dishes and continental dishes. If your intention is to escape the cold, stay active or reconnect with yourself holistically then Sugar Ridge provides the perfect destination for you.   
Average November Temperature for Antigua: 26°C, 79°F
TOP TIP: Don't miss out on the opportunities that the Marina offers - boating excursions, scuba diving, sport fishing trips, tennis and squash courts are just a 2 minute drive away.
Cost: Sharing from £2,145, Singles from: £2,445

More information: View Sugar Ridge
Oman: Zighy Bay
The serene pool at Zighy Bay

If you're looking for ultimate relaxation and adventure, travel to Oman and stay in Zighy Bay, a first class resort which sits in its own secluded bay. Surrounded by spectacular mountains and a stunning beach, the peaceful atmosphere is perfect to escape the hectic nature of city life. Zighy Bay provides a bundle of options ranging from sport activities such tennis, golf and squash as well as water sports, scuba diving, kayaking and sailing. Fill your days with a tailor-made programme perfect for your escape from adventure to fitness or detox to de-stress and then visit the luxurious Six Senses Spa which will elevate your senses and revitalise mind, body and soul. Alternatively, embark on a trip to the capital city of Oman, Muscat, just 90 minutes' drive away and rich with history and culture. The sense of relaxation achieved here guarantees a stress free stay.
Average November Temperature for Oman: 26°C, 79°F
TOP TIP: You can choose from 2 unique and exciting experiences when approaching the resort, either an exhilarating paraglide over the water or a scenic 15 minute boat ride.
Cost: from Sharing from £2,110pp, Singles from £2,460pp

More information: View Zighy Bay


Talk to one of our Travel Specialists on 0845 5441936 or contact us here to discuss tailor-making your perfect healthy holiday for November