Seasonal Fitness Holidays for Winter, Spring, Summer & Autumn
03 April 2014

03 April 2014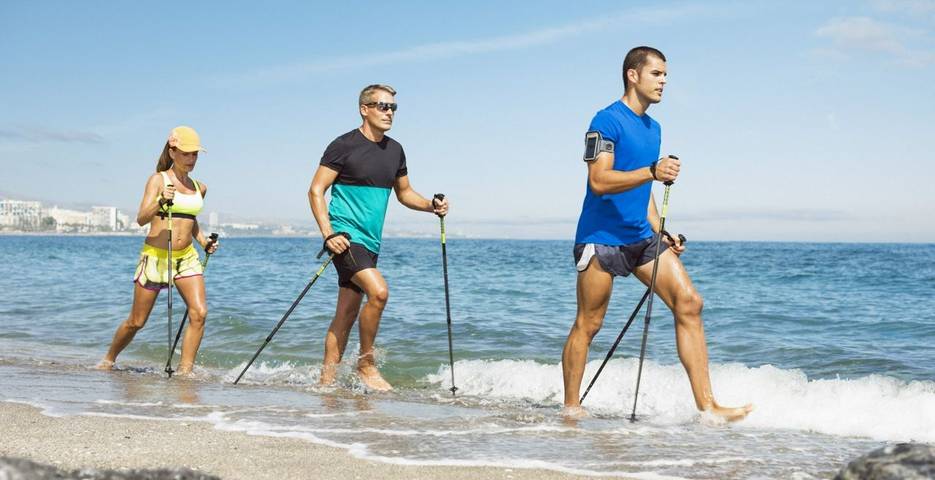 Changing your fitness routine with the seasons will help you reach your fitness goals faster, so we've picked out two fitness holidays for each season to help get you started. We all have different health and fitness goals; whether you are looking to lose weight, gain strength or even train for a marathon. The thing they all share is their need for variety. Switching from your favourite routine may not come as welcome news, but it's essential to vary what you do every 3 months or so.
There are several reasons for mixing up fitness routines on holiday. The first is that it can reduce the risk of injury. Strenuous activities that involve repeated movements, such as running, can cause stress fractures and other repetitive strain injuries. Altering workouts can ease the load on these body parts, allowing them to recover whilst you continue to exercise effectively on our health and fitness retreats.
Another reason to change routine is to improve the effectiveness of your training and what better way to do that than on one of our fitness breaks? Your body is very adaptive, and quickly becomes accustomed to certain types of exercise or movement. By challenging your body in new ways, it will have to work harder to adapt, giving you greater results and helping to avoid hitting 'plateaus'.
Potentially one of the most important reasons for many of us to mix up workouts and activities is to keep ourselves motivated with our fitness programme and prevent boredom. Lifting the same weights in the gym or cycling the same route to work each day can rapidly become tedious, by changing what we do; we can keep exercise fresh and enjoyable.
We've hand chosen 8 luxury fitness holidays for Winter, Spring, Summer and Autumn that match the different challenges and goals you face each season.


Winter
Christmas and New Year can be a difficult time for our fitness routines- indulgencies and temptations are part and parcel of the festive period, so take a proactive step to reduce their negative impacts with a fitness holiday. You'll gain renewed motivation to stay healthy by getting involved with a variety of activities in the winter sun. You won't even notice you're exercising as well as working off that extra turkey helping.


On The BodyHoliday Fusion Fitness programme, you'll have the chance to build your own fitness regime around your personal interests and goals making it the perfect choice for a singles holiday if you're travelling alone. Choose from seven one-on-one activities that range from cardio and strength training to sports and relaxation. Customise your day with Zumba, spinning, tennis and Tai Chi to keep your body on its toes. You'll gain renewed excitement about exercise when you see how well equipped the water sports centre is, allowing you to try kayaking, windsurfing, sailing and more. By doing something active, you'll not only be having a lot of fun, but you'll also be expending more calories than you realise.

More information: View The BodyHoliday
Travel to Thailand and experience Absolute Sanctuary's Fusion Fitness programme, designed to get your body feeling the best it possibly can. Mix up your old fitness routine with the help of your seven one-on-one sessions with Absolute Sanctuary's experienced personal trainers. Select resistance training one day and kickboxing the next, making each day an exciting new challenge that you'll relish waking up for. Why not try Muay Thai kickboxing, which has many benefits such as improved balance, core strength and training motivation? Kick and punch the stress out of the manic holiday season before unwinding on a tropical Asian beach at this luxury wellness retreat. 


More information: View Absolute Sanctuary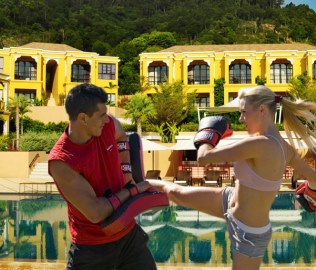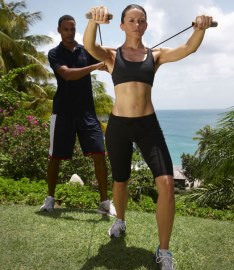 Spring
With summer just around the corner, we all want our bodies looking as good as they can. Ditch that stubborn fat by switching to a high intensity workout that'll be so diverse in its movements; there'll be no chance of repetitive strain. By working lots of muscles all at once, your heart and lungs will be pushed harder; increasing your cardiovascular fitness and helping to burn up those calories quicker.


Escape to The Body Camp fitness Retreat where your body will be the top priority. You'llthe tools to create a healthy mindset to continue benefitting your mind and body even when you're back at home. Each day you'll take part in addressing cardiovascular fitness, muscular strength and general body tone, ideal for those looking for an exciting activity holiday. By using a wide range of training methods, all of your muscles will be worked in different ways- this will help shock your metabolism out of its usual training rut, and help shift those last tiny stores of fat.
More information: View The Body Camp
With the Sun Gardens Dubrovnik Fusion Fitness holiday there's no place to hide in this action packed week of fitness in the sun. Following your individual health and fitness evaluation, you'll be able to pick and choose the activities to suit your health and fitness goals on our tailor-made Fusion Fitness holiday. Blast your whole body with kettle bell workouts one day, cardio combat the next and intensive beach circuits the day after on this luxury healthy break. This sunshine soaked retreat also has tennis, squash and beach volley ball courts, meaning you'll never have to stop moving on this active holiday if you don't want to! 

More information: View Dubrovnik Sun Gardens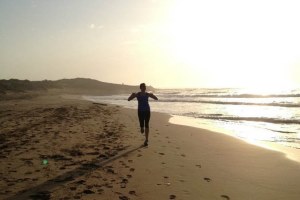 Running on the beach at The Body Camp
Summer
The summer is here and it's time to get out there and enjoy the sun. Why not carry on your healthy lifestyle, or kick start a new one with our luxury fitness holidays in Europe. You've worked hard to get that summer body, so now go and enjoy yourself on a healthy break and take on a new workout routine designed to take your fitness to the next level.


Recharge and reboot your fitness journey in the glorious Greek sunshine. The dedicated team at this fitness retreat will discuss individually with you about how to mix up your current workout with techniques you may never have tried before. Activities such as aerial Yoga, personal training and Royal Euphoria workouts can unlock new potential in your body, stimulate dormant muscles and shock the ones already awake. All of this on the stunning mountain village of Mystras, where you can enjoy a dip in the pool and some gentle Pilates to round off the day on your de-stress holiday. This wellness retreat is also ideal for a singles holiday so share your fitness inspiration with others.

More information:View Euphoria Retreat
Get yourself into gear with fitness evaluations, intense workouts and fitness workshops on an intense body detox retreat. With deep massages and bespokse treatments you can give your mind and body a well-deserved reboot after a hard days work. This fitness retreat offers bonus activities includes boat trips, bike tours, stand up paddle boarding and wine and cocktail classes, to keep you happy and busy when you're not working out. Whether you are just starting your first training programme, or switching onto the next of many, this luxury fitness break in Portugal could be just what you need.

More information: View Conrad Algarve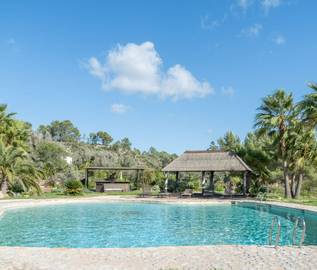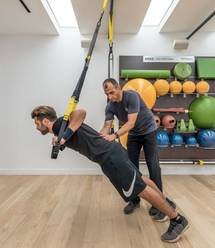 Autumn
The summer is over, and winter blues are setting in. Break through training barriers and the sadness of another summer passed on an autumn fitness holiday where you may discover a new hobby. Take advantage of further afield destinations to grab some last ditch rays and breathe enthusiasm and life into a fitness schedule that has suffered from taking it easy over the summer months.


The emphasis on the Six Senses Kaplankaya Trim & Fit retreat is customisation; select from a range of activities on this singles activity holiday, and with a wellness screening and fitness assessment upon your arrival your holiday will be tailor-made to your exact needs. With so much to choose from, you're sure to find something you enjoy, and maybe even a new fitness hobby to take back home. Bod Pod, fitness training, yoga and Pilates will keep your body moving and kickstart your fitness journey, and with traditional Turkish Hammam and a nourishing cocoon floatation experience you can unwind in the evenings ready for a new days work. With the Turkish landscape and relaxing treatments and therapies to keep you going, this fitness retreat doubles up as a mindfulness holiday that may be the change up you need. 

More information: View Six Senses Kaplankaya
Treat yourself to another stint of sunshine in the stunning country of Morocco and reinvent your tired summer workout on a luxury fitness holiday. Paradise Plage's Fusion Fitness programme has everything you need to find a new fitness activity that will inspire you through the coming months. Each day choose from a range of one-on-one activities that include mountain biking, triathlon or paddle boarding. Paradis Plage is a great choice for an exciting water sports holiday so why not try your hand at surfing and catch some waves? This incredible exercise will have you riding the water with a smile on your face, even if your muscles are exhausted.


More information: View Paradis Plage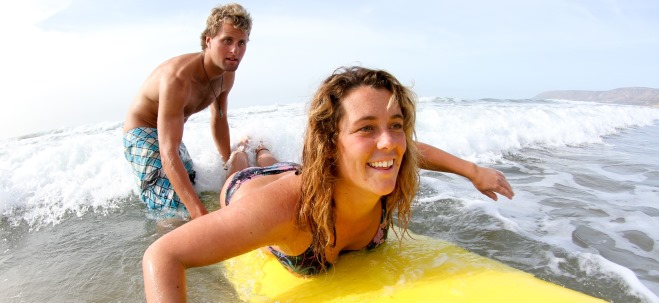 Surfing at Paradis Plage


Talk to one of our Travel Specialists on 0203 397 8891 to discuss tailoring your perfect
fitness holiday
, whatever your preferred season.