10 of the Best New Year Well-being Retreats for Healthy Holidays
08 December 2014

08 December 2014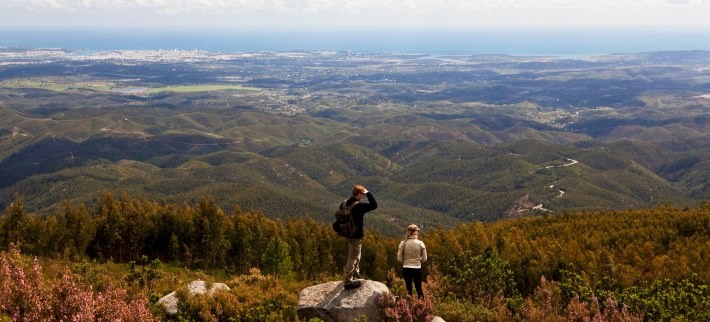 Get back on the wellness wagon and kick start your New Year's resolution with our selection of well-being holidays, health spas, detox retreats and fitness breaks. Whether you're looking to learn a healthier lifestyle, lose weight, quit smoking or beat insomnia, begin your wellness journey on a luxury healthy holiday this New Year and learn to break bad habits long-term.


Where to Learn a Healthy Lifestyle: Philippines The Farm at San Benito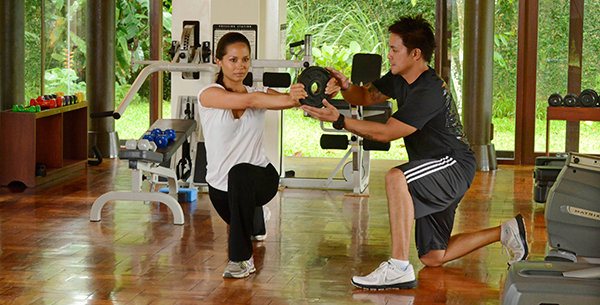 Personal training at The Farm

Nestled amidst a tranquil haven of tropical jungle in the Philippines, this life changing healthy holiday will provide you with the knowledge you need to learn a healthier lifestyle. At the centre of this wellness retreats philosophy; detoxifying treatments, raw nutrition, fitness activities and emotional guidance, will provide you with the fresh start you need. Shape-up with circuit training and aqua aerobics, before unwinding with yoga and an indulgent menu of detoxifying spa treatments. Be inspired on this healthy holiday with nutritious meals from the award-winning Alive! restaurant and enhance your well-being with food preparation classes, where you'll learn healthy eating habits you can continue at home.


More information: View The Farm at San Benito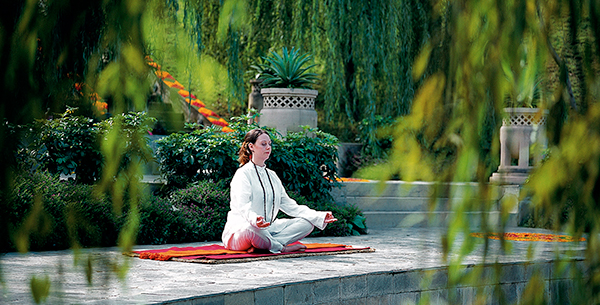 Peaceful Meditation at Ananda

Start your New Year on a healthy de-stress holiday and banish anxiety in the peaceful tranquillity of India's Himalayas. Begin your lifestyle overhaul on this healthy holiday with professional wellness and fitness consultations to ensure your stress is targeted long-term. Revel in the peace of the enchanting landscape with daily sunrise yoga classes, pranayama and meditation, before relaxing with Ayurvedic treatments at the luxury spa. Unwind with an aroma cocoon, revive with a grounding salt scrub or re-connect with Reiki. Make the most of educational lectures and workshops on this wellness holiday to return home feeling inspired and informed to make the small changes needed for a healthier stress free lifestyle.


More information: View Ananda Stress Management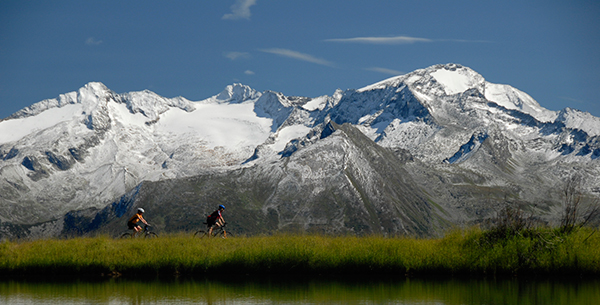 Burning calories mountain biking at Grand Park

Fight the festive bloat and begin your New Year's resolution to lose weight by escaping to Austria on a luxury weight loss holiday. With stunning views of the surrounding mountains, this healthy holiday provides a peaceful environment in which to reach your weight loss goals. With the help of a nutritionist and your personalised weight loss plan, comprised of a basic diet and daily fitness classes, including yoga and Qi Gong, you will be whipped back into shape in no time. Pamper yourself after your hard work on this spa retreat with luxury treatments, including daily Gastein water treatments, a skin renewing fruit peel and a total body lymphic massage.


More information: View Grand Park Weight Loss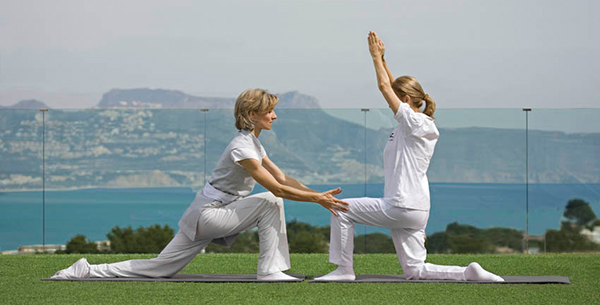 Increasing wellness with yoga at SHA Wellness Clinic

Quit smoking in a natural and healthy way by escaping on a luxury healing holiday in Spain. A favourite amongst celebrities such as Simon Cowell, kick the bad habit this New Year with a wellness holiday comprising of medical heart and lung examinations and consultations with a psychologist or hypnotherapist. Complement your wellness break with a prescribed healthy diet, relaxing yoga and meditation sessions, and healing spa therapies, including acupuncture and oxygen therapy sessions. With a personalised post treatment health plan, this wellness retreat will ensure you keep your New Year's resolution and quit smoking for good.


More information: View SHA Anti-Tobacco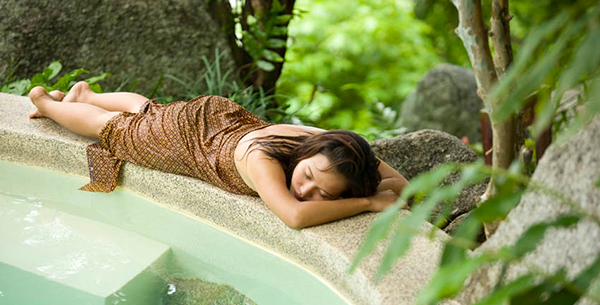 Peacefully resting at Kamalaya

Beat insomnia and enhance sleep this New Year with this luxury wellness holiday on the paradise island of Koh Samui. Integral to a healthy mind and body, improve and regulate your sleeping patterns on this healthy holiday with a sleep enhancement consultation, body bio-impedance analysis and naturopathic lifestyle consultation. An ideal spa holiday escape, tackle life's stresses and discover the affect it has on your sleeping patterns with a royal Ayurvedic massage, Asian hand and foot massages and Shirodhara. Enhance relaxation and sleep easy with complimentary access to the steam caverns, personal meditation, Pranayama, yoga and Reiki, to address the issues which are causing your insomnia.


More information: View Kamalaya Sleep Enhancement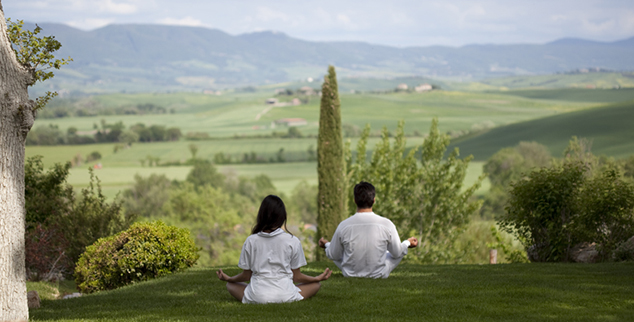 Yoga at Adler Thermae

Cleanse your body of the unwanted toxins accumulated during the festive feast season and escape to the Tuscan hills for a reviving detox holiday this New Year. With a medical consultation on arrival, a nutrition plan with set meal times and detoxifying spa treatments (including hydro massages and draining balance packs) cleanse and refresh your body on this well-being escape. Embrace change on this healthy holiday and enhance your detox whilst making the most of your beautiful surroundings with complimentary Nordic walking and yoga classes. With benefits from increased energy levels to kick-starting weight loss, return home from this detox retreat rejuvenated and ready for the New Year.


More information: View Adler Thermae Detox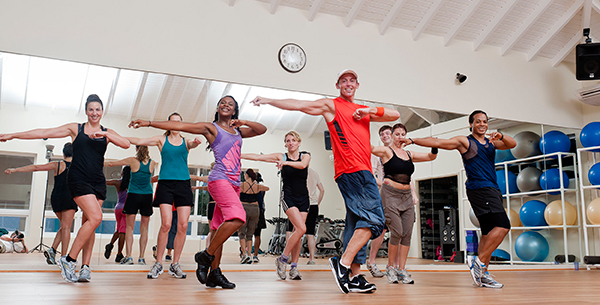 Enjoying a fitness class at The BodyHoliday

Kick start the New Year in peak shape at this all-inclusive health and fitness retreat in sunny St. Lucia, perfect for a singles holiday. Hidden amongst tropical jungle, this stunning beach-front retreat from our exclusive Fusion Fitness™ collection is an ideal escape for a fitness holiday. Work up a sweat with a mixture of private cardio, strength and sport workouts, including box fit, TRX training and tennis, to set you on track for a fitter and healthier you. Embrace change on this fitness holiday with mind and body sessions, such as yoga or Tai Chi, before soothing sore muscles at the luxury spa with a sports massage or reflexology.


More information: View The BodyHoliday Fusion Fitness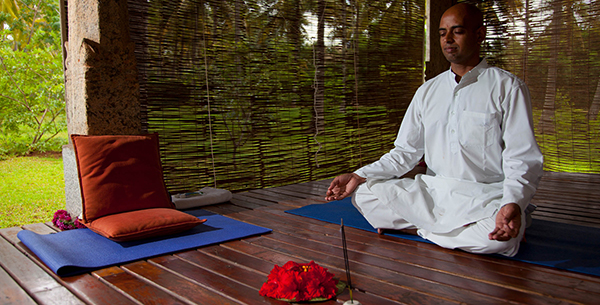 Calming meditation at Shreyas

Embark on a spiritual journey on a meditation retreat of self-discovery this New Year and learn how to fully unwind your mind, body and soul. Spend your days in tranquillity and escape the stresses of everyday life with private Pranayama sessions, yoga nidra and candle meditation, as you learn mindfulness and awareness on this wellness break in India. Discover deep relaxation with rejuvenating Balinese, Swedish and Thai massages at the luxury spa and enjoy group classes. An ideal meditation retreat for those seeking a renewing wellness break; return home ready to tackle the New Year head on with a new healthy mindfulness.


More information: View Shreyas Silent Retreat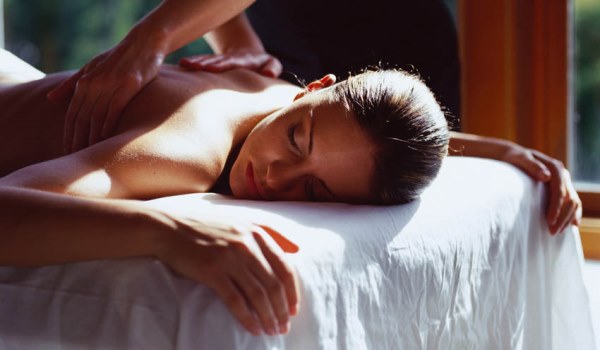 Spa massage at Grayshott Spa

If you are tired of battling with digestive problems such as IBS and bloating, start the New Year afresh on one of our healthy breaks when you escape to this wellness retreat in Surrey. Causing other health issues, such as backache and sleep difficulties, banish unwanted digestive problem symptoms and embrace change with this specialised wellness holiday. Created with the latest scientific knowledge, this healthy retreat includes personal health consultations, blood analysis, education lectures and post departure plans to help you keep your New Year's resolution. Complement your healthy break with daily guided walks, yoga and specialist spa treatments, including abdominal massages and hydro bath sessions to encourage detoxification.


More information: View: Grayshott Spa Optimal Health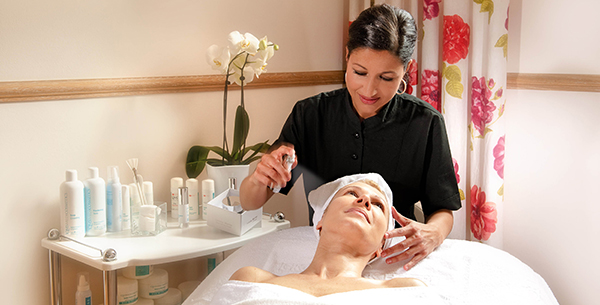 Enjoying an anti-ageing facial at La Réserve

Age gracefully in health and wellness this New Year by escaping on a luxury anti-ageing holiday. Located on the stunning shores of Lake Geneva, amidst ten acres of beautiful parkland, enhance your well-being with anti-ageing treatments based on the latest scientific advances at this luxury wellness retreat. With biological and genetic testing, healthy nutrition, better ageing massages and balneotherapy, leave this wellness retreat feeling revived and youthful. Take part in complimentary fitness classes and enjoy daily personal training sessions to boost your health and fitness, whilst Medical doctors conduct physical health evaluations and diet check-ups to enhance your well-being and achieve healthy ageing.


More information: View La Réserve Genève Better Ageing
Talk to one of our Travel Specialists on 0203 397 8891 or contact us here to discuss tailor-making your dream life changing New Year holiday.