6 of the Best Mountain Holidays for Single Travellers
03 April 2018

03 April 2018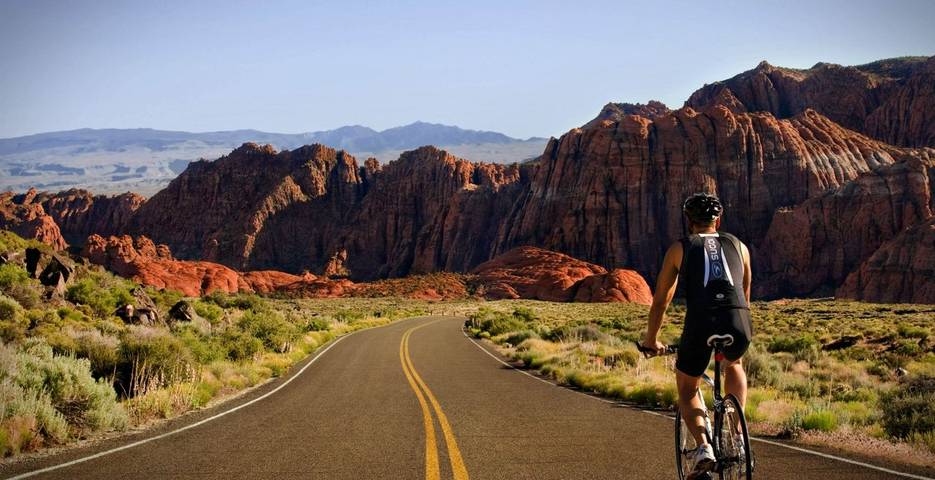 Whether you want to get away for a short relaxing spa break or step out of your comfort zone on an exciting trekking adventure, these mountain holidays will surely deliver. From the majestic Himalayas to New Zealand's Southern Alps and the Red Mountains of Utah, these healthy breaks are handpicked to provide the best in mountain escapes, with each providing diverse and thrilling experiences for the solo wanderer. Offering open-air activities all year round, connect with like-minded single travellers on an active mountain break. Reconnect with nature and make new friends as you soak up the Vitamin D and revel in the great outdoors surrounded by stunning mountain scenery.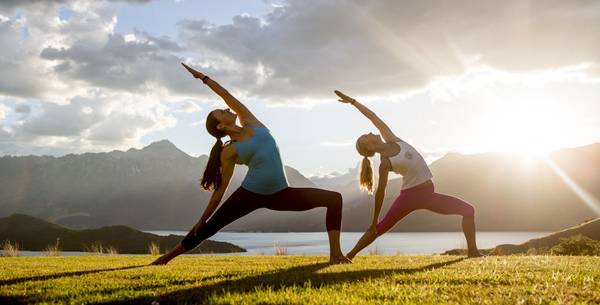 Outdoor Yoga at Aro Ha Wellness and Adventure
Set above the idyllic Lake Wakatipu, Aro Ha is an eco-friendly retreat nestled within the Southern Alps of New Zealand. Surrounded by a post-card worthy backdrop, it's an idyllic destination for a back-to-nature singles fitness holiday. After a sub alpine group hike, unwind with natural treatments at the spa or practice your asanas in the yoga studio with panoramic vistas of the mountain range. Discover the best of healthy eating during a cooking class as you exchange your experiences with other travellers and enjoy excellent company throughout your entire holiday.
More information: View Aro Ha Wellness Retreat
Reconnect with Mother Nature at this mountain spa located on the south-east coast of Madeira; ideal for a reviving singles weight loss holiday. Covered by a network of small roads, paths and mountain trails, Madeira's unique mountain landscape makes it a hot spot for a mountain biking holiday adventure. Give your fitness a boost while making new friends as you bond over heart-pumping workouts or other leisurely activities like squash training, golf lessons and water sports. Indulge in a tempting range of holistic treatments to ensure you return home fully refreshed and revitalised.
More information: View Galo Resort
Costa Rica: The Retreat Reset and Rejuvenate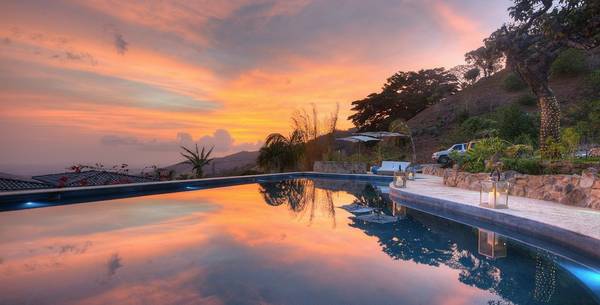 View from the pool at The Retreat Reset and Rejuvenate 
For a distinctly luxurious wellness experience, look no further than The Retreat, an exclusive boutique retreat for a singles spa holiday nestled up in a quartz mountain. The amazing panoramic views of the Pacific Ocean give this tropical retreat a peaceful ambiance, as well as the tranquil gardens and holistic spa centre. In a small travel group, share your enthusiasm for nature and sports as you explore the exotic flora and fauna with guided hikes, boat trips and zip-lining before indulging in some delectable healthy cuisine.
More information: View The Retreat
Boasting a mile-long private bay of sun kissed shores and a dramatic mountain range, this spectacular wellness retreat in Oman, offers a stunning mixture of surroundings. For multi-activity holiday seekers, combine adrenaline-fuelled workouts and private activity sessions, such as mountain biking, hiking and paragliding. Likewise a great destination for a singles detox break, enhance your well-being with a cleansing detox diet, complemented with healing yoga practice and therapeutic spa treatments. With a wide variety of complimentary group classes and activities, including tennis, bootcamp fitness, meditation and aqua fit, make new friends as you become body confident and boost well-being.
More information: View Zighy Bay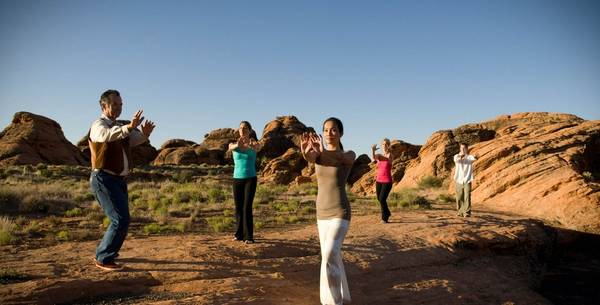 Outdoor Tai Chi classes at Red Mountain Resort 
Set amongst the breath-taking landscape of southern Utah, this healthy retreat blends seamlessly into its surrounding red rock mountains, with the accommodation nestled on 55 acres of black lava and fragrant mesquite gardens. Best for a singles weight loss retreat, benefit from the many fitness activities on offer such as kickboxing, yoga, horseback riding, and mountain biking. Highlights include excursions to Utah's National Parks, Zion and Bryce Canyon, as well as trips to the local Snow Canyon State Park. To round up your singles mountain holiday, join other guests on an exhilarating rock climb and enjoy incredible mountain-top views.
More information: View Red Mountain Resort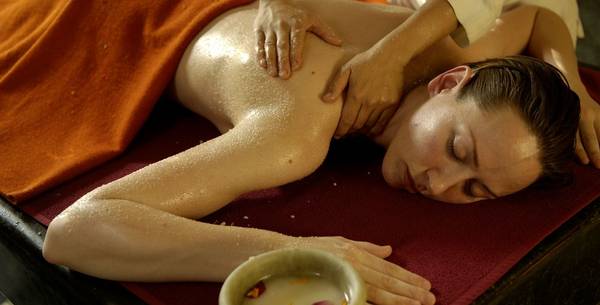 Exfoliation treatment at Ananda 
Whether you are looking for a new fitness challenge or to relax and de-stress on holiday, this wellness retreat set at the foot of the Himalayas exceeds all wellness expectations. With a wellness approach designed to unite your mind, body and soul, enjoy holistic spa treatments and an array of well-being activities, ranging from meditation to healthy cooking demonstrations. Also a transformative yoga holiday for singles, yogis can enhance their practice with personalised yoga sessions, yoga nidra and Pranayama. Make the most of your surroundings with mountains treks, white water rafting and guided nature walks as you admire the marvels of nature.
More information: View Ananda in the Himalayas
Talk to one of our Travel Specialists on 0203 397 8891 or contact us here to discuss tailor-making your perfect  mountain singles holiday.