The World's Leading Wellness Retreats for 2018
22 December 2017

22 December 2017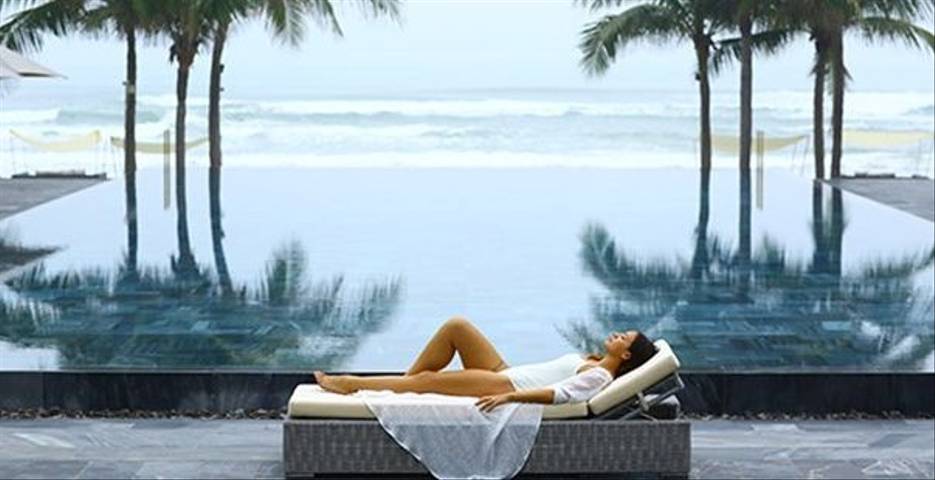 With the New Year comes new opportunities to go on holiday, especially for those seeking a healthy break at the beginning of 2018. However, the emergence of so many new retreats can make picking the right holiday a real challenge, even for experienced wellness travellers. While reading through tons of internet ratings seems to be the obvious solution, the contradicting reviews will leave you rather undecided than determined. 
Make the most of your holiday and refer to our exclusive guide where we share the best wellness retreats for 2018. All tested and approved by our travel experts, this selection ranges from brand new detox retreats to our all-time-favourite health and fitness classics. Whether it's an energising fitness holiday in Portugal or a rejuvenating getaway in the Himalayas, these hand-picked retreats will make you never want to leave.


Best for Detox: Costa Rica - The Retreat Destination Detox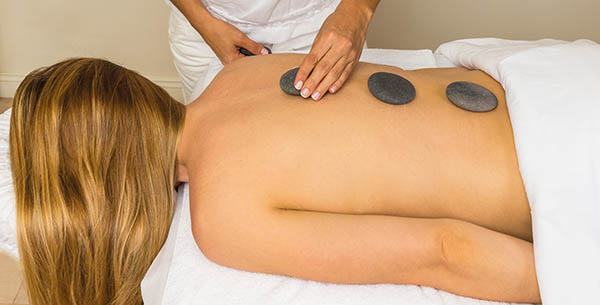 Hidden amidst lush tropical vegetation, The Retreat Costa Rica is a boutique resort that offers an intimate and exclusive experience. This programme complies with the retreats' philosophy of natural wellness, through a detox holiday that encompasses fitness, spa treatments and mindfulness exercises. Wellness workshops, morning yoga classes and healing massages will help you to make long-term lifestyle changes to cleanse the body and mind. Raw vegan meals and juices, all containing locally grown ingredients, will energise you and allow you to transform into a more healthier and balanced you.  

More information: View The Retreat Costa Rica


Best for Spa: Thailand - The Barai Ultimate Unwind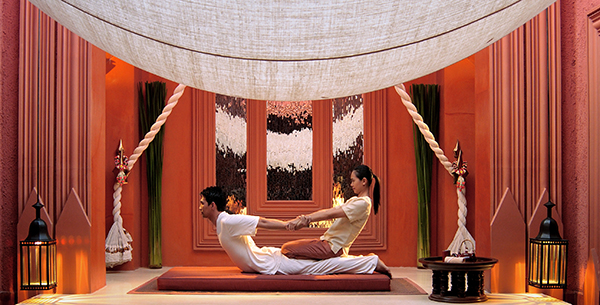 Set in the peaceful bay of the Gulf of Thailand, The Barai wellness retreat provides a natural healing approach. It's a de-stressing holiday that includes consultations to kick-start a healthy lifestyle and indulgent treatments to relax and unwind. The spa marries ancient Thai wellness techniques with contemporary western standards in the form of stress-releasing baths, relaxing aromatherapy massages and much more. Combined with energising exercises at the Club Olympus fitness centre and wholesome meals; rid yourself of the negative effects stress has on your well-being and improve sleep, energy levels and balance.

More information: View The Barai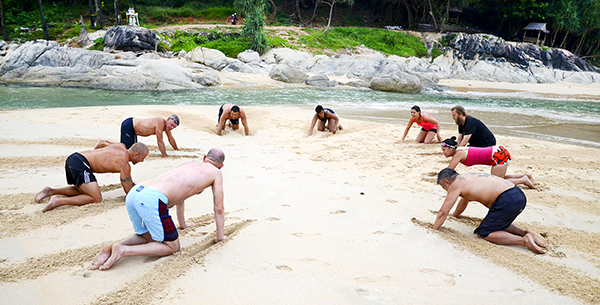 Reboot your fitness and engage in fun, intensive workouts that will teach you to get fit anywhere with or without equipment. Phuket Cleanses fitness programme offers daily group classes including Muay Thai, TRX, core training, beach bootcamp circuits, high intensity interval training (HIIT), and other cardio exercises to help you achieve your goals. Workout with driven individuals on a fitness holiday that emanates an encouraging atmosphere. Reward yourself for your hard work with therapeutic massages before refuelling with delectable vegan cuisine and refreshing detox juices to complete your wellness experience.

More information: View Phuket Cleanse Detox & Fitness


Best for Families: Sardinia - Forte Village Family Holiday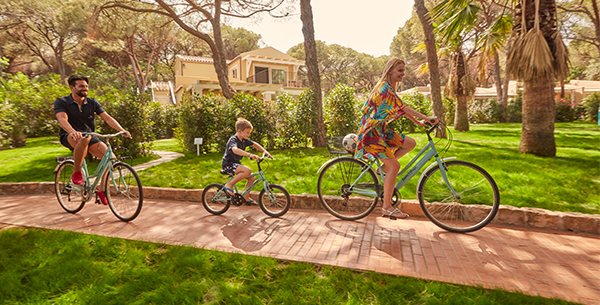 Located on the sunny island of Sardinia, Forte Village is a charming retreat that boasts various family holiday activities and facilities to make sure your little ones enjoy themselves as much as you do. While you indulge in a relaxing treatment at the Thalasso spa centre, your kids can have fun at the Children's Wonderland joining a go-kart race or learning how to DJ. Visit the Chelsea Football Academy or choose from an array of exhilarating outdoor activities like mountain biking and swimming. Round up a perfect day with a comforting dinner in one of the twenty-one restaurants and create memories the whole family will never forget. 

More information: View Forte Village



Famed for its celebrity clientele and the distinctive Portuguese flair it exudes, Palacio Estoril is a haven for those seeking a wellness retreat to shed some pounds and tone up. Pairing beautifying treatments in the state-of-the-art spa with diverse fitness activities, be sure to slim down almost effortlessly. Shape your body with the support of a personal trainer, before you refuel with a healthy fresh meal, designed by expert nutritionists. Their professional fitness approach is manifested in various wellness evaluations and spa treatments that rebalance hormones to reduce cellulite and boost your metabolism. Expect to come home lighter and inspired to lead a healthier lifestyle.

More information: View Palacio Estoril Golf & Spa Hotel


Best for Holistic Healing: India - Ananda Rejuvenation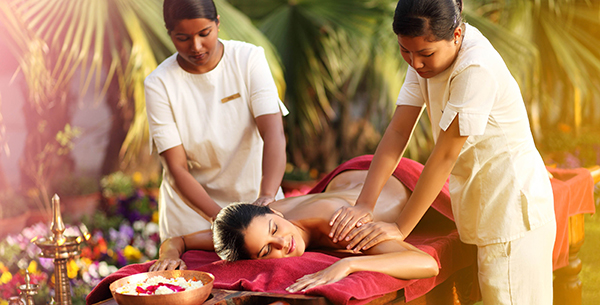 Surrounded by pristine nature and mountain ranges, Ananda is a spiritual escape from your hectic, stressful life. Dive into the healing world of Ayurveda as you find balance and unwind with this holistic practice. Let the local wellness consultants evaluate your health condition and provide useful advice during your entire stay to enhance the anti-ageing purpose of the programme. Use yoga and meditation sessions to increase mental and physical well-being as you start to incorporate awareness and mindful living into your lifestyle. Discover the sensual world of Indian wellness traditions and return home refreshed and rejuvenated.

More information: View Ananda in the Himalayas


Best for Mind Healing: Portugal - The Mind Coaching Retreat at Macdonald Monique Resort & Spa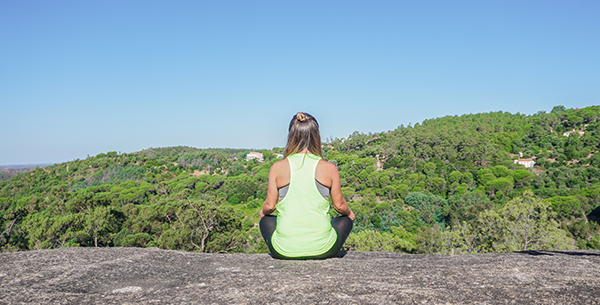 Set in between picturesque pine forests and stunning mountains, Macdonald Monique exudes modern elegance paired with traditional Portuguese flair. Supported by expert coach Steve McKeown, Macdonald Monique offers a life coaching retreat designed to build up mental strength to improve both your personal and business performance. Whether you are looking to lose some weight or finally want to quit smoking, train your mind with psychological tools and state-of-the-art techniques to be able to control your thoughts and energy flow. Develop will-power and determination to change your life for the better, improving overall well-being.

More information: View Macdonald Monique Resort & Spa


Best for Yoga: Sri Lanka - Santani Yoga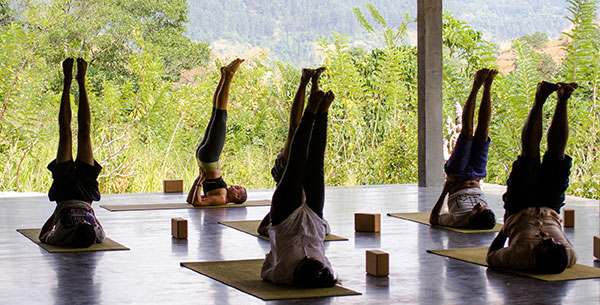 Nestled amongst the luscious wilderness of southern Sri Lanka, Santani provides a peaceful, pristine atmosphere that facilities a tangible wellness experience in nature. Let go of stress and relieve built-up tensions in your body with a mix of yoga and meditation sessions, paired with luxurious spa treatments regarding your personal aims and aspirations. After a raw cooking class, get active and explore the stunning landscape during a hiking session or wildlife safari. Experience an exclusive, bespoke yoga holiday featuring tailor-made wellness activities and diet plans to improve your well-being and encourage a balanced lifestyle.

More information: View Santani Wellness Resort & Spa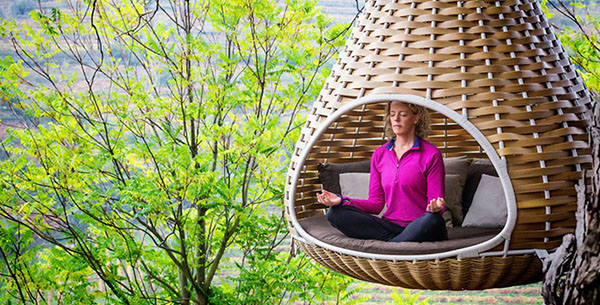 Set in the idyllic wine region of Portugal, Six Senses Douro Valley is a relaxing wellness retreat for sleep enhancement and cure bad habits that sabotage your health and well-being. Gentle exercises like Nidra Yoga and pranayama practices allow you to rest the body and the mind while developing breathing techniques for a deep state of relaxation. Unwind with an array of different holistic treatments, from an Indian head massage to a foot acupressure and signature facial, all designed to facilitate restorative sleep. Leave this serene hideaway feeling refreshed and rested, with a new-found sense of ease and energy.

More information: View Six Senses Douro Valley



Lush tropical forests and serene rivers encircle the luxurious COMO Shambhala Estate in Bali. In a calming atmosphere, rejuvenate yourself with natural wellness treatments to enhance your health and well-being. The multi-award-winning spa utilises plant-based extracts for an all-natural spa experience while private and group fitness classes help you increase flexibility, strength and metabolic rate. Your bespoke nutrition plan makes sure your meals improve digestion, energy and hormonal balance. It's the ultimate wellness spa retreat that will make you feel renewed and refreshed long after your stay.

More information: View COMO Shambhala Estate
Talk to one of our Travel Specialists on 0203 397 8891 or contact us here to discuss tailor-making your perfect active holiday.