Top 10 Most Expensive & Luxury Wellness Spa Resorts
23 June 2014

23 June 2014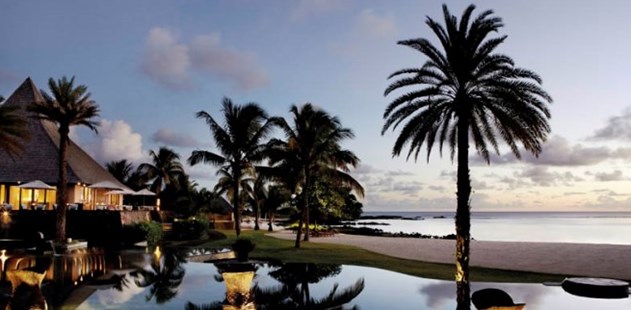 If you are searching for the best of the very best in luxury wellness spa resorts, look no further. Feel your imagination whisk you away to an opulent oasis of health and well-being, as we dive in to our top 10 most expensive and luxury wellness spa resorts which make up our Ultimate Collection.
Once the sole retreat of pampering and indulgence, luxurious spa holidays have now combined an additional fitness and well-being focus, to create the ultimate luxury wellness spa experience. Work your way through a rejuvenating menu of beauty and body spa treatments, as you complement your wellness journey with invigorating fitness classes, nutritional advice and restoring emotional therapies.
Dine in style with light and healthy gourmet cuisine created for you by world class chefs in breath-taking award-winning restaurants. If it's peace and privacy you desire, call upon your butler or hotel concierge to arrange a romantic evening meal in an idyllic secluded spot, or from the comfort of your own sumptuous suite.
With destination spas across the world, you will be able to explore the stunning natural beauty of your surroundings through the best experiences money can buy, from a private yacht charter across the blue lagoons of the Mediterranean, to a guided safari through the exotic wilds of Africa.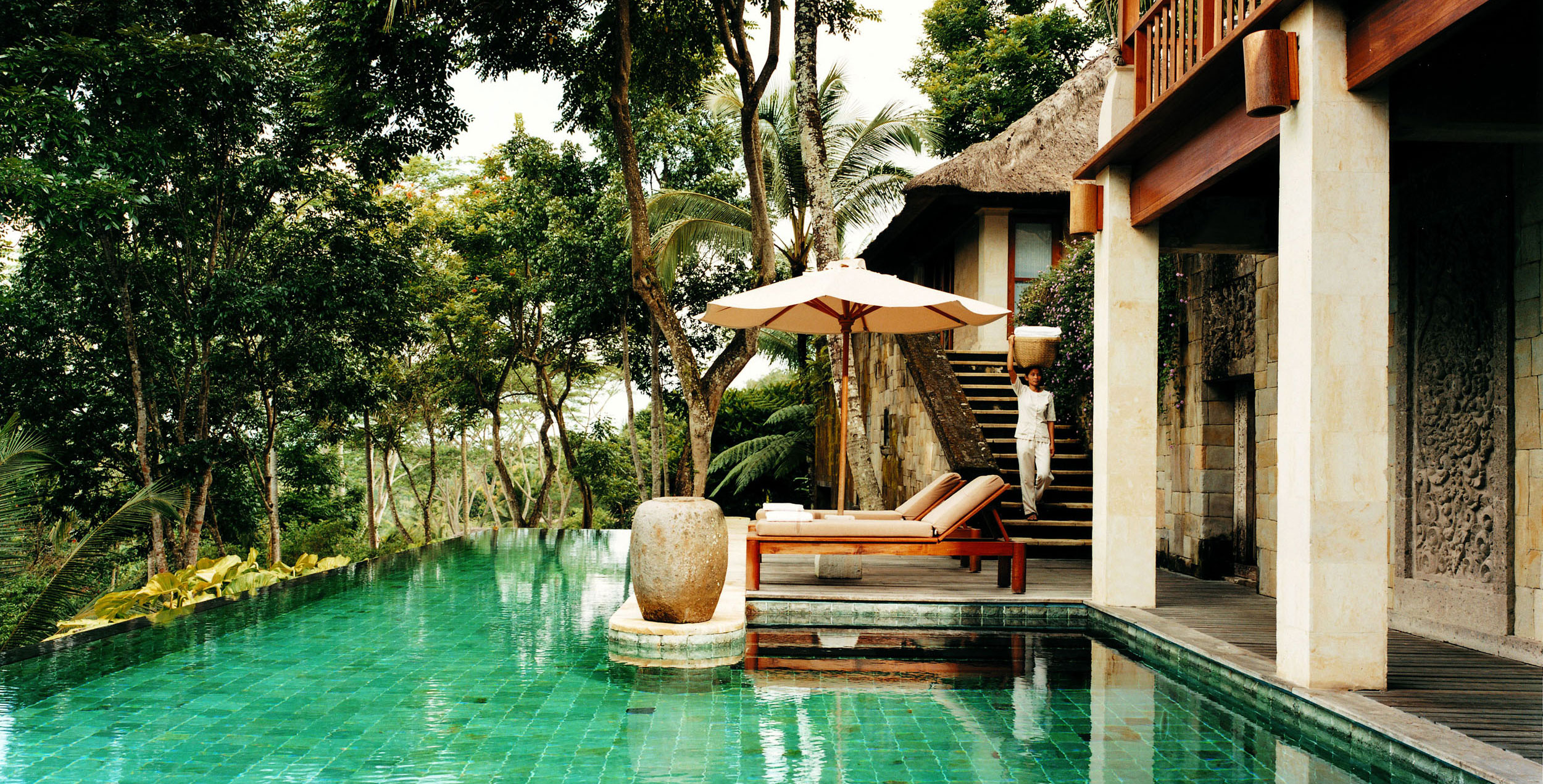 Entrance to Como Shambhala Estate

Surrounded by lush tropical jungle, Como Shambhala Estate in Bali is an award winning, luxury resort. Looking to nature to bring out your natural beauty with a bounty of organic holistic treatments, daily indulgence at the spa will return you home radiant and glowing. For an ideal wellness holiday, take advantage of  meeting with the Ayuvedic Doctor, consultations with the oriental medicine expert, and re-balance with yoga and meditation classes. With its own boutique, a bespoke programme will be tailor-made to suit your wellness needs, where staff will go above and beyond to satisfy your every desire. Experience the breathtaking scenery including jungle-covered hills and the River Ayung, making for a truly unforgettable stay.


More information: View Como Shambhala Estate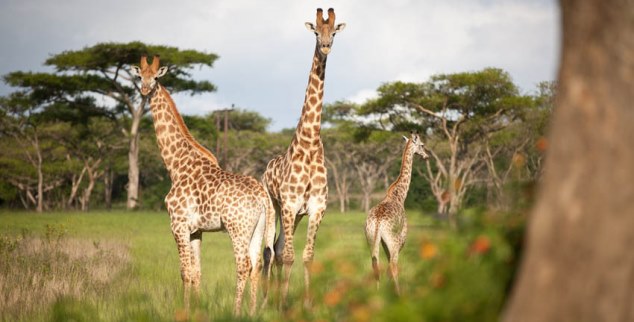 The wildlife at Karkloof Safari Spa

Set within the heart of a scenic 3,500 hectare game reserve, Africa's largest spa and 5 star property is the ultimate upmarket retreat. Take the opportunity to boost your well-being with a choice of wellness packages, exclusively designed by industry experts, including detox and weight management. Work on your fitness with Bamboo dancing or Thai boxing, before unlimited access to the hydrotherapy facilities allows you to discover why hydrotherapy is so good for you. With 17 luxurious treatment rooms awarding breath-taking views of the stunning natural surroundings, explore an exotic list of natural treatments with up to eleven spa treatments each day. Complete your stay with an unforgettable adventure through the African wilderness on a private-guide safari and spot zebras, rhinos, giraffe and leopards.


More information: View Karkloof Safari Spa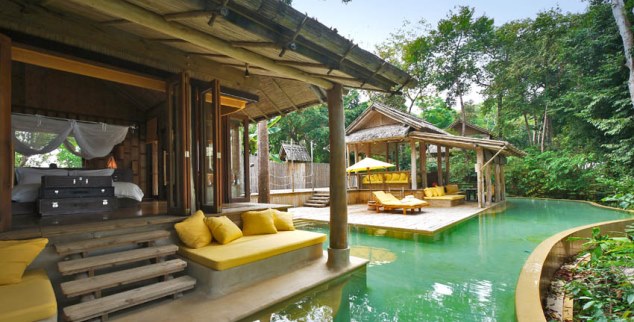 Villa Suites at Soneva Kiri

Retreat to the secluded Thai island of Koh Kood where luxury spa resort Soneva Kiri takes indulgence to a new level. Taking inspiration from local Asian practices, the Six Senses spa offers a range of sensual treatments from Thai herbal baths, to mud massages and silk facials. Unwind with Ayurvedic treatments, an ancient Indian life science, before taking a dip beneath the palm trees in the refreshing infinity pool. With a range of holistic therapies designed to balance your psychological, emotional, and physical well-being, wellness programmes even include the popular Sleep Well and De-Stress option. Reach new heights with Treepod dining; a culinary experience of the utmost luxury. Suspended in the forest canopy, take in breath-taking coastline views whilst your waiter delivers gourmet delights via zip line.


More information: View Soneva Kiri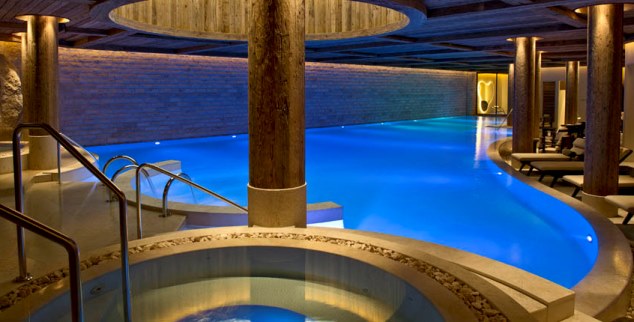 Luxury spa at The Alpina Gstaad

It's hard not to feel relaxed and rejuvenated during a stay at this 5 star superior wellness hotel, surrounded by views of the majestic snow-covered Swiss Alps. Home to warm summers and cool winters this is the perfect luxury spa destination for all seasons and even offers year round skiing on Glacier 3000. The Six Senses spa offers a tempting choice of 60 treatments, including Ayurveda. Improve your wellness with a variety of holistic and group fitness classes, or find your own personal haven in the floatation, oriental, or salt room. Whether you are taking a husky sled ride in winter, or golfing in summer, The Alpina Gstaad has combined the best of Swiss tradition and modern opulence, making it a top-of-the-line choice for a luxury spa break to boost your well-being.


More information: View The Alpina Gstaad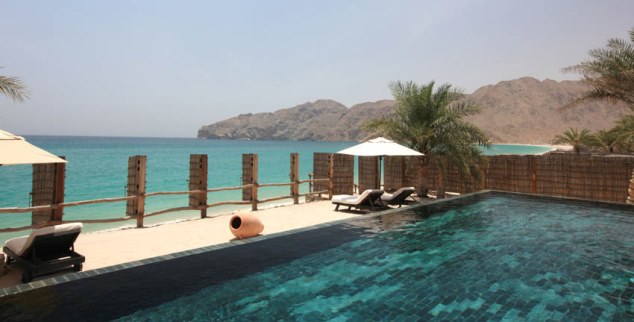 Pool over looking the sea at Zighy Bay

Unwind in the lap of luxury at Zighy Bay in Oman, for an exciting spa and sport getaway. A sanctuary of natural therapies and tailored treatments, the Six Senses spa promises to please with hot stone massages, cocoons, body polish and acupressure. Experience true Arabian relaxation in the two traditional Hammams or raise your heart rate with a choice of fitness classes, whether hatha yoga or aqua fitness in the saltwater pool. Combining innovative and ancient holistic treatments with cleansing diets, expert in-house and visiting wellness consultants will set you on the right path towards a healthier and happier lifestyle. Explore beneath the ocean's surface with the resort's own dive centre, or sail across the water at sunset on a traditional dhow cruise.


More information: View Zighy Bay
 
Outdoor treatment at The Banjaran

Find peace and serenity beneath the towering Paleozoic limestone hills of Malaysia, at this luxury wellness spa retreat. Drawing on its natural surroundings, rejuvenate with a series of unique deluxe features, including geothermal hot springs dipping pools, ice bath, and meditation cave. Inspired by the ancient traditions of Malay Ramuan, Chinese Medicine and Indian Ayurveda, more than 40 healing treatments are available to choose from, including Reiki and Chakra Energy Balancing, as well as colon or antioxidant restorative hydrotherapy. Discover your surroundings on a tropical jungle trek, sweat it out with intense bootcamp sessions, or take a gentler fitness approach with a yoga class. With wellness programmes aimed at detoxification, longevity, weight loss, and rejuvenation you are sure to find something to suit your wellness needs at The Banjaran.


More information: View The Banjaran Hotsprings Retreat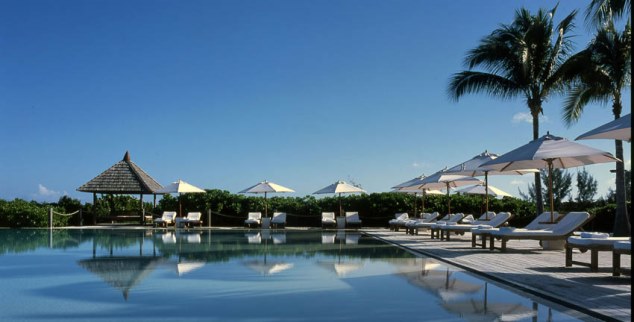 Infinity pool at Parrot Cay

It doesn't get more exclusive than a luxury wellness resort situated on its own private island. With white sand beaches and lush tropical landscapes, guests seeking the ultimate spa escape can rent their own private ocean view home, complete with private butler to meet your every need. Relax in the outdoor Jacuzzi garden or Japanese baths, before indulging in a couples massage at the award-winning spa. Personalised 'wellness' paths are designed to maximise your experience and include a variety of therapies such as acupuncture, Ayurveda and shiatsu massage therapy. Accompany your well-being venture with daily yoga and Pilates, or broaden your mind and head along to a verdict yogic philosophy group discussion. Dine in style with private beach picnics, tiki hut dinners or pool side meals at your villa on this luxury wellness holiday.


More information: View Parrot Cay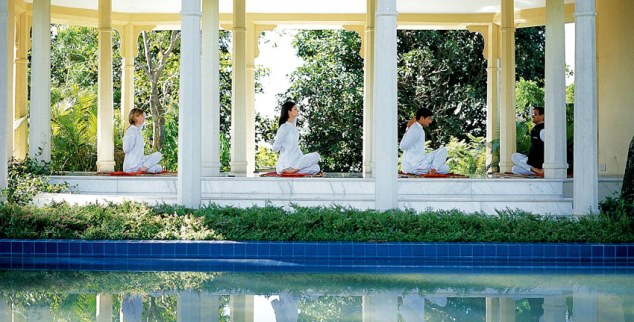 Yoga music pavillion at Ananda

Retreat to the quiet stillness of the Himalayas where the wellness staff at Ananda will pamper you in time honoured style. Having played host to some of India's most renowned heads of state during the Maharaja's reign, the Viceregal Palace features a resplendent façade worthy of this luxury spa destination. With specialised areas dedicated to traditional Indian Ayurveda, Oriental, and contemporary Western spa therapies, the spa offers an eclectic menu of over 80 body and beauty treatments. Try out the Kneipp hydrotherapy foot bath, refresh in the chill plunge pool or work out any knots in the heated lap pool. With a comprehensive wellness programme including stress and weight management, yogic detox, rejuvenation, active and anti-ageing, you will soon feel returned to your best self on this healthy holiday.


More information: View Ananda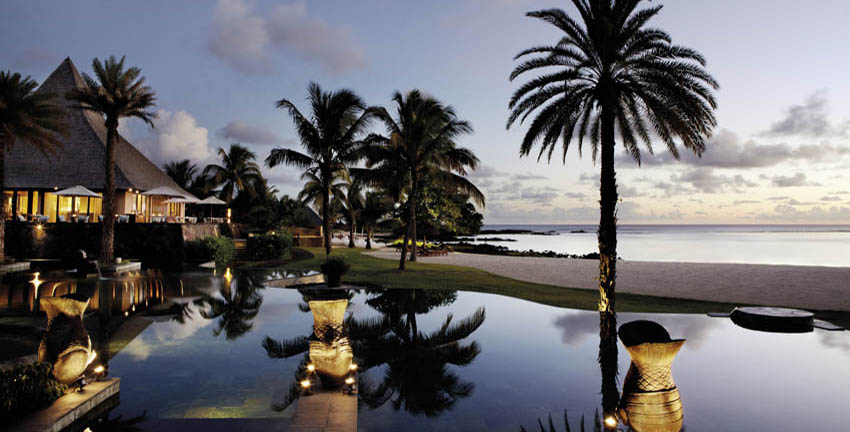 The pool at sunset at Shanti Maurice

Be pampered from sunrise to sunset at this glamorous sea-front  spa resort where you can de-stress, detoxify and re-balance in ultimate luxury. Blitz your body with a variety of holistic therapies at the world-class Nira spa, including Africology treatments, natural exfoliations, aromatherapy and Watsu. Whether you favour mat and reformer Pilates, personalised yoga and Pranayama sessions, or would prefer an evening game of tennis on the 2 floodlit courts; Shanti Maurice has a comprehensive range of facilities and activities for those seeking a deluxe beach spa holiday. With the opportunity to take part in cooking classes and Ayurveda lectures, you will return home from this luxury wellness spa with the knowledge to live an improved healthy lifestyle.


More information: View Shanti Maurice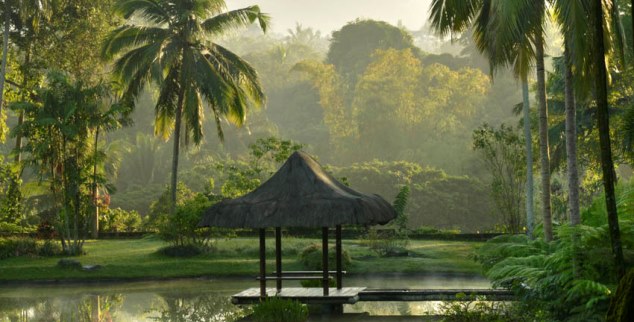 The lake at The Farm at San Benito

Built around a 250 year old mango tree said to possess healing powers, The Farm, is the ideal wellness location to re-harmonise your natural energy at a luxury upmarket retreat. Famed for its back-to-nature approach to emotional and physical health, produce from The Farm's own organic garden and wheatgrass bungalow are utilised in natural beauty spa treatments, as well as delicious vegan meals at the award-winning Alive! restaurant. Whilst visiting the spa enjoy the restorative powers of a peppermint foot scrub, Tibetan steam therapy, or anti-stress facial. Surrounded by coconut plantations, re-balance with Sunrise yoga, music Vinyasa Flow, or silent meditation classes, when accompanying a range of wellness programmes including; healthy ageing, organic weight loss, heart health and stress reduction.


More information: View The Farm at San Benito
Talk to one of our Travel Specialists on 0203 397 8891 or contact us here to discuss tailor-making your perfect Luxury Wellness Spa Holiday from our Ultimate Collection.