Top Holiday Ideas for Celebrating a Milestone Birthday
29 March 2018

29 March 2018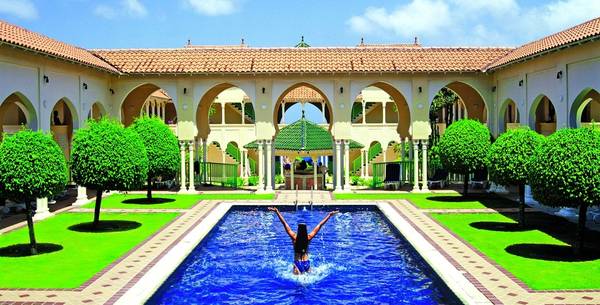 Whether you're turning 30 or 50, a wellness break is undeniably a great way to mark your coming of age. Kick-start the upcoming decade by rewarding yourself with a soul enriching milestone birthday getaway. Swap the hustle and bustle of daily life with some much-required peace and quiet. Celebrate amidst the peaceful Himalayas or fulfil your childhood dream of mastering the game of tennis at BodyHoliday in St. Lucia. Go solo or with family and friends but be assured to immerse yourself in a holistic and rejuvenating experience, leaving you with unforgettable memories.  


Celebrate your 30th birthday at this idyllic Caribbean getaway, set on a secluded white sand beach. With expertise in a diverse range of wellness treatments and a wide selection of land and water activities, this award-winning luxury spa destination is sure to make your big day meaningful. Perfect your swing at their 18-hole championship golf course or be a part of the ongoing group classes in Tai Chi, Spinning and beach box. Indulge in an unmatched wellness experience by learning a new game, simply relaxing at the spa or exploring an untouched island.

More information: View The BodyHoliday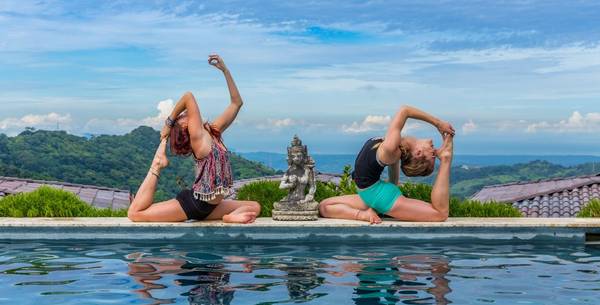 Yoga at The Retreat Costa Rica


For your 40th birthday, visit this tranquil boutique retreat set amidst a magnificent mountain range. Founded by Diana Stobo a celebrity chef, health and wellness expert and best-selling author, the retreat offers a second-to-none de-stressing holiday experience. Celebrate each day of your stay, by  learning to prepare herbal medicines or opt for something active and take a private surf lesson. Indulge in an immersive mint chocolate treatment at the "Cristal Lotus" spa, known to re-harmonize you're entire being by improving circulation and aiding skin exfoliation. The calm ambiance of the retreat with unparalleled views of the glorious quartz mountains will help you unwind and leave you reconnected to your inner core.

More information: View The Retreat Costa Rica


50th: Thailand - Amanpuri  
Nestled on the west coast of Phuket, Amanpuri rests alongside the emerald shores of the Andaman sea. Staying true to its name, meaning "place of peace" in Sanskrit, the ambiance and world-class service at this resort will leave you amazed. Immerse yourself in a profound mindfulness journey that will bring you long-lasting inner peace and quiet. Indulge in head-to-toe services at the spa or spend the day relaxing at the private beach. Wake up to views of blooming white orchids surrounding your private Thai style villa, leaving you with memories that you will cherish long after the tan has faded.  

More information: View Amanpuri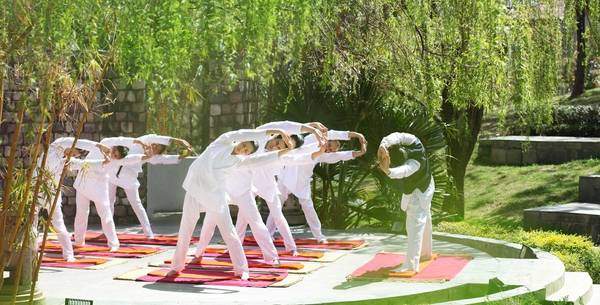 Outdoor group yoga session at Ananda 

You're never too old to see the world. This year as you turn 60, gift yourself with a well-deserved holistic break at Ananda; an award-winning wellness retreat set amongst the majestic Himalayas. With picturesque views of the Ganges valley below, snow-capped mountains above and expertise in over 80 treatments, this holiday assures to leave your senses nourished. Get ready to take on the next ten years and forget the stresses of daily life, whilst in this wellness paradise. Take up a gentle trek to the Kunjapuri temple and enjoy spectacular views of your surroundings or simply sip on some warm ginger tea as you stroll along the untouched hill trails.

More information: View Ananda in the Himalayas
Talk to one of our Travel Specialists on 0203 397 8891 or contact us here to discuss tailor-making your perfect activity holiday