Why Juice Cleansing is Good For You
18 August 2014

18 August 2014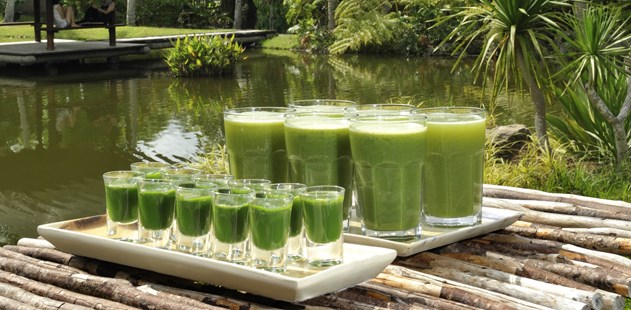 Going without solid foods for several days can seem like a scary and daunting prospect to many, but juice fasting has become the new and most effective way to detox your organs, re-energise your mind, body and spirit and lose weight. Today's society is consuming far too much fat, sugar and protein, and all too often as part of processed foods, which is overloading our insides and having a knock-on effect on our overall health and mood.
So, it's recommended that we all detox on holiday at least once a year, to give our bodies a break and a time to recover. This cleansing and healing process can come in the form of juice fasting, a time where you only consume freshly made vegetable and fruit juices to flush out toxins from your body. After the juice fast, you're then able to refuel your body with mostly raw and organic foods to replenish your body with nutrients.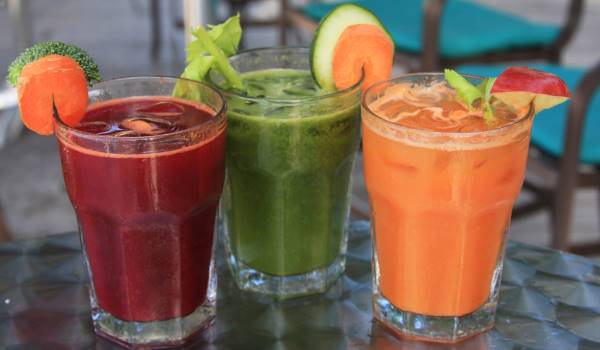 Enjoy delicious juices at The BodyHoliday in the Caribbean

But what are the benefits of this, at first glance, alien concept of not eating for a few days? With poor diet, pollution and high stress levels, our bodies become more and more acidic; a juice diet transforms the body into a more alkaline and balanced state, which is kinder to our insides. At first, your body will use up the remaining food left in your digestive tract, it'll then use the food reserves in the liver, which is all then removed from the body leading to an already more cleansed state. It's a good idea to drink a lot of water, as well as juice on this fast to fully flush out any toxins that remain.
Despite this being called a "fast", the vegetable and fruit juices that you consume are more like a real meal, rather than just a drink. They are highly digestible and healthy food, and the best thing about it is that you can almost drink as much as you want without fear of overdoing it. The juice contains essential vitamins, minerals, probiotics and enzymes which are essential for your well-being. You'll soon start to feel more alive, energised and refreshed.
Carrots are a great addition to any juice, as a good source of vitamin C and they provide a lot of liquid, whilst apples are also a good choice as they add sweetness to a juice which could be a little rich on its own. Get creative and mix a few different superfoods together to see what you can come up with; try kale, grapes, cucumber and an apple to get an energy boost or grapefruit, oranges and kiwis to aid your immune system.


Cleanse your body and mind at The Farm in the Phillipines

Juice fasting does demand a fair amount of dedication so it may not be suitable for simply working into your daily life. A detox holiday is the perfect option for those serious about cleansing their bodies or with a weight-loss goal, as you're able to fully detach yourself from the stresses of daily life and focus on your health goal; you could choose to detox in Asia, Europe, the Caribbean or North America. You'll receive a specialised detox consultation before starting your health programme to make clear wellness goals, and you'll pursue a tailor-made programme which will have you returning home feeling renewed in the mind and body. You'll benefit from healthy juices and cuisine which won't compromise on taste and you'll receive expert nutritional advice so you'll be able to continue a healthier lifestyle at home.
On our detox retreats, you'll also be able to enjoy activities which compliment a detox programme, all whilst being in a relaxing and tranquil environment. You'll be able to take part in yoga, to detoxify your mind, calming meditation, indulge in advanced holistic spa treatments and healing hydrotherapy, to target all aspects of your wellness.
After a detox holiday and a juice fast, your organs will function better, you'll have radiant skin, reduced inflammation, and you'll feel completely relaxed and ready to take on life again. This is also an excellent option if you're wanting to kick-start weight loss on holiday, so you can pursue a healthier lifestyle.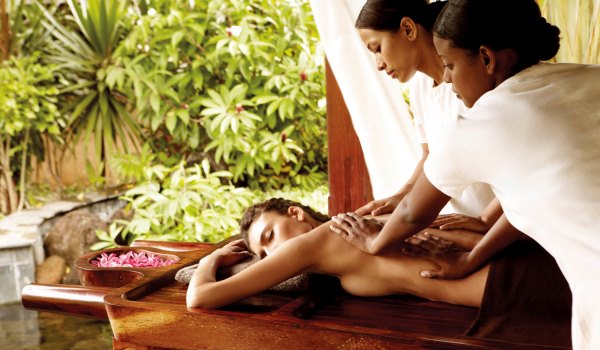 Unwind on a detox holiday at Shanti Maurice


View our top tips for surviving a detox holiday so you know how to prepare and what to expect before you arrive on your detox retreat.
Talk to one of our Travel Specialists on 0203 397 8891 or contact us here to discuss tailor-making your perfect detox holiday