The Best Fitness Holidays and Retreats in Asia
17 November 2014

17 November 2014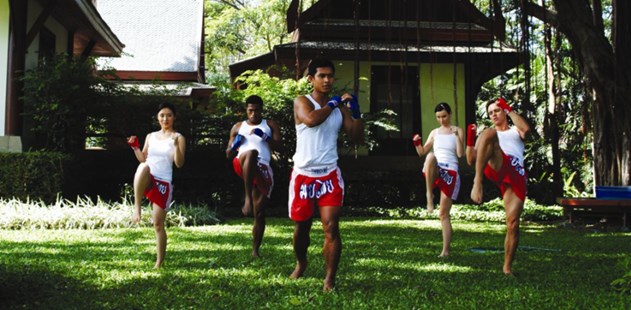 Health and fitness holidays are becoming more and more popular, as they not only allow you to enjoy beautiful natural surroundings, but return home fitter than when you left. Fitness holidays are built around your health and well-being and aim to challenge you physically in a holistic experience that will leave you feeling reinvigorated.
Asia is the perfect place to take on a fitness retreat, with stunning natural scenery, abundant wildlife and a welcoming culture all combining to make it an enchanting and much sought after destination. Fitness holidays can be as tough and as demanding as you want them to be, so a small amount of preparation for your fitness holiday will let you gain the maximum from this transformational and inspirational experience.


Thailand is one of the first holiday destinations that comes to mind when thinking of Asia, and rightly so. Thick rainforests are contrasted with steep, dramatic mountains, and surrounded by beautiful white sands and crystal clear waters. Muay Thai kickboxing is hugely popular in the fitness community as it provides an exceptional all over workout, so there's no better place to experience its health benefits. 
Thailand experiences a rainy season between May and October, where tropical downpours can happen at a moment's notice. The dry season is between November and April, and although the temperature in Thailand is always above 25 °C, the coolest time for those who struggle with the heat is between December and January.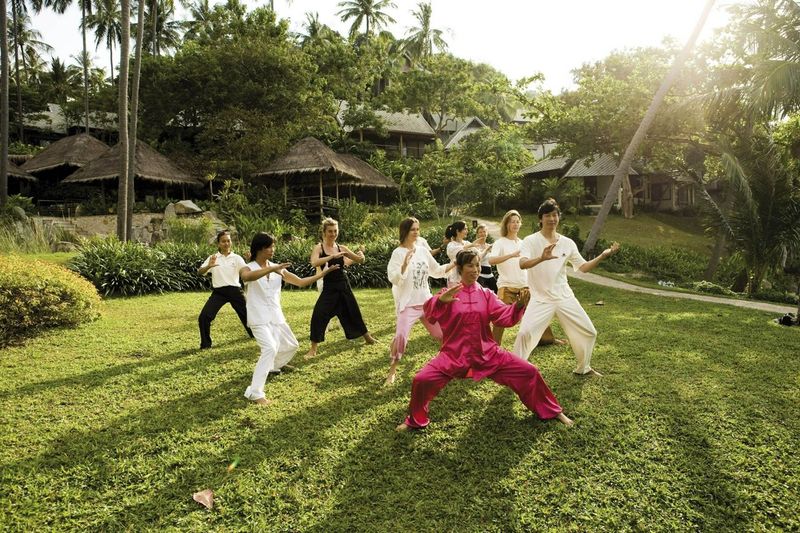 Tai Chi at Kamalaya

Start your tailored fitness holiday at Kamalaya with a wellness consultation as well as a bio-impedance examination to assess what you need, and what will allow you to reach your full potential. Ideal for a singles holiday this dynamic fitness retreat features seven one-on- one activities that range from cardio and strength training such as kayaking and TRX suspension training, to mind and body exercises such as Reiki and Pilates. Each day you can take part in group activities such as yoga, meditation and Tai Chi, so why not try something new on this exciting fitness holiday and boost your well-being.


More information: View Kamalaya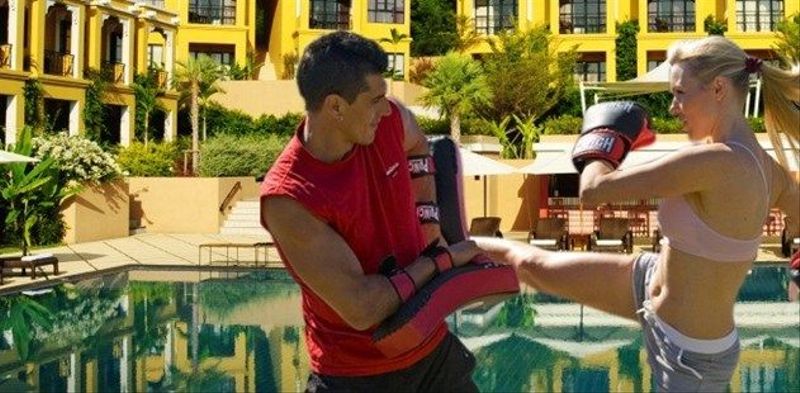 Kick boxing at Absolute Sanctuary

This jam packed week at Absolute Sanctuary in Thailand will leave you ready to take on anything. Each day is targeted at your own interests and goals; build your core with Muay Thai kick boxing, increase your endurance with beach circuits or boost your strength on your fitness holiday with weight training, all great fitness holiday workouts. You'll have the chance to join in inclusive activities such as yoga and group fitness classes as well as refuelling with a power blast shake. With 5 yoga classes a day, this wellness retreat also makes a good destination for a yoga holiday. Once you've pushed yourself to the limit on your fitness holiday, indulge your body and mind with a rejuvenating massage in Absolute Sanctuary's award winning spa.


More information: View Absolute Sanctuary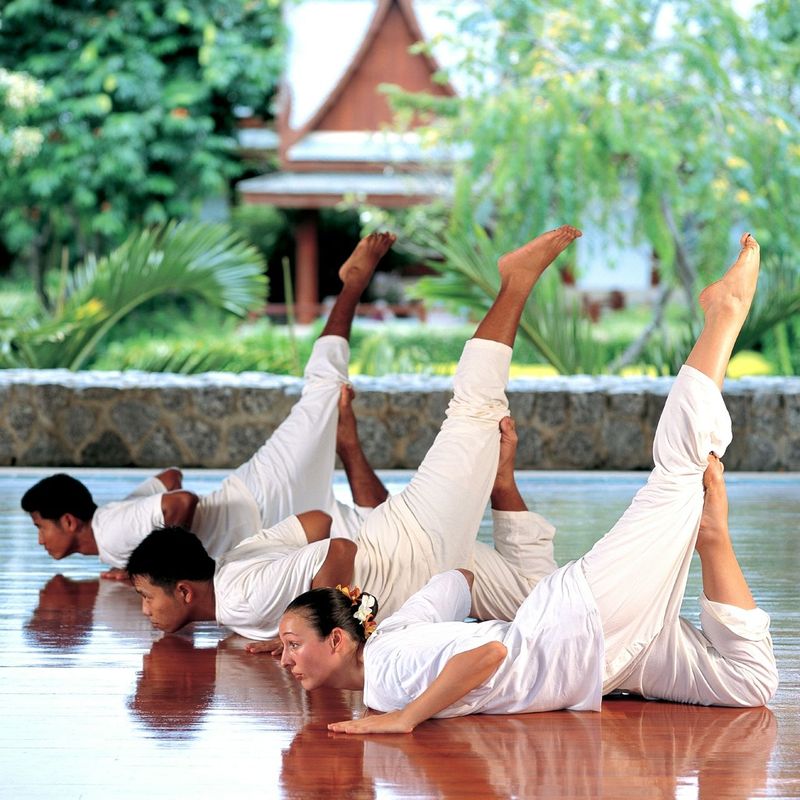 Yoga at Chiva Som

On your luxury fitness holiday at Chiva Som, you'll have the chance to tailor make you perfect wellness holiday with the latest training techniques, including kinesis and oxygen power training. Your individually chosen schedule will help you reach you own personal goals in both fitness and health as you combine physical activities with renewing experiences such as Thai herbal massages, Tai Chi and Watsu; a perfect destination for a luxury spa holiday. Each day you can take advantage of the daily inclusive activities such as water aerobics and beach power walking on an unforgettable fitness holiday, that will take care of your mind and your body.


More information: View Chiva Som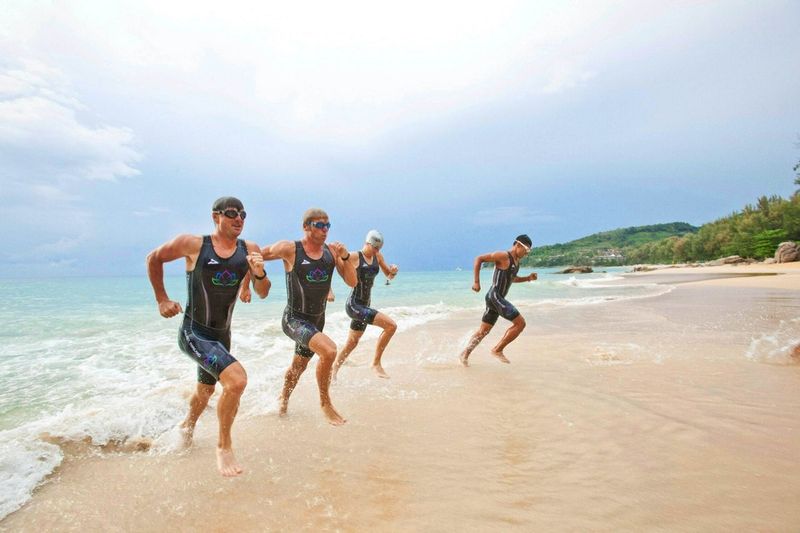 Triathlon Ocean Swim at Thanyapura

Thanyapura Fusion Fitness is the ultimate fitness holiday experience in Asia. No half measures are taken here with dedicated and expert coaches in football, tennis, rugby and triathlon ready to put you through your paces. A state of the art running track, artificial playing surface and a 900m² fitness centre will give you everything you need to achieve the next level that you have within yourself on this exciting activity holiday. Don't forget to take some time to have those aching muscles taken care of by expert masseuses in Thanyapura's traditional spa and reflect on a rewarding day of training.


More information: View Thanyapura


Similar to Thailand, Bali is a hugely popular destination in South East Asia and is a favourite for wellness travellers who want to explore just that little bit further off the beaten track. Positioned only 8 degrees south of the equator; temperatures rarely drop below 30 °C with the rainy season lasting from December through to January. Humid, misty mornings are followed by energising afternoons of balmy heat, perfect for getting your body into gear.
Expect lots of Hindu culture; the majority of the population practises the religion, and a spiritual calmness is engrained in their way of life. Lush green rice terraces and Indonesian beaches spotted with coconuts will be the backdrop for a fitness holiday to remember.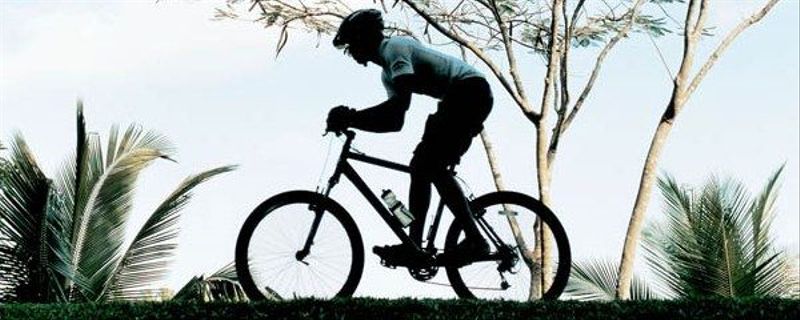 Mountain Biking at Como Shambhala

This luxury fitness holiday will give you a personalised training regime, designed by you and your wellness consultant at the start of your programme to give you the tailored advice - there'll also be a mid-week check to make sure you're on track. Alongside Balinese dance and Gamelan lessons, more strenuous activities such as rock climbing and circuit training in the Jungle gym, cut into the forest, will get your heart pumping and boost your energy. With the option to go mountain biking and white-water rafting as well, this is a fitness holiday that gets you up close and personal with Bali's tropical landscape.


More information: View Como Shambhala 


India's vast size is matched only by its diverse landscape; picturesque beaches in the west, tropical rainforests in the east and the towering Himalayan Mountain range in the north. Everywhere you look you can take inspiration from the majestic landscape and channel it into your fitness holiday. The climate of India differs vastly as well; sweltering humidity in the south is contrasted with chilling snow covered peaks in the north so look closely at your specific destination.
India's landscape lends itself fantastically to all kinds of activities such as trekking and mountain biking as well as rafting and kayaking. Rich aquatic life in the tropical Indian Ocean also makes for spectacular snorkelling and Scuba diving should you choose to get your feet wet!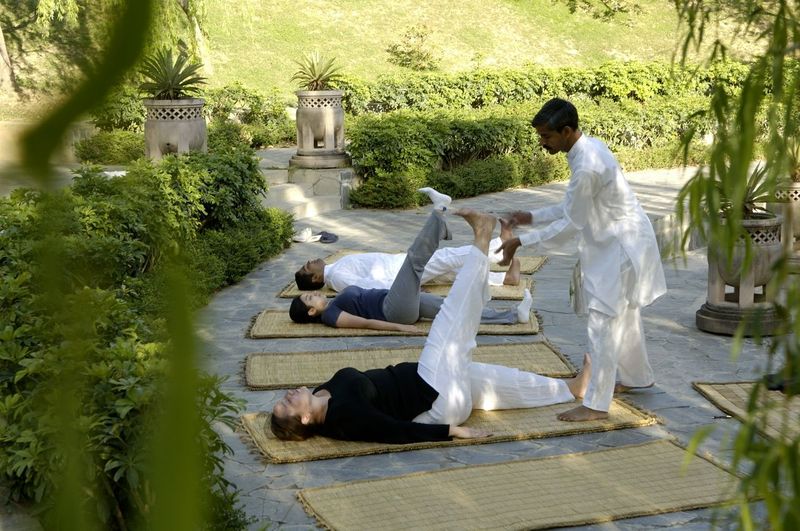 Yoga in the Ananda Amphitheatre

Set in the foothills of the Himalayas, this luxury wellness retreat, will let you build a fitness holiday and detox retreat that perfectly complements your wants and needs. One-on-one activities are available each day for you to customise your healthy holiday the way you want and help you achieve any fitness goals you might have. Activities range from golf lessons to three different foothill treks as well as traditional Tibetan massages and yoga. The emphasis is on you and your holistic fitness and well-being, so let yourself be healed and strengthen both inside and out on this comprehensive and luxurious fitness retreat.


More information: View Ananda 


This utterly unique country is made up of over 7000 islands, many of which a sparsely populated, making the Philippines one of the most exciting countries for a fitness retreat. Because of its geographical location, the Philippines' culture, food and way of life are all influenced by those around it. Malay, Hindu and Islamic threads are all woven into one rich and enchanting experience that will have you feeling ready for each day's new fitness focussed challenge. Temperatures range from 20 °C to 30 °C with January the coldest and May the hottest. The wettest part of the year is during May to October, though don't be put off by this; there's nothing more invigorating than dancing out in the tropical rain.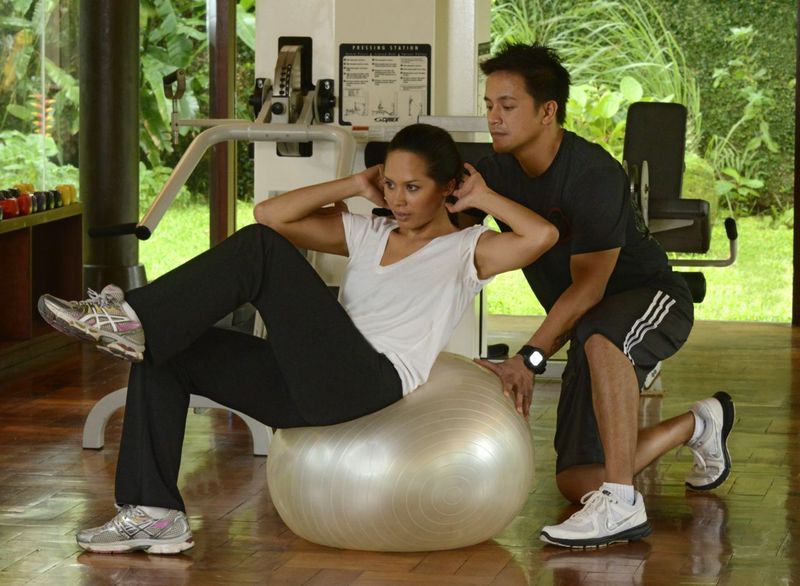 Personal training session at The Farm

Inner health is as important as muscular fitness at The Farm at San Benito, a perfect destination for a singles holiday. Select seven one-on-one activities to create a fitness holiday that's unique to your goals. Choose from private activities such as abdominal blaster sessions, plyometric training and aqua aerobics to get your body and cardio vascular system into top gear, a perfect health retreat for a weight-loss holiday. Combine these with renewal activities such as vitamin infusion therapy and natural facials in the luxury spa as well as specially created organic food and helpful nutrition tipsto give your mind and body a feeling of harmony on this incredible fitness retreat.


More information: View The Farm at San Benito 


If the sticky humidity of Southeast Asia doesn't suit your fitness holiday needs, how about a trip at the spectacular country of Oman? Situated on the south eastern tip of the Arabian Peninsula, you'll rarely see a cloud in the sky with Oman's fantastic climate. The hottest months are between May and September; with a pleasant 30 °C average in the months either side of this.
Although Oman is not a typically popular tourist destination, it should not be overlooked. This unspoilt, almost Mars like landscape will be nothing like you've ever seen before and is almost completely untouched by human hands. Where the land hits the sea, tropical beaches are perfect for running along, with tower palm trees providing you with dappled sunshine and a path on which to tread.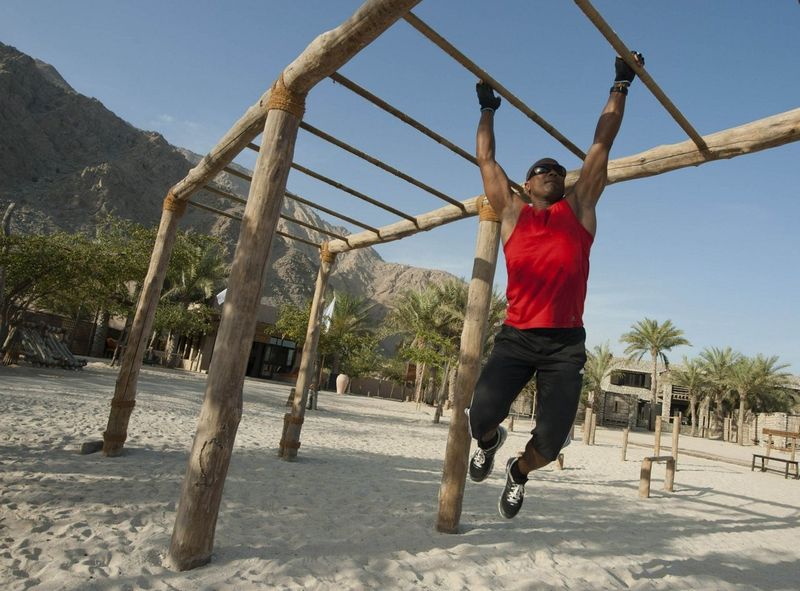 Jungle Beach Gym at Zighy Bay

Unlike any other fitness holiday location, this luxury fitness retreat is set in the shadow of a towering mountain range, but also a stone's throw away from a tropical beach. This spa and sport getaway allows you to experience a vast array of fitness activities such as mountain biking, trekking and water skiing. Personal training in the large fitness centre can be followed be frequent bootcamp style sessions, power yoga and beach volleyball to get your fitness levels to their maximum. Why not try experiencing this stunning country from above in a tandem paraglide and really test your nerve!
More information: View Zighy Bay 
Talk to one of our Travel Specialists on 0203 397 8891 or contact us here to discuss tailor-making your perfect dream fitness holiday in Asia.