The World's Most Gay-friendly Wellness Travel Destinations: Phuket, Thailand
13 March 2018

13 March 2018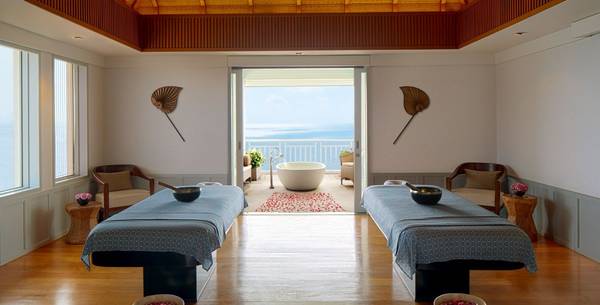 Being considered as one of the most tolerant countries in Asia, Thailand is the perfect location for male travellers that are looking for a luxurious, gay-friendly holiday experience. But the cheering progress, that has been made in terms of optimizing LGBT rights, is not the only reason Thailand is so attractive for same-sex couples.
The Asian culture is known for its healing and rejuvenating lifestyle, mainly provided through healthy, wholesome cooking and gentle, ancient body treatments. Explore the stunning nature, that reaches from hidden, marvellous beaches to lush, vibrating hills and valleys, before enjoying a relaxing massage with your loved one. Whether you want to detox to get rid of any toxins, that are hindering your body to function properly or fully dedicate your holiday to de-stressing with luxurious spa treatments, the following getaways will leave no room for boredom.
Spend unforgettable days at this welcoming, exotic paradise, that is as diverse as its guests and will leave you dreaming about healthy meals and holistic rituals, as soon as you are back home. Not only can you spend precious, romantic moments with your loved one, but you will also notice the amazing benefits that such a relaxing, soothing break provides.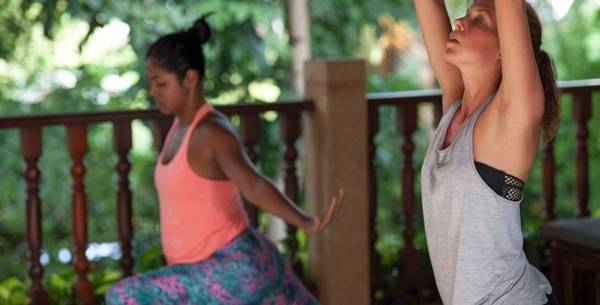 Yoga classes at Phuket Cleanse 


Vibrating, metropolitan streets or calming beaches- the location of the boutique Phuket Cleanse is offering you both. Situated in the south of the island of Phuket, it is a mecca for all health and fitness enthusiasts. The combination of wholesome, plant-based cooking and the generous offer of fitness activities and classes guarantees a revitalizing, detoxifying holiday. The chef spoils you with raw vegan creations and vitamin-rich juices to kick start a healthier lifestyle, that can be deepened by increasing your knowledge about nutrition in a master cooking class. Stay active and increase your fitness level with an intense TRX training or a sweaty hot yoga class.
Information and Booking: Phuket Cleanse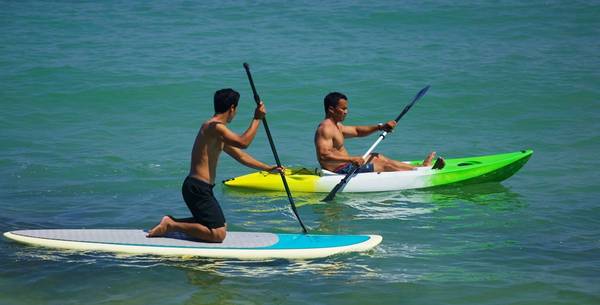 Paddle board at Amatara
 
Overlooking the crystal-clear ocean in front of Phuket's south coast, Amatara Wellness resort is the perfect hideaway for couples, that are in need for a spa holiday. Discover how good healthy, nutritious meals can taste and learn how to prepare them yourself during an interesting cooking class. Power yourself out, using state-of-the-art facilities at the gym, or breathe in fresh air and challenge your balance with stand-up paddle boarding. Enjoy the magnificent view from your private balcony or find harmony during a luxurious spa treatment or an exclusive Thai Hammam session. After spending some time at the refreshing tropical coast, you will find yourself feeling rejuvenated and reenergised.
Information and Booking: Amatara Wellness Resort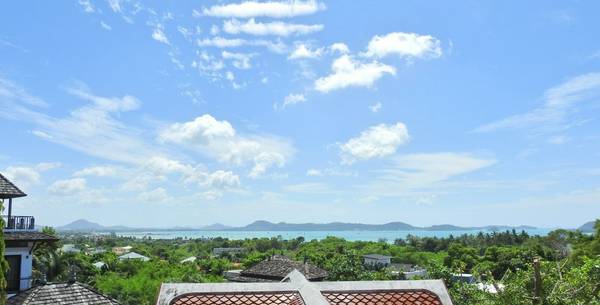 View from the Training Paradise


Training Paradise is an outstanding address for wellness getaways, specialising in active, healthy holidays, designed to rebalance your body and give it the break it deserves. Push your body to its limits with daily fitness coaching and group classes before you unwind with massage therapy at the spa centre. Spend your afternoon relaxing in the bamboo garden, before a refreshing dip in the outdoor pool and an evening cooking class. The variety of exquisite, both national and international restaurants will excite your taste buds while using healthy, wholesome ingredients. 
Information and Booking: Training Paradise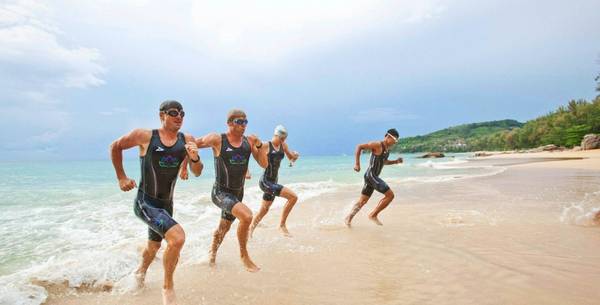 Triathlon ocean swim at Thanyapura


If you want to stay active and fit during your holiday, the Thanyapura retreat is the perfect location for you. Always catching up on the world's newest fitness trends, the gym provides everything you need for a fitness holiday that increases well-being and physical performance. Target your problem zones with the help of a personal trainer or explore the beautiful landscape, during a sweaty run in the greenery. Should you have even bigger plans considering your fitness, you can also train in the Olympic swimming pool before attending an iron man race. However, be sure to plan some time for a spa treatment to de-stress and harmonise your body, before heading back home.
 Information and Booking: Thanyapura Health & Sports Resort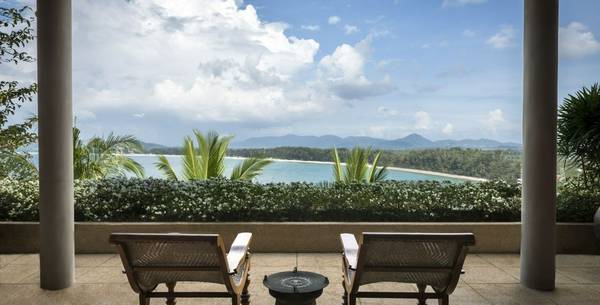 View from a villa at Amanpuri


The luxurious Amanpuri resort is hidden inside the tropical, rampant greenery that stretches over Phuket's west coast. Due to its special location on a private island, you will experience a serene atmosphere, optimal for taking a relaxing time out. The cuisine is as innovative as the design of the complex, including the aerial accommodations and the sleek wellness centre. The kitchen relies on raw food, proven to harmonise the gut flora and reducing inflammation, for a healthier and lighter body. The spa spoils you with traditional Asian treatments like Chi Nei Tsang, an abdominal massage, while the gym challenges you with interesting workouts, such as Thai Chi and group movement sessions.

Information and Booking: Amanpuri
Talk to one of our Travel Specialists on 0203 397 8891 or contact us here to discuss tailor-making your perfect wellness holiday.