Long Stay Wellness Holidays
16 July 2013

16 July 2013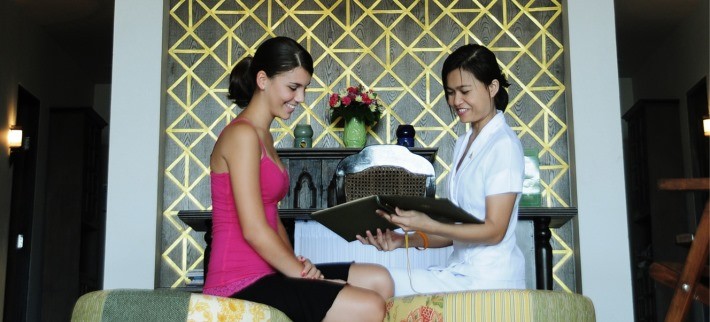 Long stay wellness holidays are specifically designed for clients who have health issues they want to address, be that excess weight, depression or nicotine dependency. We can tailor-make specialised wellness programmes of up to 3 months long for a variety of health goals and time spans, giving you the time you need to recover and heal. Our luxury wellness holidays offer everything from full medical check-ups and consultations, to spa therapies and diet plans, all designed to help you achieve your health objectives as easily and successfully as possible. 


7 of the Best Long Stay Wellness Holidays for Fixing your Health Issues
Sleep Enhancement

The stunning lower pool area at Kamalaya


Sleep is a hugely beneficial aspect of life that we often overlook. Late nights out, early morning appointments and busy work schedules can sometimes mean we don't get as much sleep as we want or need. But lack of sleep can affect us in more ways than just an embarrassing yawn in an important meeting; it is our most valuable asset in staving off illness, stress and weight gain. Researchers have found that sleep and metabolism are controlled by the same parts of the brain, so having that extra hour in bed may be the best health choice you make today!
There's no need to rush at Kamalaya, where holistic naturopathy is teamed with practical lifestyle changes to improve your sleeping routine. A combination of traditional Chinese Medicine and healing therapies including acupuncture, massages and Shirodhara helps remove any stress-related barriers that are damaging to your overall health and well-being. Tailor make a sleep enhancement programme at Kamalaya and calm the emotional and physical imbalances that can affect the ability to sleep for a healthy 8 hours a night. Re-energise, unwind, and reap the many healthy benefits of a vastly improved and uninterrupted sleeping pattern.


Environmental Detox

The fresh and organic environment at The Farm in the Philippines


The Farm, Philippines
In our day-to-day lives we are constantly surrounded by technology in many forms. We play on our phones during our morning commute, type at a computer throughout the day and relax in front of the TV at night. Modern life has made it nearly impossible to escape from technology and the potential health risks, both mental and physical, that it poses. Living our lives in such technological monotony can be detrimental to our health and a gateway to burnouts, inactivity and even serious illness.
The Farm at San Benito is the perfect place to get back to nature and detox on holiday so you can have a break from modern life. Turn off your phone, leave your laptop at home and learn to relax and cope away from the hold of technology. On an environmental detox programme at The Farm, you are also offered bodily detox therapies to help expel any traces of electronics-based radiation in your body and improve overall physical health. This idyllic and remote paradise can help you reset and focus on the important things in life, as well as work on all aspects of health and well-being, both emotional and physical.


Stress Management

Morning yoga at the amphitheatre at Ananda


Stress is an important aspect of our emotional well-being; we all need it for motivation and productivity; however a surplus of stress can lead to health problems down the road. When you are overly stressed, your body releases hormones (cortisol and adrenaline) over a prolonged period of time which can increase the risk of high-blood pressure, ulcers and even heart attacks. Stress can be managed and controlled using a variety of tools including therapeutic treatments, counselling and exercise.
Intensive exercise releases endorphins into your body, increasing your mood and confidence as well as supressing stress. So incorporate physical activity into a de-stress holiday at Ananda in India. Ananda's holistic approach to wellness covers their extensive spa menu, fitness activities and specialised healing programmes. Stay as long as you need, and blend private yoga sessions with aromatherapy and a range of luxury spa treatments to fully combat the stresses and strains of daily life. Take full advantage of the resort's world-class Ayurvedic approach to health, and indulge in relaxing and rejuvenating therapies to help you fix your stress at your own pace.


Weight Management

A Pilates class at Longevity Wellness Resort


Trying to slim down and maintain a healthy weight can seem like a daunting challenge especially when you're not assured of success. It is also hard to focus on eating healthy and keeping fit whilst trying to balance work, family life and other important commitments. Without the willpower and determination to alter your lifestyle, you can easily fall into a lazy routine of fast food, unhealthy choices and a lack of physical exercise.
So why not jet off on a weight-loss holiday? Kick-start your new active lifestyle at Longevity Wellness Resort; where you can address your weight management issues head on with medical professionals and skilled personal trainers at your disposal. After an initial consultation, the staff will structure a specific nutrition and fitness plan for your stay to help you achieve your goals as efficiently as possible, whatever the duration of your stay. Complimentary group wellness activities such as Pilates and AquaFit can be enjoyed alongside specialised spa therapies designed to target all aspects of weight control. Slim down and tone up by addressing physical imbalances and associated emotions that can cause overeating and ultimately weight gain.


Stop Smoking

Meditation at SHA Wellness Clinic


With smoking-related diseases including heart attacks and cancer remaining the biggest killers in Britain, over half a million people in the UK attempt to give up smoking each year. But without proper structure and self-control, many people fail in their quest of quitting. People who give up smoking improve their chances of avoiding life-threatening diseases as well as lowering blood pressure and improving cardiovascular fitness.
Personalising a programme at SHA Wellness Clinic in Spain can help you quit effectively, and significantly lessens the chance of relapsing into bad habits. Combining traditional Chinese medicine, natural therapies and modern technology, SHA creates individualised healthy living plans for every single one of their guests. Following a general medical check-up and consultation, you can enjoy multiple acupuncture and oxygen therapy sessions along with the chance to take part in complimentary wellness activities. Addressing mental and physical dependency is the key to giving up smoking, so SHA's programmes can include anti-anxiety classes along with psychology and fitness assessments to try and tackle all areas of nicotine dependency head on.


Physical Renewal

An outdoor physiotherapy session at Chiva Som


However fit we are, whether sedentary or highly active; aches, pains and injuries can occur as our bodies accumulate wear and tear over the years. Getting back on the road to fitness is an important step after an injury and should to be conducted with a well-structured approach. Learning how to recover in a safe and functional way is vital in physical rehabilitation and should include mobilisation movements, specialised massages and healing therapies.
At Chiva Som, one of Thailand's world-renowned destination spa holidays, the team can help you recover from a variety of physical conditions, with world-class facilities focussing on pain management, posture alignment and performance enhancement. Physiotherapy sessions are prescribed alongside deep tissue massages and a kinaesthetic assessment, to determine the best possible treatments for your specific condition/ailment. This can include dynamic core stability work, gyrokinesis, metabolic breathing exercises and other re-functional exercises designed to specifically target any areas of health and fitness that need addressing. Along with prescribed therapies, it is possible to participate in daily wellness activities offered by the resort, from yoga and Pilates, to water aerobics and stress management, depending on your physical condition.
Rejuvenation and Motivation


Tai Chi at Como Shambhala Estate in the Balinese jungle


Depression, lethargy and a lack of motivation are all symptoms of anxiety conditions that can be damaging to your mental and physical health. Losing focus and motivation can cause problems in all aspects of people lives, resulting in overeating, sleep problems, irritability and physical symptoms such as aches, pains, and headaches. Motivational problems can be addressed with therapy, spiritual treatments, and a fixed routine of healthy living; shying away from a sedentary and isolated lifestyle.
Tailor-make a rejuvenation programme at Como Shambhala Estate in Bali and incorporate all of these ideas and more with the resort's holistic and friendly approach to wellness. Start your healthy holiday with a wellness consultation to discuss any issues and any specific goals you have for your stay. Take as long as you need to unwind and recover; indulging in a variety of healing spa treatments from an extensive menu of traditional Asian therapies. Relax, renew and rejuvenate at Como Shambhala where your personalised itinerary can include everything from yoga and Pilates, to meditation and tranquil walks around the resort's expansive estate.
Talk to one of our Travel Specialists on 0203 397 8891 or contact us here to discuss tailor-making your perfect healthy holiday.