10 Spa Holidays for Mind, Body and Soul
17 February 2014

17 February 2014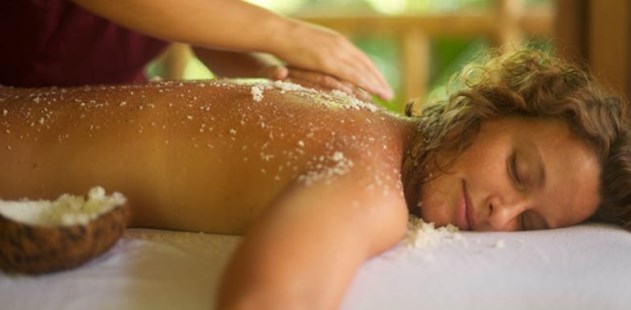 The stresses of modern life can really take their toll, so we've chosen our top 10 spa holidays to revive and relax your mind, body and soul. Spa holidays are a great way of giving yourself the break you deserve, allowing all aspects of your health to improve. From clearing your mind in the Caribbean to boosting your immune system in the Austrian mountains, here's our top 10 luxury spa breaks to cure any complaint you may have.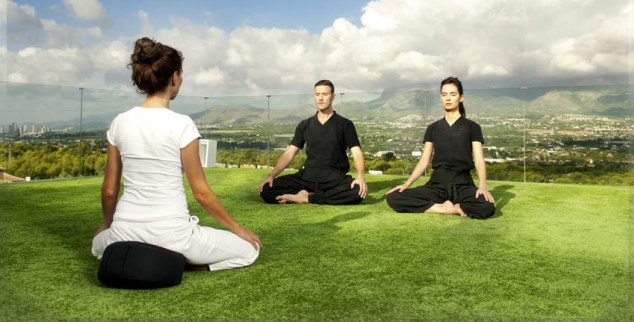 Meditation at SHA Wellness Clinic 

High stress levels can cause health problems such as increased blood pressure, mood swings, poor skin and over eating. Stress is something that can be actively tackled, and there's no better way to do this than on a luxury spa holiday. Escape to Spain where the SHA Wellness Clinic  team will create a bespoke plan which includes daily spa treatments, holistic activities and nutritional advice, designed to eliminate tensions in mind and body. Shiatsu and deep tissue massages are excellent ways of releasing pressure, and activities such as yoga and Pilates will have you feeling flexible and toned. You'll also learn how to manage stress in your daily life, increasing your vitality and well-being long after you've left the Spanish shores.


More information: View Rebalance & Stress Management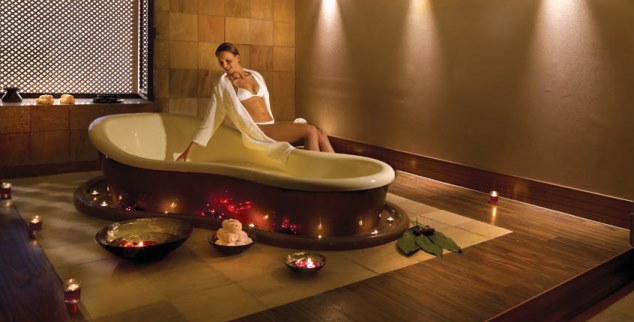 Relaxing Cleopatra bath at Porto Elounda 

Unclutter your mind as Porto Elounda transports you on a journey of relaxation. Whether it's paying bills, the daily commute or the arrival of a new family member; we juggle a lot of different responsibilities. Escape on a luxury healthy break in the idyllic Greek island of Crete, where you can indulge in traditional healing practices in the Six Senses Spa as well as daily wellness activities, classes and workshops. From hot stone massages and Reiki to acupressure and Tai Chi, there's everything you need to unwind and regenerate. You'll also have the chance to power walk, play tennis, windsurf and sail to improve your overall health and fitness. So take some time to focus on yourself and clear your thoughts – you deserve it!


More information: View Porto Elounda Sense of Spa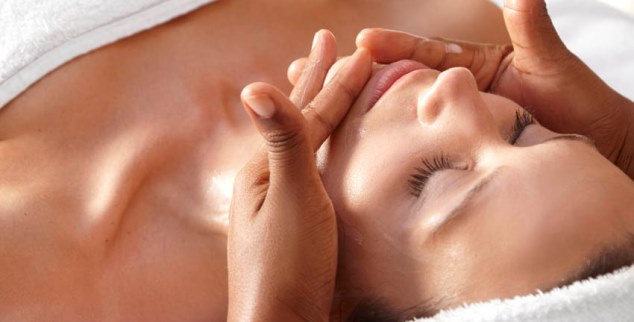 Healthy ageing treatment at The BodyHoliday 

Stress, tension and a poor diet can all cause unwanted skin problems and advanced ageing. Fight back at The BodyHoliday where expert therapists guide you through your personalised health plan. The focus is on maintaining youthful skin, which encompasses everything from diet and nutrition, to exercise, spa treatments and non-surgical measures. Hydrotherapy and full body wraps will firm and sooth your skin, aromapure facials will cleanse your pours and your personal training sessions will restore your natural energy. There are group fitness classes, holistic activities, a wide range of sporting facilities and the beautiful Caribbean landscape to further revitalise your skin and complexion. With such a comprehensive luxury spa holiday, perfect for singles holidays, you're sure to return home feeling recharged inside and out.


More information: View The BodyHoliday Healthy Ageing
 
Yoga at Florblanca 

Whilst being relaxing and restorative for your mind and soul, a beach spa holiday can also challenge your body in new ways. Combining a luxury spa break with a multi-activity holiday has benefits ranging from increased energy to looking and feeling younger. Shape and tone up as you escape to the tropical paradise of Florblanca in Costa Rica. There's not only the incredible Spa Bambu, fully equipped with a Jacuzzi, treatment rooms and expert practitioners, but also a comprehensive range of physical activities. One day you could be tackling the world famous surf, and the next you could be mountain biking along dirt roads and taking in the beautiful scenery. Stand up paddle boarding, yoga, Pilates and beach bootcamp style workouts are also on offer to boost your metabolism and have you at full fitness.   


More information: View Florblanca Fusion Fitness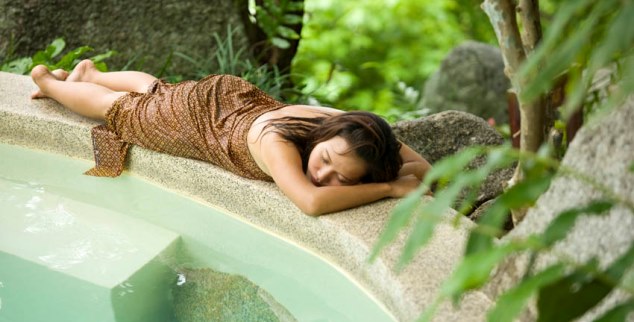 Spa area at Kamalaya 

Integral to keeping your body in balance, sleep can often be compromised by a hectic home life, leading to poor health and irritability. Allow the Kamalaya Sleep Enhancement programme to correct these imbalances and improve and regulate your sleeping patterns. Sleep experts will address the causes of your sleeping disruption, provide solutions and teach you new techniques to encourage better sleep cycles. Not only will you sleep soundly on holiday, but you'll also enjoy the same at home. In addition to sleeping treatments, Kamalaya also offers traditional Ayurveda therapies, massages, detoxifying wraps, fitness training, yoga and guided stretching. This truly relaxing spa and detox holiday is the height of luxury and will give you everything you need to fall into a blissfully deep slumber.


More information: View Kamalaya Sleep Enhancement
 
Fitness & Wellness: Grantley Hall, UK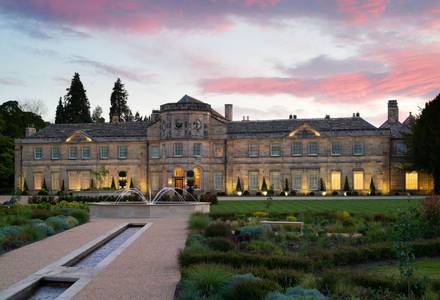 The enchantment of Grade ll listed Grantley Hall
Set in the picturesque natural surroundings of the Yorkshire Dales, Grantley Hall is a sanctuary of solitude and peace, perfect for anyone looking to get away from hectic city life. Perfectly balance your mind, body and soul with their Fitness & Wellness Programme as you enjoy a variety of personalised fitness activities and luxurious spa treatments. You will feel energised, stimulated, refreshed and rejuvenated, whilst also achieving your wellness goals. This luxury hotel and wellness retreat in North Yorkshire is certain to provide you with an unforgettable wellness experience and all the tools that you need to continue your journey when you return home.
More information: View Fitness & Wellness at Grantley Hall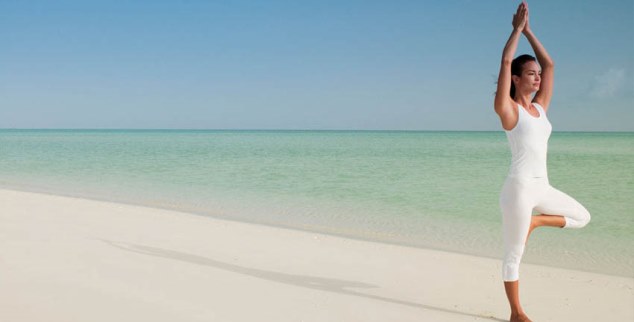 Yoga on the beach 

Back pain can be a debilitating and a hugely disheartening ailment, but there is something you can do as yoga and Pilates are great at helping this problem area. Pilates is a non-aerobic form of exercise that will improve tone, suppleness and core strength. Similarly, yoga is a gentle way of exercising your whole body, and consequently, can help realign the spine and improve posture. Escape to Parrot Cay in the Turks & Caicos where you can engage in daily yoga and Pilates classes, taught by Lynda Lippin, an expert with over 20 years' experience. Parrot Cay also offers breath taking vistas and luxury cuisine to enhance the feeling of increased mental clarity, confidence and vitality that holistic activities such as yoga and Pilates will bring.


More information: View Parrot Cay Yoga and Pilates Retreat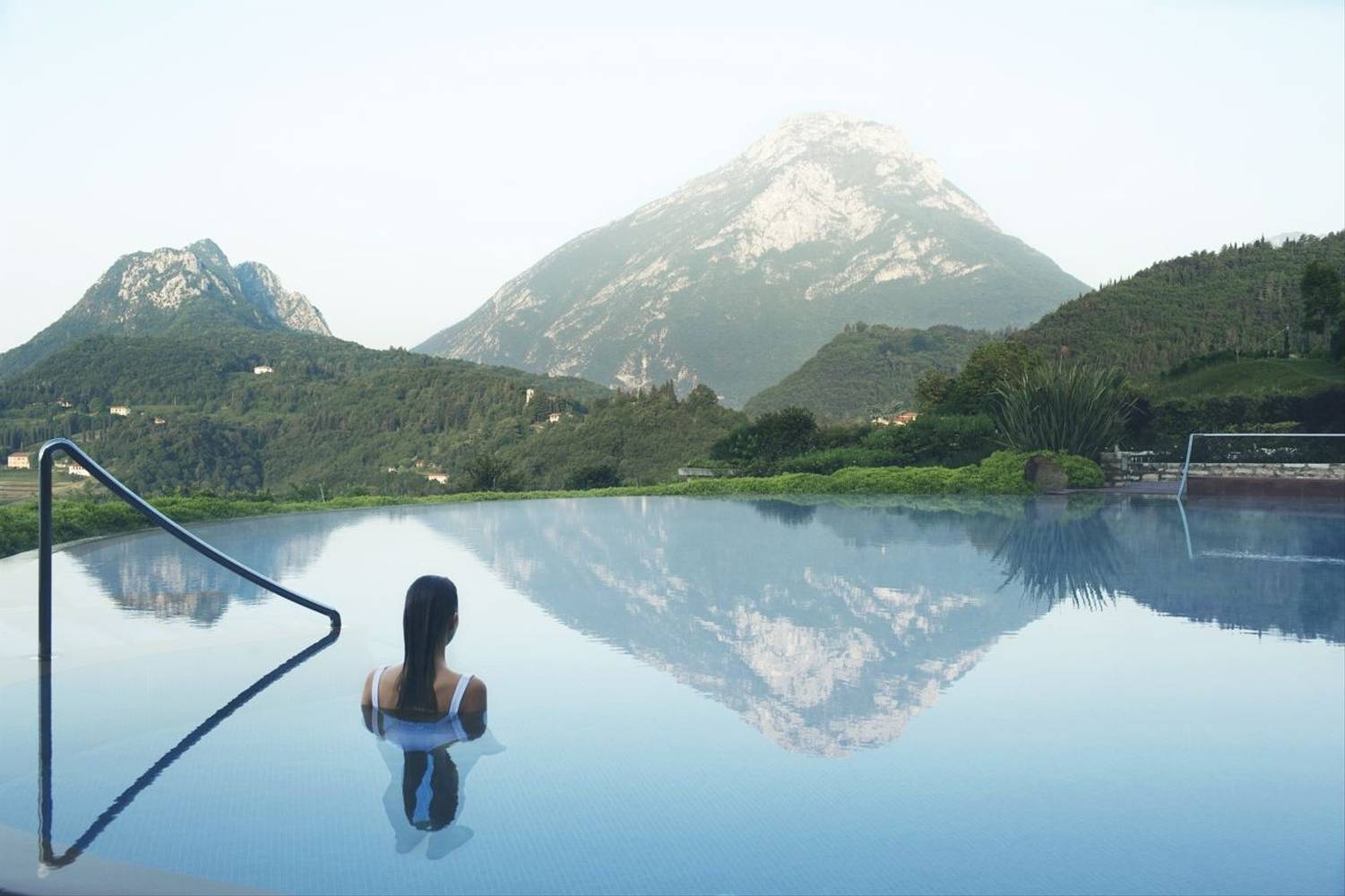 Stunning views at Lefay Resort & SPA Lago di Garda
Lefay Resort & SPA Lago di Garda is the first spa retreat to have a superior five star rating on the magical Lake Garda. This luxury retreat is located in the picturesque village of Gargnano, and boasts beautiful vistas rich in olive trees and woods with eleven acres of natural parkland inside. Lefay provide a sanctuary for peace and relaxation and have redefined the concept of luxury by embracing a concept of overall wellness and eco-friendliness. With a holisitc approach to wellness, and taking inspiration from Chinese medicine, their personalised and expertly designed wellness programmes will ensure that all of your wellness goals are fulfilled completely. Lefay Resort & Spa is a truly exceptional wellness resort, renowned for their outstanding hospitality, wellness specialists and providing absolute luxury in one of the most beautiful locations in Italy and the World.
More information: View Lefay Resort & SPA Lago di Garda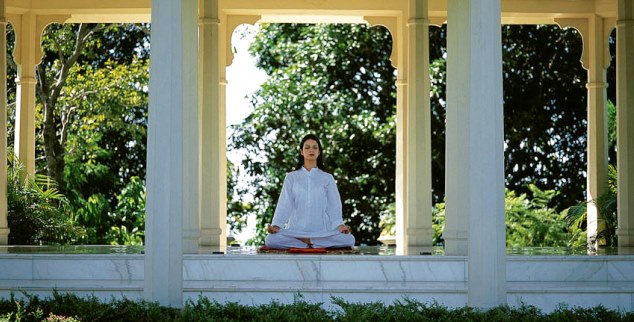 Meditation at the music pavilion 

Meditation is a state of total calm in which the mind is at complete relaxation. This spiritual experience promotes emotional balance and can even lower blood pressure, increase fertility and act as an anti-inflammatory. There are so many benefits to meditation, that there's no reason not to travel to the incredible Ananda, a luxury destination spa holiday and meditation retreat set in the Himalayas. Here you'll discover your Ayurvedic body type or Dosha to learn the best methods of healing specifically for you. Our Ananda Fusion Fitness programme allows the option so you can tailor-make your experience by selecting seven private activities throughout your stay. Combine personalised meditation sessions with Hatha yoga, reflexology and treks in the breath-taking foothills for the perfect luxury spa break.


More information: View Ananda Fusion Fitness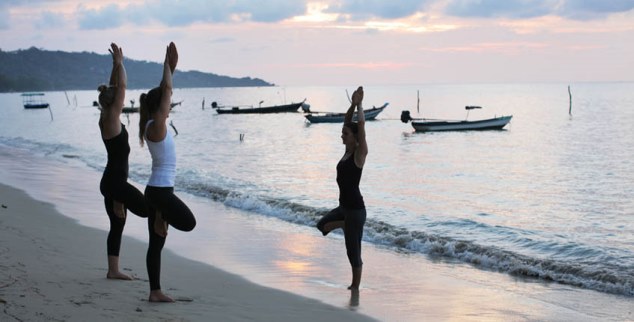 Beach yoga

Tucked away on the tropical island of Koh Samui, Samahita is one of the world's best yoga retreats, and it's easy to see why. This magical and peaceful yoga holiday welcomes all levels of yogi and offers a range of programs to suit any needs you may have: Restore & Relax, Breathe & Meditate, Align & Flow, Strengthen & Balance, and Philosophise & Harmonise. Within all these programmes, Samahita's resident yoga teacher will improve your flexibility, meaning better posture, less sore muscles after workouts and reduced chance of injury. The benefits of yoga are wide ranging, so whether you're a total novice or seasoned pro, enjoy the Thai sun, limber up and feel reborn!


More information: View Samahita Yoga Retreat
Spa holidays are hugely diverse in benefits they offer. You can focus on easing physical pains, healing yourself on the inside and even sleeping better. The thing they all have in common however is they're focussed on letting you re-charge your batteries, optimise your health and returning a youthful lease of life to your mind, body and soul. With single friendly spa and wellness destinations all over the world, whatever you're looking for from your luxury spa holiday, you're sure to find it with Health and Fitness Travel.


Talk to one of our Travel Specialists on 0203 397 8891 or contact us here to discuss tailor-making your perfect spa holiday.